Stay in the Loop ~ Upcoming HootSuite-ready Events

The last two months of 2010 are loaded up with some great events that social Owls won't want to miss. Below are a few of the events that caught our eye, and you might just find some of the HootSuite team in attendance. We like to keep our friends in the loop, so be sure to keep an eye on HootSuite Events page for more ways to get out and about.
TWTRCON (San Francisco, CA)
On November 18, 2010, at the Hotel Nikko in San Francisco, USA, TWTRCON 2010 will share tips and tactics around Twitter and HootSuite is proud to be among the sponsors.
A couple of the HootSuite team are attending including Ryan Holmes who'll participate in a panel called "In the Real-Time Toolbox—What's Next? – Tools for managing your real-time business strategy" along with Maksim Ovsyannikov of Zendesk, Ragy Thomas of Sprinklr and Moderator Laura Fitton from oneforty.com.
Get in on the fun and register online – and don't forget to use promo code "TSFL8" for a 20% discount!
Blurb: Real-time tools are transforming business, government and non-profits. At TWTRCON SF 10 you'll see case studies and learn best practices from leading organizations that are using the real-time web to deliver bottom-line results.
HootSuite is one of the finalists for "Best Use of API" award this year in the ".net" awards. Perhaps you can attend the .net magazine awards 2010 and support us. The event is happening on Friday, November 19, 2010, at the Ministry of Sound in London, UK.
Alas, no one from the HootSuite clan will make it to the ceremony. If you're attending the awards event, please let us know – and we'll give you a shout-out and follow your tweets.
Blurb: The .net Awards celebrate the best in web design and development, mixing public opinion with the insights of a leading panel of judges from the likes of Yahoo, Adobe, AKQA, Opera, Last.fm and Microsoft.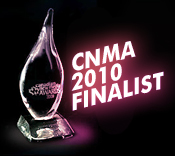 December looks to be awarding as well. On Wednesday, December 1, 2010, in Toronto, we'll find out if HootSuite is the winner of a Canadian New Media Award. We're shortlisted for Digital Media Technology of the Year, plus CEO Ryan Holmes is up for Executive of the Year.
Wanna hobnob with industry luminaries? Register online to attend the CNMA 2010 ceremony.
Blurb: In the last decade, the interactive industry has evolved at an astonishing rate, and the CNMAs have been proud to be there, every step of the way.  With digital possibilities multiplying faster than ever, the CNMAs are an opportunity to take stock of our progress, recognize outstanding achievement and gather together to celebrate Canadian digital media as a whole.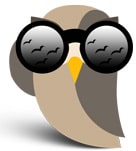 Social Eyes
Keep your eyes open for more events and details on our HootSuite Events page — we update it whenever we spot an event which HootSuite is attending, nominated or speaking at.
Are you hosting a HootSuite tutorial, seminar or meet-up? Let us know @hootwatch so we can share your details and send our regards.