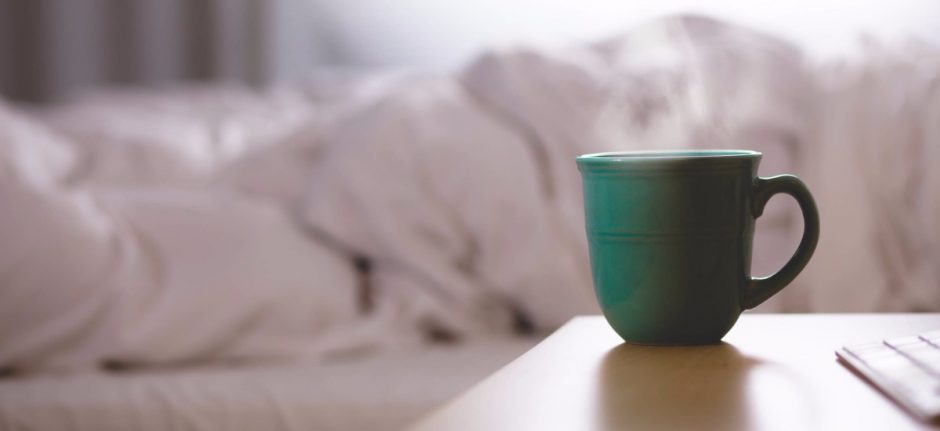 How to Become a 'Morning Person' With Social Media's Help
Is there any noise in this world you hate more than your alarm going off in the morning? If you have a favorite song, a surefire way of making it sound like nails on a chalkboard in less than a week is by using it as your alarm tone. With so many of us using our smartphones as our primary alarm clocks, we've usually had our phones in our hands before we're even fully awake, and 80 percent of us will have checked our phones for messages and notifications within fifteen minutes of waking up.
While there are countless articles lamenting the use of mobile phones and social media first thing in the morning, the benefits are rarely discussed. Getting out of bed in the morning can be an intense exercise in self-discipline, but some of the most successful people in the world consider themselves early birds. To help you join this group of modern day heroes, there are numerous ways some crack of dawn social media can help you not only get you out of bed, but ensure that once you're awake and functioning in the real world you are performing at optimal speed.
Morning people do it better
When you're all cozy and warm in your bed on a damp October morning, it might be hard to imagine any benefit in getting up and facing the outside world. However, there are definite benefits to waking up and starting your day earlier rather than later. According to researchers at Germany's University of Education, early birds have advanced problem-solving skills when compared to night owls, and were able to predict problems and minimize them before they grew. Supporting this info, research from the Journal of Applied Social Psychology suggests that those who wake up earlier are more willing to take action and exhibit a take-charge attitude, which is an obvious asset for both your professional and personal life.
Don't care about solving problems while snuggled in bed? Consider this: researchers at the University of London "found that those who greeted the day by 7:00 am on average had a lower chance of being stressed, depressed, and overweight."
However, becoming a morning person is easier said than done. With some key practices of successful morning people in mind, there are ways social media can play an integral part in getting you out of bed with a smile on your face.
Newsworthy mornings
When you reach for your phone in the morning, you want to make the most out of those precious moments before your head leaves the pillow. Business Insider shares that a key morning routine that highly successful people partake in daily is reading the news. Thanks to social media's huge role as a source for news, it's easier than ever to get caught up on the day's headlines before breakfast. If you're one of the 28 percent of iPhone users who checks Twitter before getting up, you're probably already doing this thanks to Twitter's paramount role as a resource for news. With The Huffington Post declaring Twitter the "21st Century Newspaper," not only can you follow official news organizations (BBC, CNN, Reuters, etc.) but see newsworthy trending topics along with crowdsourced news and photos.
If you want to level-up your news intake, there are also a number of mobile apps that will allow you to consume the most important news items first thing, quickly and efficiently. Some of these include:
Business Insider said of highly successful people, "By the time they get to work, they have a pretty good idea of what's going on in the world. Then, they can get down to the business of changing it." However, not only can reading the news boost your brainpower and prepare you for a well-informed day, it can actually help you wake up. As the Founder and CEO of MacPaw Oleksandr Kosovan explains:
"To be fully awake, I need to see some data that will grab my attention. In the morning I open my eyes, stretch my hand, reach around for my gadgets, and scan the news until something wakes me up."
Your personal news can also help you with this. Scanning your social media notifications in the morning can act as a way of helping you ease out of bed. It makes sense that if you have nothing to look forward to, it will be more difficult to find a reason to actually rise and shine. With engaging social media notifications to look at you may be less inclined to drift back to dreamland.
Sharing her experience, world traveler Maria Ortega Garcia explains, "I have a look at my Facebook and Twitter notifications and updates with one eye, while I am still sleeping with the other. Little by little, notification after notification, update after update, and Tweet after Tweet, I eventually wake up fully."
A reason to get out of bed
The consumption of news and keeping up to date on your social media networks is a definite way to make your morning routine better, but the quality and tone of this information is important to think about. One of the reasons cited for successful people's happiness and prosperity is a positive outlook. Starting the morning with a proactive mindset sets the tone for your entire day, making it easier to not only get out of bed, but actually accomplish things when away from your bed. With social networks providing the first content we see every day, your first social media activities could influence your entire day.
A study published in the book "Broadcasting Happiness," showed two groups of participants two different pieces of news videos, one negative and one positive. Eight hours later, those who had watched the good news video were 88 percent more likely to report having a good day.
Speaking to Entrepreneur, the book's author, founder of the Institute for Applied Positive Research Michelle Gielan explains, "If we are really interested in performance, this study strongly suggests the information we consume early in the morning can have a lasting effect on the trajectory of our day."
Social media allows us to curate the news and information we are consuming, offering countless opportunities to ensure we are seeing positive and uplifting material as we scan our various newsfeeds. While of course we can't fully avoid stories of hardship and misfortune, you can easily take time while lying in bed to check out some of the following accounts which are guaranteed to put a smile on your face:
Twitter
Instagram
Social media can not only help you become a morning person, but let you take advantage of that precious time between waking up and getting out of bed. With this content having an impact on the success of your day, the social you consume at sunrise is not something to be ignored.