Learn How to Create a Social Media Strategy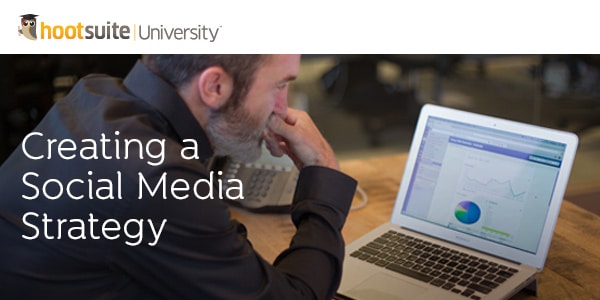 Social media is not a passing trend, and today every business is expected to have an active presence online. But if you're new to it, or you're the only one managing social media for your business, how do you know where to get started with your social media plan?
HootSuite University is pleased to deliver new video courseware on Creating a Social Media Strategy.
This tactical, 30-minute course covers 6 comprehensive lessons on exactly what you need to get started with your social media strategy, including:
Introduction to Social Media Strategy

Establishing Business Goals and Objectives

Conducting a Social Media Audit

Developing a Content Strategy

Understanding Analytics

Building On Success
If you're just getting started with a social media strategy, an important first step is to conduct a social media audit and assess the current state of your online presence. Take a sneak peek of Lesson 3 in this excerpt from the course:
Alongside the course, you will have the opportunity to navigate and complete your own workbook and strategy template. With this hands-on approach, you'll learn how to get started creating, implementing and measuring your social media strategy, in order to achieve your business goals and objectives.
Enroll in HootSuite University and start learning how to create a social media strategy today.
Since 2011, over 45,000 success-minded social media professionals have obtained accredited training, education and certification from HootSuite University. Stay ahead of the social media curve by learning new strategies and tactics, or simply sharpen your skills and earn your HootSuite Certification to enhance your social ROI.