Ow.ly and Ht.ly ~ Choose Bar or Non-bar URL Shortener for HootSuite
Vanilla or Chocolate? Bar or No bar?
Choice is good in just about any situation, and like ice cream, one flavor doesn't fit everyone on the web. With a desire for choice in mind, HootSuite users can now choose between two flavors of links — one with a social bar and one without.
In this character-limited web, URL shorteners are of great importance — for statistics, for branding, or simply for convenience. Ow.ly is used to shrink hundreds of thousands of links daily by users seeking clickthrough statistics and the one-click convenience of shrinking a link in HootSuite.
Two to Choose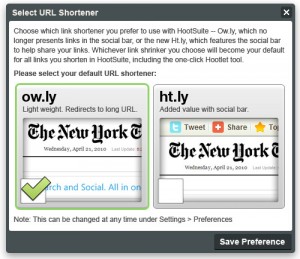 The links were/are presented with an opt-out "social bar" which provided options to retweet, share with more networks, add a rating, search Twitter, view other popular ow.ly links, and more.
However, not everyone needs all the extras, so now you have a choice: Ow.ly or Ht.ly (pronounced "hoot-ly").
So, next time you login to HootSuite, you can choose which shortener you prefer — Ow.ly, which from today onward will have no social bar, or Ht.ly, which will have the social bar.
Whichever link shrinker you choose will become your default for all links you shorten in HootSuite, including links created with the one-click Hootlet tool.
Full Loaded Ht.ly
Ht.ly includes the social bar — a favorite tool of many marketing-minded HootSuite users who enjoy the benefits of amplifying their messages across networks. On-board tools include easy Re-Tweets, instant links ratings, and quick access to submit links to Digg, Reddit, Delicious, Facebook, etc. to increase measurable reach. Plus, the social bar includes a handy Twitter search box to help users continue exploring. The social bar has an opt-out close box as well, so the end-user has a choice to forego the social bar if they wish.

Lightweight Ow.ly
Ow.ly is the choice if you just need the basics — a short link and clickthrough stats — no marketing tools, simply a fully redirected URL without a frame.

Custom Link Shrinker
Up next, HootSuite will be adding the Ow.ly/Pro service to provide custom URL shorteners for businesses who purchase "vanity" URLs. Signup to be among the first to know about Ow.ly Pro.
These URLs can reflect company branding through creative domain names like many major web brands. For example, Twitter recently announced the addition of a custom URL shortener twt.tl, Google also uses a custom goo.gl (from Greenland) which also creates QR codes, WordPress uses wp.me, and Facebook uses fb.me (.me URLS are from Montenegro).
The URL shortening trend has created an interesting business opportunity for domain name providers who market the two-character codes from far-flung countries — examples: .im Isle of Mann, .tv Tuvalu, .fm Federated States of Micronesia, and .ly Libya — to companies seeking memorable and short branded domain names.
Fast, Reliable & Safe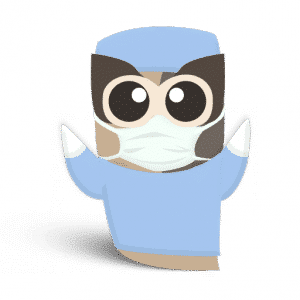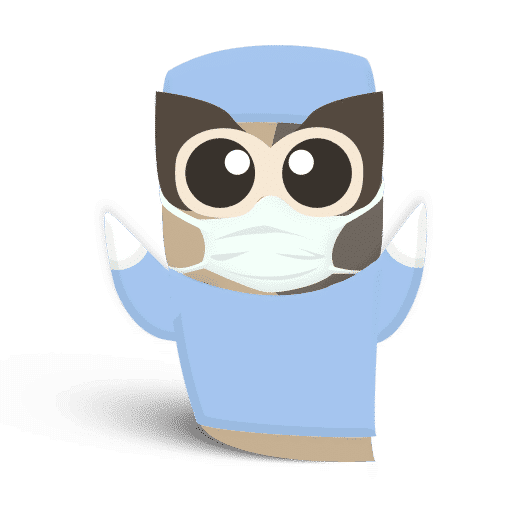 Ow.ly is among the top 5 most used URL shorteners on the web and rated as a top performer. Technology industry news source, TechCrunch, in a study with Pingdom.com, rated Ow.ly as top choice of URL shorteners:
"When both the reliability and speed rankings are combined, ow.ly and bit.ly tie for first place overall …"
Research bureau Watchmouse keeps real-time status charts for popular URL shorteners and verifies Ow.ly's performance as well as worldwide usage trends.
Further, both Ow.ly and Ht.ly check links against Google's Safe Browsing blacklist to thwart phishing and Malware attacks.
Sprinkles on Top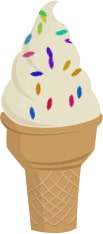 Both options continue to provide deep click-through statistics, including regional breakdown, custom date ranges, and bot/spider filtering. Both URL shorteners also let you export reports and add custom URL parameters for even deeper analysis.
Also note that using the social bar with Ht.ly doesn't impact your site's SEO because Google and other other search spiders are passed straight through for indexing and ranking.
So which URL Shortener is right for you? Log in and choose — you can always change your mind later in Settings.
Media Resources