Social Compliance 101 with Strategist Mike Langford: Part II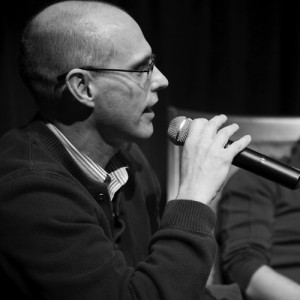 For highly regulated industries, social media poses unique challenges (just check out HootSuite CEO Ryan Holmes' recent post in Harvard Business Review).  Financial services, pharmaceuticals and other sectors must abide by strict rules when they reach out to clients, the public and stakeholders via social media.  
In the first installment of this two-part interview series (read part 1 here), compliance strategist and financial industry veteran Mike Langford weighed in on why compliance matters and the challenges facing businesses taking the social plunge. Today, he offers practical advice on building a social compliance process for your business.
Building a Social Compliance Process
HootSuite: What are the most critical parts of a social media compliance process? 
Mike Langford, Compliance Guru: Everything starts with a firm's social media policy. It's 2012, more than half of all Americans are using social media to some extent. The fact that a company happens to be in a regulated industry doesn't immunize it from the reality that social media is a part of everyday life for its employees, its vendors and its customers. The company needs to put a policy in place to outline how it wants to interact with the world via social media and how it will empower its employees to do so as well.
The policy will determine the process the company will use to ensure compliance. At the root there will almost certainly need to be an archival and compliance review process via some technology solution. The good news is that many firms in heavily regulated industries already have an email archival and review process that can easily be modified to work with social media management systems.
Beyond the policy, process and technology there is the need for training. Employees, particularly those in the sales and marketing functions, need to know the rules of the road, and the company needs to be able to assure regulators that those using social media on its behalf are aware of the regulations governing social and the company's specific policies.
HS: Who should create the social media policy for the enterprise?
ML: Any policy that dictates how a company will communicate with its customers and market its products and services to the world has to start first with the business. The marketing and sales functions along with customer service, HR (recruiting), executive and even investor relations need to craft a strategy for how they each will use social media. It is only after the business has decided how it expects social media to benefit the firm that the legal team should weigh in with constraints to ensure everything is compliant.
HS: What are the most important features enterprises should look for in their social media compliance suite?
ML: At a minimum, the solution must archive social media activity and make all records easily reviewable by the company's compliance team and by regulators. Ideally, the tool should have the flexibility to allow compliance to review and approve content prior it to being posted to social networks in situations where the firm's social media policy would require such action. Similarly, the post review features should be flexible enough to allow compliance to use random sampling of posts as well as to search for specific post content.
Look for a solution that is built for mobile as well as the desktop/notebook environment. With more employees bringing their own mobile devices to the workplace, social media compliance doesn't have the luxury of working like old school enterprise software rollouts. Employees have to be willing to use the tool on their own personal device.
HS: How do you keep social media's intimacy and immediacy while also ensuring that it's compliant?  
ML: I think it is probably best to separate the two concepts.  Intimacy really comes down to demonstrating to the person or people with whom you are engaging that you genuinely care. There is no reason why compliance should harm intimacy. As an example, think of all the great case studies of top performing call centers. The recording of the call for archival and review didn't hurt the intimacy of the interaction, the intimacy was created by the phone rep.
Immediacy is only an issue in situations that require pre-review of social media posts. In most cases interactive/conversational posts are not subjected to pre-review.  In the cases where specific content types are required to be approved by compliance [i.e. social profiles and static content] the turnaround time is usually manageable once the process and team are fully in place.
If you're interested in this topic, make sure to read the first installment of Mike Langford's interview, on the basics of understanding social compliance and your business.
HootGuide: Social Media Compliance

Got more questions about compliance? Check out HootSuite's new white paper here. It offers a handy roadmap on how to set up a social compliance process for your business, with the right combination of policy, training and technology.  HootSuite offers integration with compliance leader Global Relay, for built-in message archiving, plus Teams functionality for message pre-approval. Add in HootSuite University for best-in-class social media training, and you've got a one-stop compliance solution.
[clear]Mike Langford image: (CC) Derek Wilmot. www.derekwilmot.com