An Introduction to HootSuite Social Media Best Practices ~ New White Paper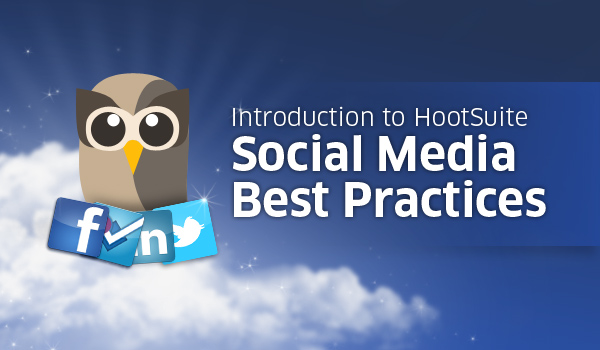 Being effective with your social campaigns means getting your brand noticed amongst the unending chatter of social networks. So how do you join the conversation? Before you send your first tweet, set yourself up for success with a solid social strategy.
To get you started, HootSuite has a White Paper ready for you to download today. The Introduction to HootSuite Social Media Best Practices is designed to help businesses starting out with social media — or those seeking more effective engagement and measurement opportunities. From planning to participating, this paper outlines the tips you need to move the needle with your social networking.

Download your copy today, share it with colleagues and managers, and start working on your social success.
Develop Your Social Strategy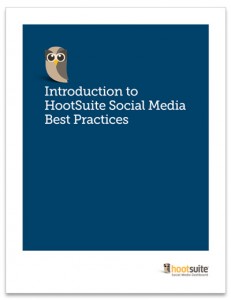 Whether you're a contractor managing clients' accounts, or an enterprise looking to integrate throughout the organization, effective listening, engagement and measurement is critical for results.
For those looking to fly higher with their social media initiatives, the Introduction to HootSuite Social Media Best Practices is a valuable resource to get you started. Chock full of socially-strategic know-how, this White Paper will give you the foundational learning you require to set up a results-driven social media plan.
Fly with the Pros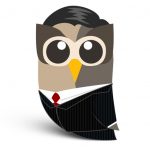 Many of the tips and tactics in this White Paper utilize the team functionality and analytics available with the HootSuite Pro plan. If you're ready to get started with advanced tools for monitoring and measuring, try this plan — free — for 30 days.
Already Pro and looking for more? Request a demo of our Enterprise functionality to learn about the most advanced security, collaboration, engagement and support that HootSuite offers.