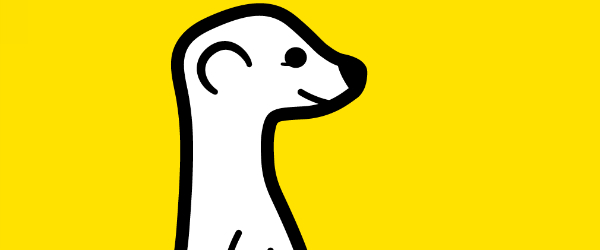 Make Like a Mongoose: Lessons for Marketers From Meerkat's Meteoric Rise
"The revolution will be live streamed."
So says Ben Rubin, co-founder of Meerkat, a live streaming social video app that was the talk of the online community over the past week. Launched in late February and unveiled at SXSW Interactive, Meerkat has seen the kind of user growth and hype that foretold the success of previous SXSW breakout apps, Twitter and Foursquare.
The app connects the user's smartphone camera to their Twitter feed, and shares a streaming link, along with a status update, to the rest of their followers. Other users can tune in by clicking the link, and leave comments for the live-stream host by tweeting at them.
|LIVE NOW| @jaimestSoPro Live Stream with the @HootsuiteLabs Team and Friday #SockSwag Showdown #meerkat http://t.co/m8KDmsJk2x

— Jaime Stein (@jaimestein) March 13, 2015
On March 14, Meerkat developers summed up some results of their first two weeks live on their Medium blog: "Since [March 13], we've watched our user base grow by 30%, and seen some of the most powerful conversations yet." A 30% growth spike is great news for any fledgling app, but how predictive is this of Meerkat's success in the long run? A large portion of the extensive tech media coverage surrounding Meerkat concerned itself with that question.
Longevity concern aside, there are a lot of lessons to be drawn from Meerkat's viral SXSW breakout—after all, it's the first app to do this since Foursquare's launch in 2009. What helped a small team of developers cut through the noise of the biggest tech event of the year? We've taken a look at some things Meerkat has accomplished, and outlined them in these 3 lessons for marketers.
3 Lessons for Marketers from Meerkat's Rise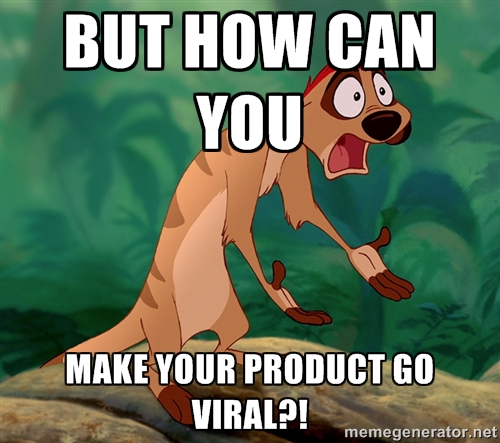 1. Make it a part of a community
SXSW is a pivotal event for anyone who works in the tech, film, or music industry. It comes as no surprise, then, that brands struggle to own a voice that cuts through the noise at a festival of this diversity and magnitude. As TechCrunch noted, Meerkat managed to accomplish this with minimal budget, by presenting a product that appeals to that insider techie crowd. "The breakout hits of SXSWi all have a characteristic that major corporations don't. They are organically shared by a community of social media-savvy early adopters," Sarah Buhr of TechCrunch writes.
Meerkat developers echo that sentiment in their summary Medium blog: "Community comes first, utility-second," they write. "The app is not just a way to broadcast, it's a place to have a real-time conversation." This sense of community is vital to the success of any product or service—examples of this in major companies can be found in Facebook's latest round of ads or Airbnb's user stories. By tapping into the need to belong, Meerkat secured a niche from the get-go—at least for the duration of the Austin festival.
2. Know your audience
One of the essential needs for marketers in organizations of any size is access to a direct line of communication to their customers. In order to maximize the effectiveness of a marketing campaign, you have to know who you're targeting with your marketing initiatives, and what needs your brand's products or services address.
At SXSWi, Meerkat succeeded at taking their product directly to their target audience. While users without much of a stake in the latest tech innovations could be slower on the uptake of a new live streaming tool, a geeky festival provides a ready-made beta testing group. People in the tech industry, whether they work as developers for a different app or reporters for a tech-focused publication, are more likely to notice both the value add and the points of improvement for new products. Plus, they are already reporting on the festival in one way or another, so why not give them an extra tool to do so in real-time?
In this light, Twitter's move to limit Meerkat's access to the network's social graph may not be as crippling of a move as some media outlets make it out to be. One of the most interesting commentaries on Meerkat came from this short Medium blog, which describes the difference between 'fast graph' and 'slow graph' growth, and how this related to Meerkat's relationship with Twitter. Hunter Walk concludes the post by saying that "without Twitter, Meerkat has smaller chance of going 10X in a week, but better chance of being 100x in a year." We'll add to that: without SXSW, Meerkat's chances of growing a user base 30% overnight are smaller, but the timing and the use of Twitter to bring brand awareness can both contribute to the app's survival in the long run.
3. Display multiple use cases
Fortune magazine has also noted the unique advantage SXSWi presents for Meerkat's viral launch, "The app is perfectly suited to a festival like SXSW: it's social, it's live, it's fun, and it's frivolous." It's also a playground for many social media-savvy users in social industries, such as music, film, and tech. As a result, Meerkat's capabilities have been used to live stream music performances, panel discussions, and meetups around the festival grounds. Not bad for a user-generated display of various use cases!
Meerkat's timely launch and SXSW presence helped them save hundreds of marketing dollars by letting users find their own novel ways of using the app. If a journalist who followed a mrk.tv link to watch a live interview, they may be more likely to give this new form of digital reporting a try—as opposed to a list of use cases that came from a Meerkat's About Us web page, for example. This live demo coming from other users, as opposed to the app itself, helps deliver a real message about the value of Meerkat.