Former Cisco Systems Executive Jeanette Gibson, Joins HootSuite as Vice President of Community
We are proud to announce that Cisco's former Senior Director of Social and Digital Marketing, Jeanette Gibson, joins HootSuite today as our new Vice President of Community.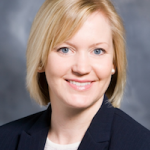 Starting at Cisco back in 1998 as the Director of Corporate Communications, Jeanette moved on to the role of Director of Social Media Marketing in January 2010 before becoming the Senior Director of Social & Digital Marketing. During that time, she led a team of 50 digital marketers and social innovators across digital content and site strategy, community development, social platform and innovation, customer listening, and measurement and analytics. Now, she will lead our community team to drive global outreach for our rapidly growing communities of Free, Pro, and Enterprise users.
Gibson's legacy at Cisco
At Cisco, Gibson pioneered several enterprise innovations, including launching a Global Social Media Listening Center that delivered a 280% ROI and implementing a social selling program that is now a revenue-generating pipeline for the company. Gibson also oversaw Cisco's communities program, which generates $200M per year in savings from customer support case deflection.  Gibson is a recognized thought leader in social business, both as a social media industry speaker and as a consultant for Cisco's Fortune 500 customers.
"Jeanette's leadership will help us continue building a vibrant HootSuite community," says Ryan Holmes, CEO of HootSuite. "She has a strong voice for shaping how community will address the needs of all our customers no matter what kind of community experience HootSuite users are seeking.  In addition, her enterprise experience will help HootSuite expand its reach into global communities."
"I'm thrilled to join HootSuite at such a time of incredible growth," says Gibson. "It was no small feat for HootSuite to create the community that's in place today, and this gives us an amazing base of customers from which we can extend into new high growth areas of enterprise business, brand awareness, and user engagement."
Past Experience
Prior to taking on roles in Social and Digital Marketing at Cisco, Gibson was their Director of Corporate Communications for 11 years, and before that worked with two Public Relations Agencies, Miller Communications, Copithorne & Bellows, and led communications for a start-up, PointCast before beginning her tenure at Cisco in 1998.
What about DaveO?
Gibson will replace the well-loved Dave Olson, who is currently on extended medical leave. Dave was HootSuite's first non-tech employee, and plays an integral role in building the HootSuite brand and nurturing our community of users. We look forward to his return, where he will continue to drive the growth of our global community.
HootSuite Career Opportunities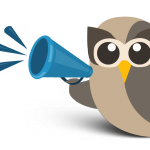 To date, HootSuite's staff has rapidly grown to approximately 370 staff from just over 70 in early 2012. The company's unique culture and dynamic office environment helped it earn the title of #1 Best Place to Work in British Columbia in 2012 by BC Business. Additional career opportunities are available now across many HootSuite departments.
Follow @HootHR to receive updates on HootSuite's available opportunities.