Former Yammer VP Dee Anna McPherson Joins HootSuite as VP of Marketing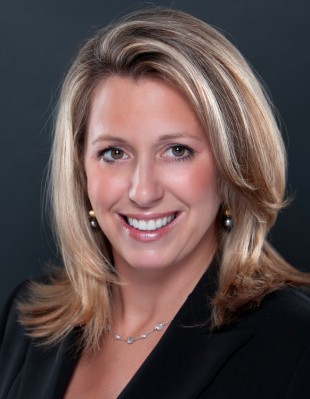 We are proud to announce that Yammer's former VP Marketing, Dee Anna McPherson, joins HootSuite today as our new Vice President of Marketing.
Starting at Yammer in early 2010, Dee Anna helped put the very idea of Enterprise Social Networking on the Map. Sure there was Twitter, but it was Dee Anna who helped usher in a new era; one that helped put the power of social media to use for big business. Now, she will lead our marketing team, driving strategy and international expansion as we continue to grow.
McPherson's Legacy at Yammer
Most recently, McPherson was VP of Marketing at Yammer, one of HootSuite's App Directory integration partners, where she assisted in establishing Enterprise Social Networking. It was a move that propelled Yammer into a leading market position, with 300% annual growth and a $1.2 billion acquisition by Microsoft.
"We're providing social media management solutions to some of the world's largest brands," says Ryan Holmes, CEO of HootSuite. "Needless to say, Dee Anna is a dream fit – she put Enterprise Social Networking on the map at Yammer and understands HootSuite's key vision and ambitions."
At Yammer, McPherson lead a team of 40 marketing professionals across corporate marketing, lead generation, corporate communications, creative service and international marketing. Among other responsibilities, she created YamJam, Yammer's annual user conference, and represented the company at industry events across North America. We saw McPherson as a natural fit for the role.
"I'm thrilled to join HootSuite during a period of such incredible growth," says McPherson. "There's no position I'd rather be in than heading up a talented team working to cement an innovative product at the head of the pack for enterprise social media management."
Past Experience
Prior to Yammer, McPherson was a partner at Horn Group in San Francisco, where she led the San Francisco office and provided counsel to startup executives. At PeopleSoft, McPherson was the global head of Public Relations, and she was a Senior Vice President at both Edelman and Ogilvy.
HootSuite Career Opportunities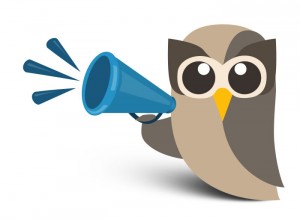 In 2012, HootSuite's staff grew from approximately 70 employees to over 250 and we plan to add up to 100 additional employees this year. Our unique culture and dynamic office environment helped us earn the title of #1 Best Place to Work in British Columbia in 2012 by BC Business. Additional career opportunities are available now within HootSuite's Marketing department, including a Director of Product Marketing, Director, EMEA Marketing, Senior Writer, and others.
Follow @HootHR to receive updates on HootSuite's available opportunities.