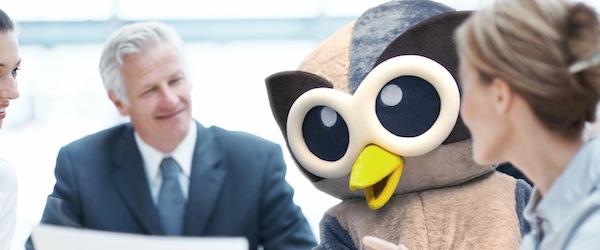 Owly and Co-Stars Pose for Stock Photos That you can Have for Free
The evolution of social media into a visual medium has led to an increase in stock image use across most social networks. Yes, even we are guilty of using the odd cheesy photo to promote social media compliance. So when actor Vince Vaughn stared in and released a series of stock images this week to promote his new movie Unfinished Business, the stunt took the internet by storm.
We here at Hootsuite are big fans of Vince and his movies, so to pay homage to a great idea, we present our own stock images featuring our top dog, er, owl. Enjoy these stock photos featuring Owly!