Secret to Success: It Starts With Dog Food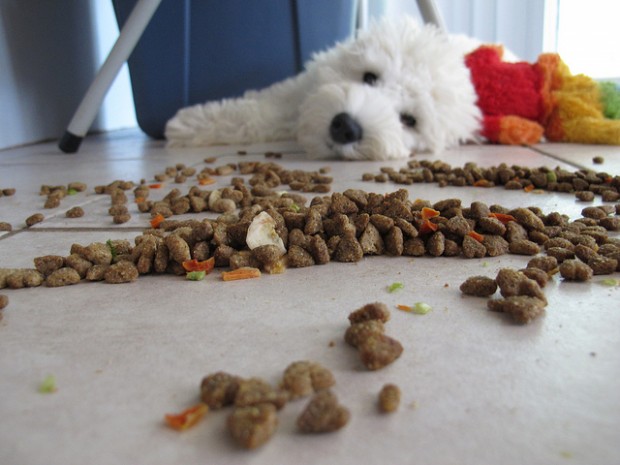 This post was originally published by HootSuite CEO Ryan Holmes on the LinkedIn Influencer blog. Follow Ryan on LinkedIn:
A few weeks ago PayPal president David Marcus caught some flak for sending out an email to employees at the San Jose headquarters, strongly urging them to use the company's own products. "[If] you are one of the folks who refused to install the PayPal app or if you can't remember your PayPal password, do yourself a favor, go find something that will connect with your heart and mind elsewhere," he wrote in the controversial memo.
After reading David's email plea in its entirely, I have to say I don't think he's totally off the mark.
Like David, I know how important it is to "eat your own dog food" when it comes to business. It's a key reason why I believe HootSuite has gotten to where it is today.
Eating your own dog food—a phrase popularized in tech circles years ago for using your own tools—is absolutely critical in any startup. It means you don't just sell your product, you use it too. You trust it with your own livelihood. You know it's better than anything out there.
HootSuite was our own "dog food" from the start
The whole idea for a social media management tool came about in 2008 because we needed it internally. At the time, the digital media agency I ran had dozens of clients with hundreds of Twitter and Facebook accounts. It just wasn't practical to be logging into and out of each of these profiles all day long. We needed a tool that would let us manage multiple accounts from one interface.
So we hacked one together. Nothing pretty, but it worked. Before long, our clients were asking us about this new web tool that could handle Twitter, Facebook and LinkedIn all from one screen. We launched an early version as a free app. Within a month, we had thousands and thousands of downloads. It had gone viral.
The benefits of homemade dog food
Over the next several years, our user base grew to the millions. We spent zero on advertising or PR during this phase. Our basic product was free and it turned out there was a huge demand for it. There were a few benefits to this approach. First, lots of these free users eventually became paid ones. But, just as important, our community of free users—who were all eating our dog food along with us—became an invaluable source of feedback. They were just as passionate about HootSuite as we were and helped introduce some of the most critical features of our tool.
All the while, we continued to make sure that all of us were using our own product daily. We also integrated social media across our entire rapidly growing business. If we were going to be selling social media solutions, we knew we had to be the best users of the technology. We had to live and breathe it. Through this process, we discovered something huge: social media can benefit every department across a large organization—from improving customer service to increasing sales leads, amplifying brand awareness and more.
As for PayPal, the response to David's email rant has so far been mixed, with some praising the president for his passion and others criticizing him for intimidating employees. But one takeaway is clear. PayPal is not some aspiring startup. It's a global powerhouse, with thousands of employees and billions in revenue. Yet the mantra of "eating your own dog food" is still deeply ingrained. This goes to show how important absolute faith in your product is to success, whether you're just starting out or—as in PayPal's case—vying for a share of the $410-billion mobile payments market with behemoths like Apple, Google, Visa and Mastercard.
For more social media insight and to learn more about my company, follow HootSuite on LinkedIn.