Simplified Chinese and Renren: New language and App Available in HootSuite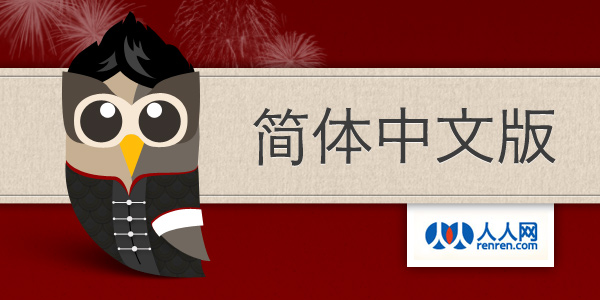 The following is written by HootSuite Community Ambassador, Crystal Jiang.
HootSuite's localization for Chinese continues as HootSuite is now supporting Simplified Chinese and integrating Renren into the HootSuite App Directory. This follows the original launch in Traditional Chinese along with the Sina Weibo integration on October 7.
To use HootSuite in Simplified Chinese, choose by clicking Settings > Preferences then select Simplified Chinese (or any other desired language) from the pull-down menu.
The Simplified Chinese user face is to serve Mandarin-speaking owls who have access to HootSuite in China as well as the ex-pat community all around the world.
Thanks to Candy Yu and her team, the Simplified Chinese translation has been completed within a month!
Renren
Renren is one of the most frequently requested Chinese social networks. Thanks to App developer, Min Li, the Chinese audience now can use HootSuite to manage their Renren account along with Weibo.
Renren for HootSuite features:

Share Renren content to your social networks
Post your status updates to Renren, including photo uploads
View a stream of status updates from your Renren network
Like, comment and re-post your friends' posts
Formerly Xiaonei.com, Renren started as a social platform for college students and later opened to everyone; thus it is most popular among the new graduates and white-collars. Boasting 170 million users, Renren is the largest real name social network in China. With Renren integration, HootSuite will allow Chinese audience to manage multiple social networks at the same time.
Help an Owl out
Want a particular app or feature added? Let us know by sharing your opinion:

Comment on this post by leaving a message below
Join the conversation on HootSuite Weibo page
Follow us on @HootSuite_CN and send us a tweet
Use our Feedback page, where you see current suggestions and leave new ones
Join Team HootSuite
Are you excited about HootSuite coming to Chinese users? Great — help us make it even better! Be the first to organize a HootUp in your city! These user-centric events are a great way to share our culture. We'll send you treats from owl stickers to owl masks and help promote your event.
Would you like to be a part of HootSuite? Check out our Envoys & Ambassadors program to represent HootSuite in your region. If you interested in bringing HootSuite to your language, consider joining the HootSuite Translation Project. You could help us make the Chinese version of HootSuite even better or perhaps help us translate future updates and new features in Chinese or any other language.