How To Conduct a Social Media Audit: On-demand Video Now Available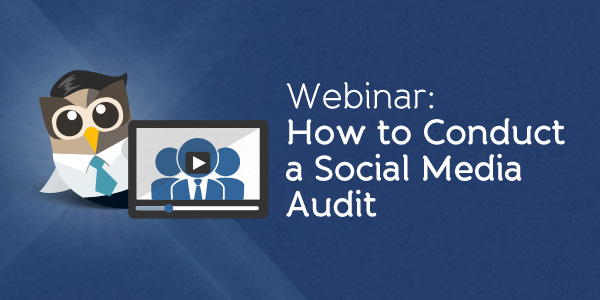 We're thrilled to announce the highly anticipated webinar, "How to Conduct a Rapid Social Media Audit", is now available on-demand!
Join Aki Kaltenbach, Director of HootSuite's Solution Partner Program, alongside our resident social media consultant, Kemp Edmonds, as they walk through the how-to's of effectively evaluating social media strategies as well as best practices for social engagement in different types of social networks.
Whatever size agency or consultancy you are, this webinar will help you effectively evaluate and assess your existing and potential clients' social media strategies. Get insightful tips and best practices on how to effectively evaluate clients' social media strategies, which can allow you to generate new revenue through strategic planning and execution of social media campaigns.

Webinar highlights include:
Step-by-step guide to conducting a social media audit for potential clients.
Do's & Don'ts for engaging in social media.
Tips on how HootSuite can help improve your social strategy.
Learn why hundreds of agencies have joined HootSuite's Solution Partner Program

HootSuite's Pro Solution Partner Program is designed for agencies and consultancies looking to demonstrate social leadership and drive recurring revenue by introducing clients to HootSuite Pro. Benefits of the program include exclusive access to HootSuite Partner resources, training and support.
Apply today to become a part of our HootSuite Pro Solution Partner program.