HootSuite on Tour ~ Autumn Conference Season Event Round-up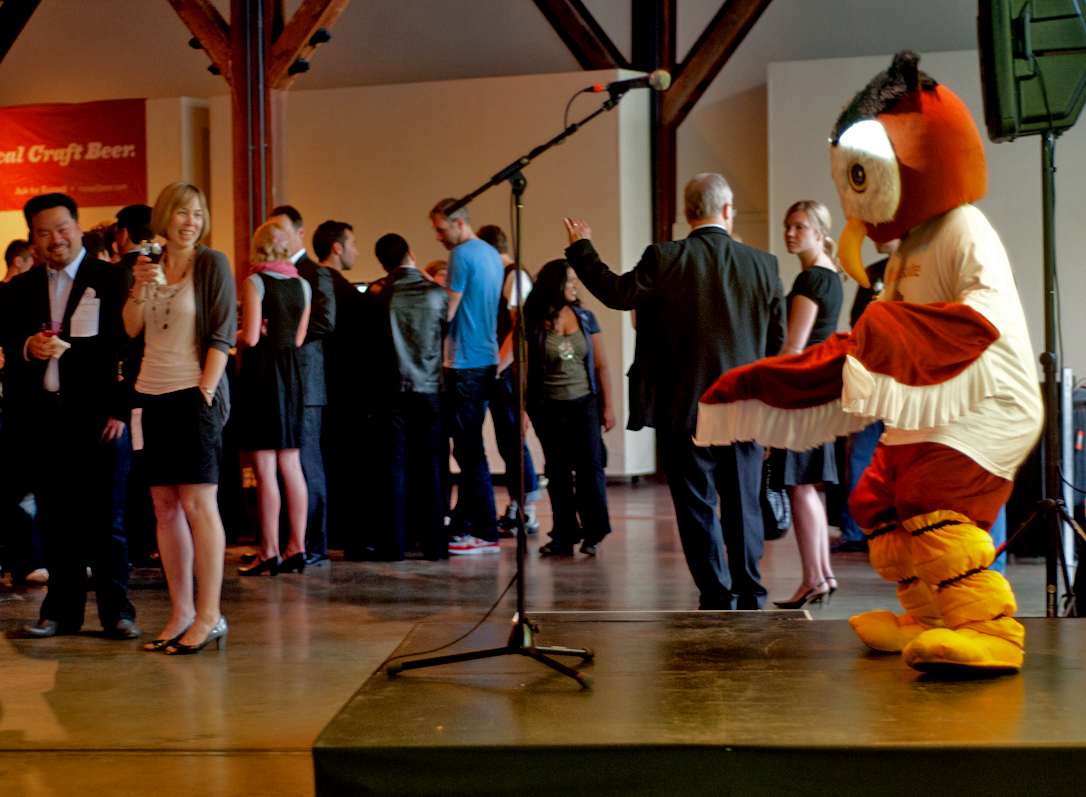 Social Media Industry Events
Fall is conference season and here at HootSuite we've sent out our parliament of owls to speak at some amazing conferences around the globe. From summits to virtual conferences, you can find the team speaking on social media in all sorts of places. Check out where we've been and where we're going next!
Where We've Hooted
Dreamforce Conference
We kicked off the fall tour with our VP of Business Development, Greg Gunn, flying to San Francisco for the Salesforce annual Dreamforce Conference where he participated in the one hour rapid fire session, "Who's Who in Social Media."

Greg presented with Thor Muller, Get Satisfaction, Inc.; Victoria Ransom, Wildfire Interactive; Marcus Nelson, Salesforce.com; Laura Fitton, oneforty, Inc.; Dan Greenberg, Sharethrough; Ross Mayfield, SlideShare Inc; Jeff Widman, Brandglue.com; Jeff Slobotski, Silicon Prairie News; Matt LeMay, bit.ly; Matt Thomson, Klout; and Doug Camplejohn, Fliptop.
ITEXPO
After Dreamforce, Greg jumped back on the plane and went to the ITEXPO in Austin, Texas where he was a panelist at two sessions.

The first was "Securing Social Media for Compliant Collaboration" followed by "Social Media Monitoring Best Practices." Greg was also asked to take part in an executive interview with the ITEXPO media crew. After Greg's first panel, the discussion went online for further debate on some of the ethics surrounding social media. Take a look at the follow up blog post.
His sessions were active both in Q&A and on Twitter. Here are a couple Tweets from Greg's #SocialCRM session: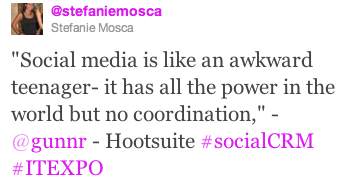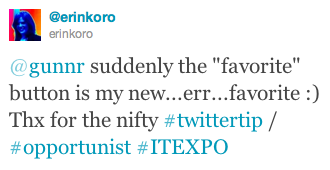 Gravity Summit
On Sept. 12, HootSuite's CRO, Steve Johnson, was a keynote speaker at Boston's Gravity Summit. This conference took place at the Harvard Business Club and it's dedicated to educating, informing, and empowering executives and professionals on the power of real-time social media. His presentation, From Monitoring to Measuring, focused on social media tactics for SME's.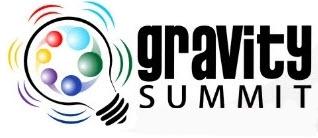 If you missed the event, the Gravity Summit blog has good insight into some of the presentations from the summit. You can also see the video of Steve's presentation if you're a member of BritghtTalk.com.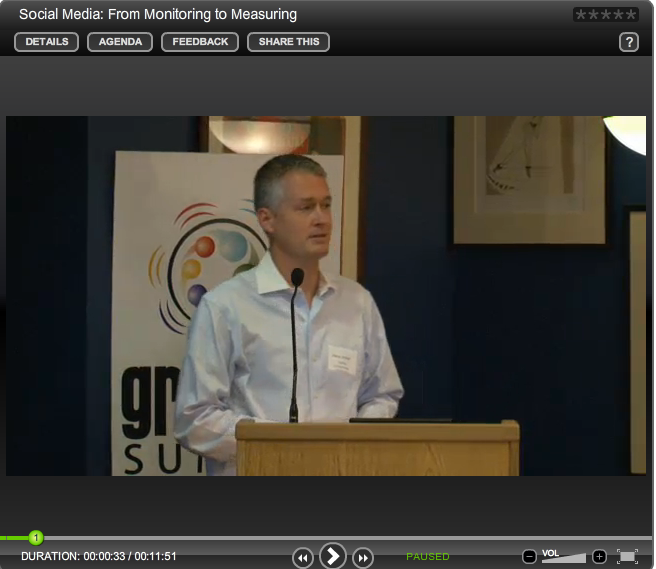 Mobile Merger
Moving on, HootSuite Mobile Director, Jeff Stautz, participated in the virtual Mobile Merger conference. This online conference took place on Sept. 15 and Jeff provided real world tips for the mobile social media user. There was a lot of buzz around HootSuite's Google analytics integration, Geo-targeting location features and custom URL parameters.

The Mobile Merger crowd includes some heavy hitting experts and visionaries representing Microsoft, Hewlett-Packard, Mozilla, AT&T, Verizon, Dell, MTV, PayPal, Neustar, RIM, Impact Mobile, and Samsung to name just a few. To get a peak into what he was presenting on visit HootSuite's SlideShare stream.
INFO 2011
Veteran speaker and HootSuite Director of Marketing, Dave Olson, presented at INFO 2011, a conference for financial industry and government ombudsmen, on Sept. 20th. His session outlined examples of using emerging social media tools and tactics to rapidly identify stakeholders, monitor conversations and keywords, and efficiently mitigate conundrums.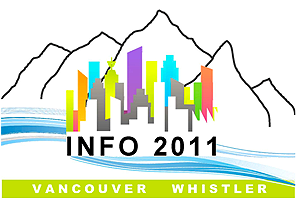 Where We're Hooting Next
Social Media Week – Real Estate Track
Taking the conversation to the roof, Bocar Dia, will be presenting at the Real Estate Track during Social Media Week in Vancouver. The schedule and speakers for the Real Estate Track are listed on their blog post. The presentation takes place at Ceili's Pub and will be followed by a rooftop party afterwards. For a great summary of what's to come during Social Media week check out this video:
Vancouver is one of the select 14 cities that are taking part in Social Media Week. Bocar will be demonstrating how real estate agents can use social tools to create an engaging community through social media.

Building Connections
Enterprise Account Executive Scott Walker is heading up a workshop in Mississauga, Ontario as part of a Building Social Network Series that is being put on by Community Arts Ontario.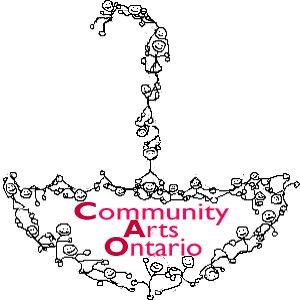 This series is a set of workshops that share benchmarks and best practices for creatively building social networks. Scott will be demonstrating how HootSuite can help local businesses use social media to boost their engagement within their social networks and will hold a HootUp at the Drake Hotel while in the Greater Toronto area.
Digital East
Greg Gunn will have two presentations at this conference: The first is part of the Analytics Pre-Conference Intensive Program and he'll speak about how to use social media to narrow the conversation from the torrent of messages found on social networks, into a small stream of workable information.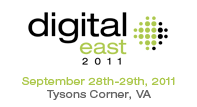 The second presentation will about using media tools to extract social media gold. This takes place on the morning of the main conference at the
Marketing Through Facebook & Twitter
session.
Coming To Your Town?
This year we'll be posting everywhere from Texas to Korea, so keep checking the blog to stay on top of highlights from past and upcoming events. Also, if we're in your area, keep your eyes and ears on the lookout for HootSuite speakers via the upcoming events calendar. They'll be your ticket to some exclusive HootSuite event swag and chance to grab some great coupons to spice up your HootSuite experience.