The State of Social Media in Russia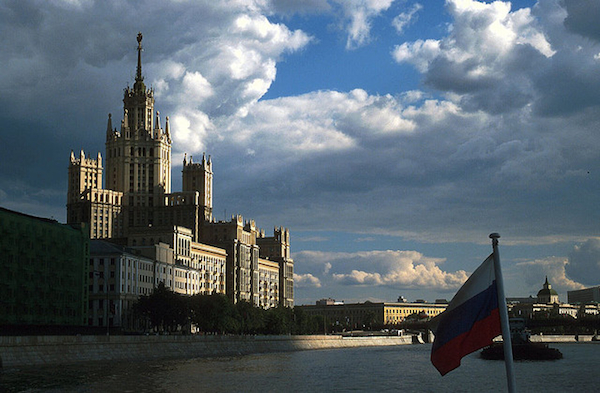 With over 62 million internet users, Russia is a robust market for online services. In the last decade alone, the country has seen an incredible opening up when it comes to internet penetration and social media usage.
At the same time, Russia's capital city of Moscow has developed into one of the biggest startup capitals in Europe, with notable success in both online gaming and e-commerce markets. With the eyes of the world watching the 2014 Winter Olympics, here's a look at Russia's unique social media landscape.
Russia's Digital Coming of Age?
Russia is Europe' s largest internet market by number of users. In the past decade, the number of monthly active internet users has risen from just 3.2 million in 2003, to over 66 million in the fall of 2013. In other words, Russia is experiencing somewhat of a digital awakening and quickly becoming a powerful online market.
As the largest country in the world, a total area of 17+ million km2, understanding Russia's differing regions is vital to interpreting the country's internet landscape. Internet penetration is highest in the Central region, with 29% of total internet users and 11% of those residing in Moscow. The second highest regional internet penetration rate of 16% is within the Volga region, home to Sochi and the 2014 Winter Olympics. It's interesting to note that nearly half of all Russia's internet users reside in small villages or cities with less than 100 000 occupants. While only 34% of internet users reside in cities of 500 000 or more occupants.
Despite the fact that Russia isn't one of the top countries for internet availability, in the last ten years alone it has grown from 3.2% population penetration rate to 53.3%. With the 6th highest number of internet users in the world, a number that is quickly rising, can we expect the next 10 years to signal a digital awakening for the country?
Social Media in Russia
Although the 2014 Sochi Olympics are the biggest trend on Facebook, Twitter and Instagram, that's not where you will find Russians talking online. Don't be fooled by the country's somewhat low internet penetration; in many ways, Russia is ahead when it comes to localized social media platforms.
The two most popular social networks in Russia are Vkontakte, a similar platform to Facebook, and Odnoklassniki, a platform for connecting with old friends and classmates.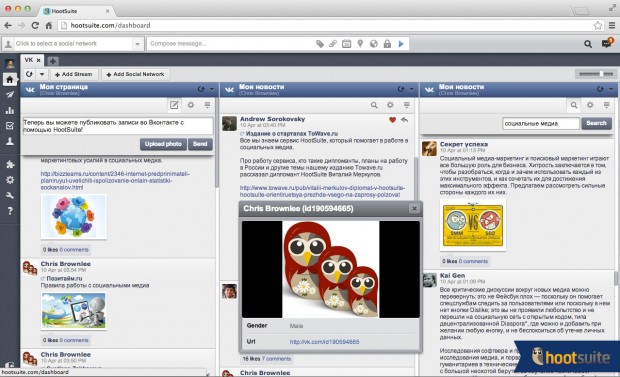 Vkontakte
Vkontakte (VK) is the second biggest social platform in Europe, with 49 million Russian users and over 239 million accounts. According to Alexa, VK is the second most popular website in Russia and 25th worldwide. In the last year, VK has increased the number of visits by over 22%, while Facebook has dropped by 18%.
Launched in 2006, VK is available in several languages but remains popular among Russian-speaking users from all over the world. Last year, CEO Pavel Durov stated that VK was aiming to gain 70% of the Russian market before considering international expansion. VK's interface is strikingly similar to Facebook, with similar functionalities such as private messaging, posting on profile walls, discussion boards, community groups and 'like' buttons.
Odnoklassniki
Odnoklassniki is Russia's second most popular social platform, with  37+ unique monthly visitors and over 148 million registered users. On average, Russians spend over 6 hours a month on the site — which is considerably higher than any other social network. According to Alexa traffic, Odnoklassniki is ranked 7th in Russia and 71st worldwide.
Moscow, Europe's Startup Capital?
Russia's capital of Moscow is not only the country's largest  city, home to nearly 12 million people, but a technological hub of eastern Europe. With more and more companies starting up and dominating the online space, look to see the heart of Russia's digital awakening alive and well in the city. Recently, Moscow startups ZeptoLab and Zingaya have gained international success.
ZeptoLab
ZeptoLab is a young gaming startup out of Moscow, famously known for it's mobile game 'Cut The Rope' that gained over 400 million downloads in iOS and Android stores. Created in 2010, the physics based puzzle game won the Apple Design Award in 2011 for the iOS platform.
ZeptoLab has never received external funding to produce their games; since gaining wide success on mobile, ZeptoLab has released a variety of sequels to Cut The Rope. The company takes pride in creating great games and has a variety of other offerings in both Android and Apple stores.
Zingaya
Zingaya, a click-to-call service, allows individuals to make direct phone calls to a business via an integrated button on the company's website. With over 600 firms signed up, including large banks and car dealerships, Zingaya has experienced intense growth. In 2012 alone, over 1.4 million calls were made through the service and that number had been exceeded by the first quarter of 2013. Zingaya is now working with Salesforce to integrate a VoIP module into its sales rep software.
Interested in reading more of the State of Social series? Keep an eye of on the HootSuite Blog each month for a new country highlight.
Localize your dashboard by using HootSuite in Russian or download the VK app today. Become part of HootSuite's growing community, join the conversation on Twitter, Facebook and Google+.