Social Media for a Cause: An Interview With Jenni Hogan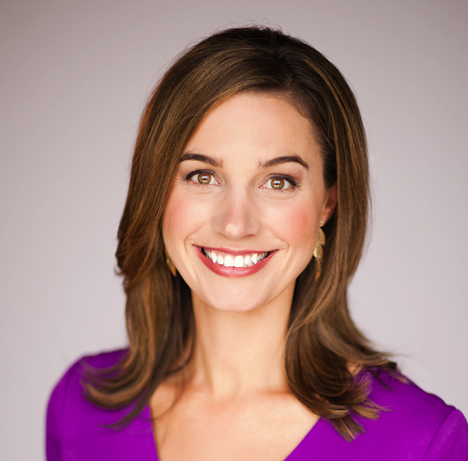 Meet Jenni Hogan, tech-savvy news anchor at KIRO 7 EyeWitness News in Seattle. Over the past few years, she's learned how to harness the power of social media and her own celebrity to promote a worthy cause.
In 2010, Jenni debuted, "The KIRO 7 Mobile Tweetup with Jenni Hogan," which broke new ground as a TV news program that fuses social media outreach with local causes. The show, which Jenni both produces and hosts, has been an overwhelming success, winning an Emmy and getting her nominated for a Shorty Award.
Now into its third year, the mobile tweetups have generated more than 75,000 items for babies and 6 truckloads of toys for kids benefiting Toys For Tots. And the most recent summer tweetup raised over $11,000 in donations in just three hours, to help support early cancer detection research.
We recently interviewed Jenni to get more insight into her professional social media journey to-date. In part one of our interview today, she talks about how she uses social media to pay it forward and engage her community around a cause. Keep an eye out for part two of the interview where we explore the ways social media is changing news broadcasting.
HootSuite: How did you come up with the idea of using social media for promoting charitable causes?
Jenni Hogan: Traditionally the Toys for Tots campaign in December would be advertised on TV and then people would come and fill up our lobby with toys. But in the winter of 2010, the lobby was empty, likely due to the rocky economy. We had more kids than ever who needed toys in the Pacific Northwest. Michael Fox, our online web reporter, suggested we go shopping for toys and film it—then put the video online to encourage others to do the same. I thought, maybe I can spend my two hours of shopping time doing something even more productive. So we came up with the idea of a mobile tweetup, where I could encourage my whole community to go shopping instead.
HS: Did you meet any resistance bringing such a new concept to the network?
JH: I'm very lucky. There was one word my boss said when I told him this idea. I walked in his office and said, "We're going to get a camera, sit in the car and drive around. And we're going to tweet and Facebook it all." And he replied: "Yes." And I remember that and still thank him for it because it's really easy to say no to new ideas. Having a company say yes, or the people who have the power to give you the resources to make your ideas a reality makes all the difference. And not being scared for it to fail—to be open to trying it.
I'd like to encourage bosses everywhere to be open to ideas and to try them and not be scared to fail. It empowers employees to be entrepreneurial.
HS: How does it feel to be able to give back in this way…on the job?
JH: It's amazing. Most importantly, it's so rewarding to connect the online community to a cause in such an easy way—by letting them just do one action online and showing them how powerful their voice is on social media. Through one tweet they can help raise awareness for causes or by simply clicking on a link.
It's not just about me and my face and my social media. It's about using myself to be the platform and connect the cause and connect the community and to give them a voice within a 2-hour period and it's pretty cool to see the results of that.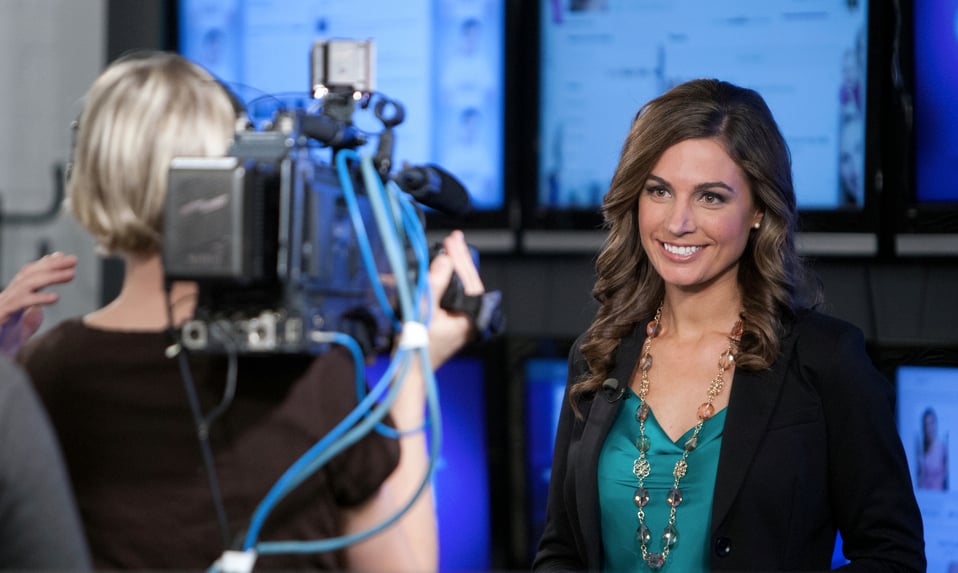 HS: So you believe social media can be a widespread force of good? 
JH: If you're on social media every day, you get to know how generous the social media community is. And by generous, I mean by using their voices. They'll tweet for you if it's something they're passionate about. Or they'll put a Facebook post out there. It's just one action you can multiply it by a lot of people, and this can be really powerful.
I think this pay-it-forward mentality really goes well with a charity or a cause because instead of people writing back to me and saying thank you Jenni, they are spending their action on paying it forward and telling their friends.
HS: What tools do you use to make your social media management work best for these kinds of initiatives? 
JH: If you really want to be a community builder and give back, I think HootSuite is a great tool to have on your side, because it lets you listen to and discover what's going on with your community at any given time. (Stay tuned for more on this topic in part two of this interview, in which Jenni will talk about how social media is revolutionizing traditional news broadcasting.)
Follow Jenni Hogan on Twitter @jennihogan