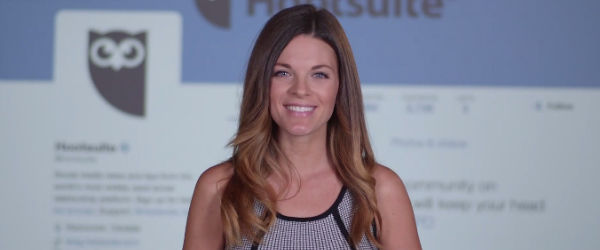 Social Update: Twitter Video, Facebook Lite, Pins for Men and Volvo's Superbowl Interception
Hootsuite's Social Update is back, with a new look and a renewed passion for our goal to bring you the most important events in the world of social media and digital marketing.
This week, Sunny Lenarduzzi will unpack Twitter's new feature that allows users even more ways to share their experiences in real-time. You can now shoot, edit and Tweet mobile videos without leaving the app. This long-awaited feature marks the start of a wave of changes Twitter is implementing in order to stay competitive among the rise of Snapchat, Instagram, and Facebook videos.
And speaking of Facebook: the network has launched a "lite" version of its mobile app in order to reach users in developing countries. With just 252 kilobytes in size, Facebook Lite is designed to work with poor Internet connections, as well as 2G networks.
Find out what inspired the creation of Facebook Lite in this week's episode of Social Update. Sunny will also explain Pinterest's strategy to engage their male users, and how one European car manufacturer is winning the Superbowl ad strategy with social media.
Don't miss the next episode of Social Update. Subscribe to Hootsuite's official YouTube channel!