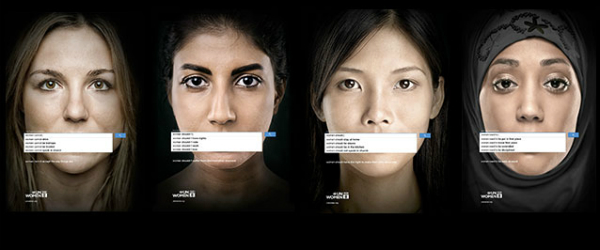 Starting a Global Conversation on Social Media: An Interview with UN Women
UN Women started a conversation that everyone thought was finished.
After decades of working toward gender equality, a quick Google search of 'women should' shed light on the rampant discrimination that still exists today. Fed by over six billion daily searches, Google's autocomplete function displayed the harsh truths behind modern society.
Coupled with images of women from around the world and the autocomplete messaging around 'women should,' UN Women launched the campaign #WomenShould.
From Adweek's Most Shared Ad of 2013 to Ad Council's Social Good Campaign of 2013, the campaign took off. With social media at the heart of the campaign, #WomenShould reached 1.2 billion global impressions—over 224 million of them on Twitter. But beyond the social and mainstream media success, UN Women transformed the global social media landscape into one giant UN forum that finally discussed the real issues happening right under our nose.
Behind the scene to support their efforts toward gender equality, Hootsuite Enterprise helped the UN Women team take full advantage of global conversations in real time. With over 80 country offices and six regional offices across developing countries, UN Women uses Hootsuite to ensure that they're monitoring channels, collaborating globally, and educating colleagues on the power of social media.
We were fortunate enough to speak with Béatrice Frey, who manages social media worldwide at UN Women, and learn more about how she collaborates with other UN agencies to promote successful campaigns like #WomenShould.
"We never thought [the campaign] would take off as it did. It was really everywhere in mainstream media and social media—we immediately jumped on the opportunity on social with the hashtag, #WomenShould. Sharing our additional UN Women content let us really take advantage of that conversation."—Béatrice Frey, Social Media Manager, UN Women