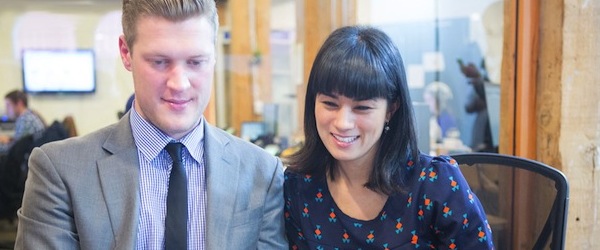 Staying Competitive in Today's Digital Workforce: Advanced Social Media Strategy Certification
70% of organizations cite "capability gaps" as one of their top five challenges – Forbes' 2014 Corporate Learning Factbook.
Today's widening digital skills gap impacts everyone – from the businesses themselves to employees and customers. According to a recent Capgemini report, 77% of companies considered missing digital skills to be a key hurdle to their digital transformation. As competitive companies scale their social media across the organization, a majority of their employees lack the technical skills to support strategic efforts.
Social media education empowers professionals and closes the skills gap. According to Forbes' factbook, spending on corporate training last year grew by 15% (the highest growth rate in seven years) to over $70 Billion in the US and over $130 Billion worldwide.
Unlocking the power of education and training, HootSuite and Syracuse University's S.I. Newhouse School of Public Communications partnered to create the Advanced Social Media Strategy Certification (ASMS). This online certification provides strategic social media skills as a solution to evolving today's digital workforce. Certified professionals are armed with the skills to positively impact their organization and enhance their personal career development.
In this case study, discover how ASMS Certification provides value to businesses and professionals through the stories and key takeaways of enrolled professionals.
"Safeway is such a large company under a massive transition into Sobeys. With that comes silos of information and communication is critical. The ASMS Certification shed light on some ways to advocate social across the organization and break down internal barriers."

– Laura Arbuthnot, Digital Marketing Supervisor, Safeway Operations (Canada), Sobeys Inc.
Learn more about the Advanced Social Media Strategy Certification today!