Celebrating Five Years Of Global Growth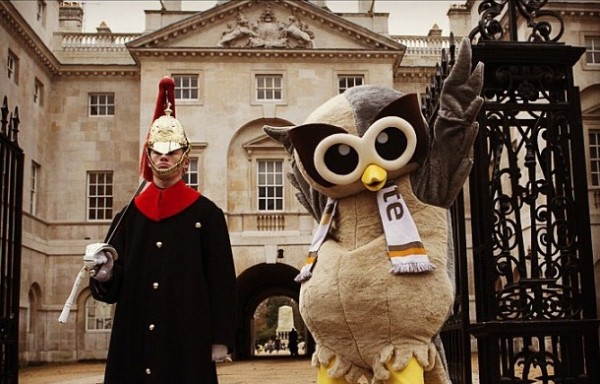 Each day, HootSuite's diverse community expands to new and exciting corners of the globe. In just 5 years, HootSuite has localized in 15 different languages and has users in over 100 different countries. Since 2011, the HootUp and Brand Ambassador programs have successfully spread HootSuite's unique culture and brand through grassroots advocacy and awareness. Add on to that the thousands of HootKits that are mailed every year, and it's safe to say it's been an incredible journey of growth.
To celebrate, we're highlighting some of our favourite memories since the beginning. It's truly amazing to see where we have come from and the moments we've had along the way.
Brasil
As HootSuite's biggest Latin American community, Brasil hosts over 326,000 users. In February 2012, HootSuite released the full mobile and web translation for Portuguese, signalling one of our most memorable and exciting localization efforts to date.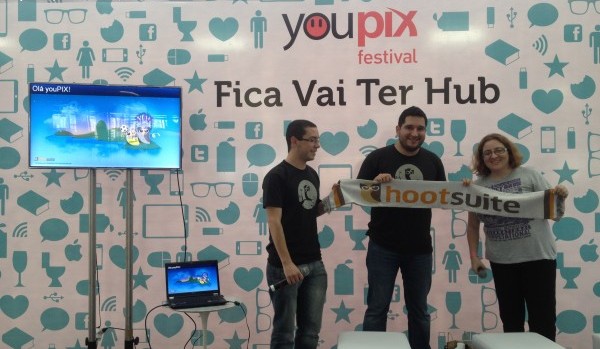 Two of HootSuite's most active ambassadors, Alexander De Souza and Israel Degasperi, have gone above and beyond in their partnership with us. From hosting on the ground HootUps to providing valuable on the ground information during localization efforts, these ambassadors have forged a new meaning of brand advocacy.
Just like the culture itself, our biggest memories shared with our Brazilian community have been times for celebration and fun. In 2012, HootSuite's very own Thiago Leite, Localization Manager and LatAm Community Manager, attended the Youpix Festival in São Paulo, where he gave a talk about HootSuite, followed by an engaging Q&A. Most recently, HootSuite participated in Silicon Valley Day in São Paulo, signalling the first prominent event attended in Brasil.
Community Highlight
Creating the HootKit: The first ever HootKits were created as swag for HootSuite to hand out at SXSWi 2010. When the supplies didn't arrive in time, Dave Olson and friends handmade the HootKits on site. They were such a hit we've been producing them since and each one is still handmade.
Japan
HootSuite CEO Ryan Holmes first visited Japan in the spring of 2010 drawing much excitement from the legions of Japanese HootSuite users as he visited companies and events around the country.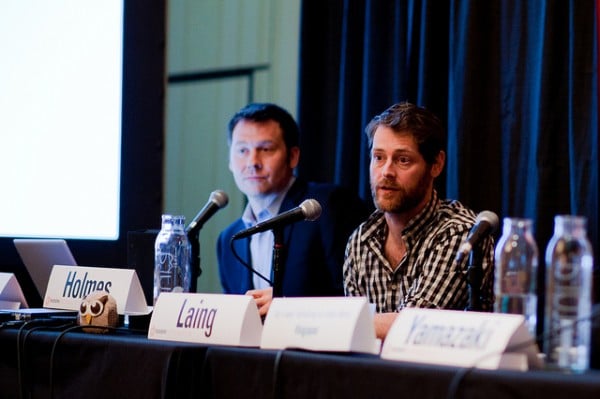 A year later in 2011, Japan became HootSuite's second largest market and marks HootSuite's first international localization effort. Memorably, at SXSW Interactive 2011, HootSuite participated in a panel discussion on strategies for reaching out to the unique market. Just days before the festival, the 2011 Tōhoku earthquake and tsunami devastated much of the country. The SXSW Community quickly came together to raise money to donate to the American Red Cross for relief efforts in Japan as well as numerous other channels. In addition to encouraging attendees and participants to donate, SXSW created a fundraising project that raised over $100,000.
Community Highlight
Crowdsourcing Owlys: As a part of HootSuite's localization efforts, we have over 100 different Owlys designed for just about every culture. You might be surprised to know that each design, from the clothing to accessories, is crowdsourced straight from the community it represents. The first every Owly to be created this way was Japanese Owly.
Indonesia
HootSuite's Indonesian community has been one of the top 20 countries (user sign ups per week) since 2011. By May 2012, it entered the top 3 after an amazing 316% user growth in 9 months.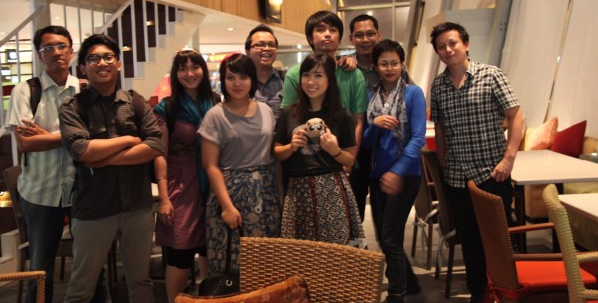 In 2012 alone, Indonesians held over 22 HootUps and attracted nearly 500 attendees to venues across the country to discuss topics on social media strategy and higher education. A highlight for the Indonesian community was in Spring 2012, when HootSuite's own Stephanie Wiriahardja visited Indonesia. In 43 days, she hosted 18 different HootUps in 5 cities across the country.  The dashboard translation was launched on Indonesian Independence day of that year.
With more than 20 ambassadors and over 378,000 total users, Indonesia is one of HootSuite's most treasured and engaged communities.
Community Highlight
Designing the Owl Mask: Did you know that the famous HootUp owl mask was actually designed by our users? During a HootUp in Maui, organizers crafted handmade felt owl masks for the event. Who knew that those masks would become the staple for all HootUps to follow!
United Kingdom
The UK is HootSuites third largest community, with around  619,000 users, including some of our most passionate and active ambassadors and partners. Travelling up and down the country, ambassadors Allan Blair Beaton and Sian Evans have held countless numbers of HootUps and attracted hundred of attendees from Glasgow to Brighton. The strength and passion in our UK communities lead HootSuite to open its first international office in earlier 2013.
Spain
HootSuite_ES is HootSuite's largest Twitter community (after @HootSuite), with nearly 10 000 followers. There have been more HootUps in Spain than in all of North America and Canada in the past 2 years. In 2013 alone, there were 26 HootUps, including the first ever European HootUp on a bus this past September when ambassador Jaime Aranda and 200 others participated in 36 hours of nonstop tweeting from Seville to London.
Spain is home to some of HootSuite's most passionate and active ambassadors and is one of our largest growing communities with over 264,000 total users. David Calduch, one of HootSuite's most active ambassadors, hosted HootUp Castellon which attracted over 500 attendees in the Castellon Chamber of Commerce. With over 9 000 people following HootSuite's Spain Twitter account, it's safe to say our Spanish owls set the bar.
Here's to Five More Years
Here's to five more years of exploring new cultures through localization, ambassador outreach and lots of HootUps to celebrate of our users. We are humbled every day by the 8+ million of you that make up our beautiful and passionate community. Interested in getting deeper involved? Find out more about HootSuite's community programs.
Comment below and share with us your best HootSuite memory!