#ThanksFor5 Celebration Recap
On November 28th 2013, in celebration of HootSuite's fifth birthday, we reached out to our community of over 8 million users to share their favourite social media and HootSuite stories with us in our #ThanksFor5 twitter chat. The response was overwhelming, not just during the chat but in each day leading up to the milestone.
We couldn't have done it without you: our users, our fans and followers, our ambassadors, our certified professionals, our partners, and all of the many more folks around the globe who've been with us at various stages along the way.
Incase you missed out, here's a recap of the festivities.
#ThanksFor5: The 5 Day Blog Countdown
In the five days prior to HootSuite's birthday, we released a series of blog posts to highlight some of the golden moments of the last five years, take a look.
Celebrating Five Years of Global Growth: Brazil, Japan, Indonesia, United Kingdom and Spain are just five of the hundreds of countries we've shared memories with in the past 5 years.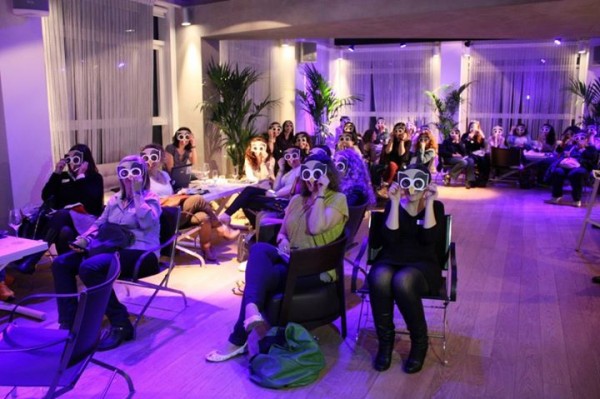 StartUp Insight From HootSuite's First 5 Employees: Here's what HootSuite's first 5 employees have to say about how the company's journey, and why it's the people, not the product, that matter most.
HootSuite's 5 Most Popular Apps, as Chosen By You: These apps help people stay on top of the always-expanding array of social media tools, without having to waste time signing in and out of accounts or opening and closing countless tabs.
Top 5 Social Media Predictions for 2014: We collected 5 social media predictions for 2014 from some of our key executives, do you agree with them?
The Evolution of Social Media (2008-2013) Infographic: The following infographic offers a snapshot of the last 5 years of social media, how it has evolved and impacted our lives. What stands out for you?
#ThanksFor5 Twitter Chat
We celebrated 5 years with a live Twitter chat hosted by HootSuite's diverse community management team. Friends and community members from across the globe joined us for an hour of celebration, here are some of the highlights.
@HootClub A1 My favorite @HootSuite memory will probably always be partnering with them for #CMAD last year, so much fun! #ThanksFor5 — Sherrie Rohde (@sherrierohde) November 28, 2013
A1: My favorite memory would have to be impressing all my colleagues with the power of @HootSuite. #Thanksfor5

— Ethan Parry (@EthanParry3) November 28, 2013
A1. My favorite memory from the past 5 years is when HootSuite dashboard was completed in portuguese. Fev/2012 #ThanksFor5

— Alexandre Souza (@alexandresouzas) November 28, 2013
A2. I don't know how I found @hootsuite but for sure many found it through me, it's since become my first recommendation #ThanksFor5

— Mathieu Chiasson (@MathieuTGD) November 28, 2013
Read the full conversation on the #ThanksFor5 Storify page.
Swag Delivery
To personally thank our ambassadors, fans and passionate users for the past 5 years together, we sent over 70 Plush Owlys and 400 thank you postcards to 46 different countries. Take a look below.
Ten HootSuite Fun Facts on Pinterest
HootSuite has over 120 Owls representing various cultures and industries, but did you know a few of them were designed by our users?
Amidst political unrest and chaos during the Arab Spring, HootSuite became a channel of communication for Egyptian citizens. For a brief period, HootSuite was part of political history as a communication catalyst and vehicle to connect the global community.
Did you know that HootSuite come in 14+ languages?
Read more HootSuite fun facts on the #ThanksFor5 Pinterest board.
Join HootSuite's Community Today
The celebration doesn't end here. There are endless ways to become apart of HootSuite's growing community, from being an ambassador, to hosting a HootUp and more! Help us bring HootSuite to your region, apply now and join us in 2014.