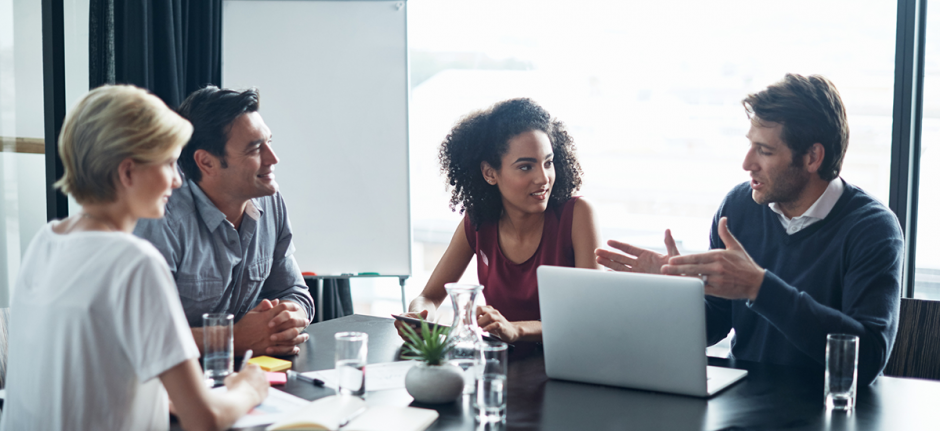 Hootsuite named as a leader in The Forrester Wave™
Forrester recently conducted an independent evaluation of enterprise social marketing solutions. Hootsuite was named a leader by Forrester including receiving the highest possible scores in the measurement and data, planned enhancements, and pricing transparency criteria.
Forrester just published The Forrester Wave™: Social Media Management Solutions, Q2 2017.
As you know, The Forrester Wave is one of the most respected analyst reports, helping enterprise organizations make informed technology purchases.
The Forrester Wave conducted a 32-criteria evaluation of technologies that help enterprise marketers publish to social networks, as well as monitor and respond to customers.
The report also offers a look at where industry trends—such as social advertising, measurement, and integrations—are headed.
Here are our five takeaways from the report.
---
Compare Hootsuite to other vendors
Download the full report for more detailed product evaluations, feature comparisons, and industry analysis. Download your free copy here.
---
1. 'Hootsuite's revamped capabilities officially cement its enterprise status'
Forrester ranks vendors in four categories. These categories are challengers, contenders, strong performers, and leaders.
Hootsuite was recognized in the leaders category. According to Forrester, "Hootsuite's revamped capabilities officially cement its enterprise status."
"Hootsuite maintains valued partner status with customers due to its liberal integration philosophy and client responsiveness," says Forrester. "It has enhanced its offering with progressive measurement and advertising capabilities previously unavailable."
Forrester also noted that Hootsuite can help organizations expand social beyond the marketing department. "Hootsuite Enterprise's collaboration, compliance, archiving, and integration capabilities make it an appropriate product for brands expanding their use of social beyond marketing teams."
2. Social is serious business
Social is no longer just the responsibility of the marketing department. "Enterprises have matured in their use of social media," says Forrester. "Marketers actively embrace it, as do other business units such as customer service, product, sales, and HR."
Forrester recommends that PR, corporate communications, and marketing departments need to have a unified system to protect against brand risks. "Poorly timed posts or ads during times of crisis," says Forrester, can damage "brand reputation and even stock price."
As an aside, our CEO Ryan Holmes wrote a book on this subject called The 4 Billion Dollar Tweet. It's a social media primer for CEOs and CMOs, showing how a single tweet can send a company's stock price into a tailspin.
3. Social ads continue to climb
"Almost one-third of customer references are implementing paid-ad buys on Facebook," says Forrester.
To help our customers see success with social advertising, we've launched a few new features. We acquired AdEspresso—one of the world's most popular Facebook ads management tools—and then built Hootsuite Ads, a new enterprise social ads suite.
With Hootsuite Ads, for example, our customers can get more out of their Facebook and Instagram advertising budgets. Customers use our ad optimization technology to create and test hundreds of ads in minutes. They can also automatically boost budgets based on performance triggers and control who can create and edit campaigns.
Hootsuite Ads is a complement to our integrations with other social ad platforms like Kenshoo and Nanigans, which make it easy to create, manage, and optimize ads on other major networks such as Twitter and Pinterest.
One of the most interesting parts of the report is Forrester's data on where organizations intend to spend their paid social budgets. You can see this data by downloading the full report here.
4. Likes are nice—but revenue gets you a raise
"Brands need to measure beyond content metrics and impressions," says Forrester. "Today's marketer must validate social's contribution to the business by demonstrating impact on revenue and brand health."
We know that marketers need to secure executive support for social media. To help our customers, we've launched Hootsuite Impact, an ROI measurement solution.
With Hootsuite Impact, you can clearly see how social media channels and campaigns are driving conversions, leads, and sales in customized dashboards with graphs, tables, and KPI summaries. You can learn more here.
5. Measurement, integration, and security certifications are key differentiators
As social marketing becomes more integrated with marketing, Forrester says there's a risk of overlap with social media management solutions and digital marketing tools.
Forrester recommends organizations choose a social media management solution that "complements your existing technology stack and proactively supports an expanding ecosystem."
With our social APIs and integrations, our customers can extend social into their existing security, marketing, content, and business systems.
The Hootsuite ecosystem, for example, offers customers 150 integration partners including key partnerships with Microsoft Office 365, Microsoft Teams, Microsoft Dynamics, Actiance, Proofpoint, Smarsh, ZeroFOX, Salesforce, Slack, and Brandwatch.
We're also investing $5 million in new innovative enterprise-strength
integrations and business applications built on the Hootsuite platform. Our developer fund is now open.
Read the full Forrester report
Thanks to all our customers, partners, and global community who have helped Hootsuite grow. We're more motivated than ever to help you become really successful at social.
If you'd like an expert at Hootsuite to walk you through the report, say hello here.
Use this report to see where our industry is headed. And to compare Hootsuite to other vendors. Get your copy now (free from your friends at Hootsuite).