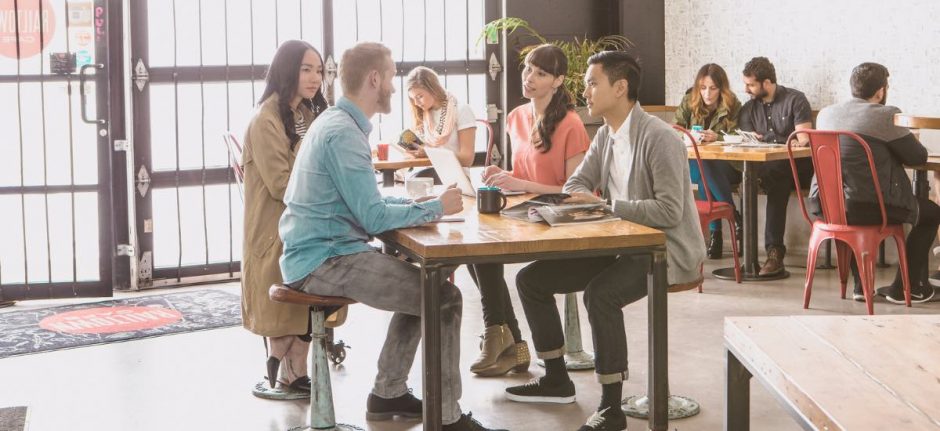 7 Ways to Make Your Social Marketing More Effective
Getting social campaign approvals from various team members scattered across departments can be a painstaking process—especially at large organizations.
Over half of marketers struggle to communicate with other departments about social media strategies and objectives. So how can you beef up your internal process and deliver better results?
Our blog today—the first installment in our social strategy series with Microsoft—offers simple ways to clean up your social marketing process, including basic steps on how to incorporate these strategies into your SharePoint for Hootsuite integration.
1. Collaborate with other teams to create better content
Brainstorming with your team will not only save you lots of time, but it will also make your content better. Large-scale collaboration allows great ideas to evolve into excellent campaigns, so get input sooner rather than later. Go outside of your direct team to get ideas from other departments in sales and support. They can probably tell you things about your customers that you may never have otherwise thought about.
Using SharePoint for Hootsuite? Reach out to relevant subject matter experts in SharePoint for Hootsuite to get opinions on upcoming social campaigns or customer questions on social media.
2. Set up a simple process to review social content
If you're working in a large organization, there's a good chance that you'll need to send social content to multiple teams for review. Sending follow up emails and reminders can be a big time waster, so consider using apps or extensions that allow you to easily route social content to your internal teams.
Using SharePoint for Hootsuite? You can route content to SharePoint teams directly from Hootsuite and get feedback. Find answers to customer questions with your team in SharePoint with the search function.
3. Create a stockpile of social media approved content
When you have a stockpile of approved content, you can be consistent in your outreach.  You also don't have wait for last minute reviews or approvals. This eliminates the stress of having to produce something new for all your marketing campaigns and saves you time when you need to execute. Use downtime in your campaign schedule to get content reviewed and approved.
Using SharePoint for Hootsuite? Organize and store your content in SharePoint for future use. You can pull it directly from Hootsuite when you need it.
4. Use apps or tools that allow for easy access to information
In order to quickly retrieve content (like your pre-approved social content), you need a place to house and organize your work. Use apps or tools that allow for a seamless integration between your social platform and your internal process.
Using SharePoint for Hootsuite? Access content in SharePoint directly from Hootsuite (or vice versa). For example, if you want to share a recent customer quote on Twitter, you can capture it in Hootsuite and route it to SharePoint teams.
5. Schedule content in advance
In the run up to campaigns, scheduling content in advance will save you a lot of time. Take advantage of any downtime you have to plan your publishing schedule.
Using SharePoint for Hootsuite? Use social media approved content from SharePoint and schedule it in advance from the Hootsuite Dashboard. In Hootsuite, you can also schedule for content to post at optimal times for your target audience.
6. Keep tabs on other departments
It's difficult (but also super important) to stay in touch with what other departments are working on. If another department is running a project that may be useful to you, this will help cut down time in planning or reiterating on plans that you have.
Using SharePoint for Hootsuite? View SharePoint content in Hootsuite streams so you know what other teams are doing and how that relates to you. Filter your SharePoint newsfeed streams in Hootsuite by things like mentions, people, following, activities, likes, and trending content.
7. Share your results
After successful (or unsuccessful) campaigns, share your results with all teams involved. This will allow you to reflect on what went well and what you can improve on. It's also a great opportunity to showcase stats or customer feedback around your campaigns.
Using SharePoint for Hootsuite? In Hootsuite you can share relevant social insights with your teams in SharePoint. Post new status updates (including attachments, @mentions, and hashtags) directly to Public and Team sites.
Ready to learn more?
Changing up your social marketing process can be a win for your team, but only if you've got know-how and tools to make it better.
If you want to learn more about how SharePoint for Hootsuite can help, check out our recent integration.