Six Top Athletes Using Social Media to Dominate
Across the board, athletes using social media are better connected with fans and have more effective personal branding. We chose our top 3 athletes on social, along with 3 athletes chosen by you, and shared what we love about their social media strategies.
Cristiano Ronaldo, Kobe Bryant, Rafael Nadal, Russell Wilson, Michael Phelps and Jenson Button have mastered the sport of social, amassing and retaining millions of followers through their unique online presence.
Cristiano Ronaldo
Cristiano Ronaldo, pictured above, is a Portuguese footballer for club Real Madrid. He is captain of the Portuguese national team and considered one of the greatest footballers of all time. Incredibly, Ronaldo has over 63 million fans on Facebook and 21 million followers on Twitter.
For football fans, Ronaldo is a household name. Yet, he still uses social media to power his brand in new and innovative ways. Twitter allows Ronaldo to immediately connect with his fans to thank them for their support, celebrate his wins and promote his global initiatives, like The GAME by Ronaldo. On Facebook, Ronaldo taps into the power of visuals, posting exclusive photos and quotes for his fans.
For being one of the world's biggest celebrity athletes, Ronaldo finds the perfect balance between promotional and personal expression on social media.
Kobe Bryant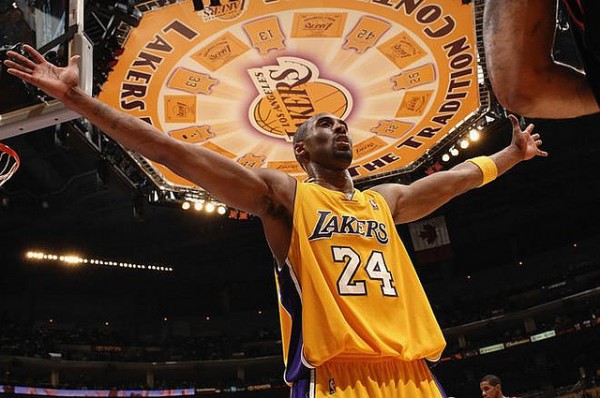 Kobe Bryant is an American professional basketball player and shooting guard for the Los Angeles Lakers. He is a smart and calculated athlete, not only with his physical and mental preparation, but on social media too. Bryant has built an impressive following of 17 million on Facebook and over 3 million followers on Twitter.
Bryant is known for being honest, and freely shares his thoughts on just about everything. Uniquely, Bryant powers his online brand by owning his social accounts. He shares personal photos, news headlines and constantly credits those who inspire him. Bryant's approach to social media is without a doubt successful, as seen by his 100k+ engagements per post on Facebook.
Bryant has a social media presence on Twitter, Instagram, and even Chinese social giant Sina Weibo, a savvy move from the 'Black Mamba' given the massive popularity of the sport in China.
Rafael Nadal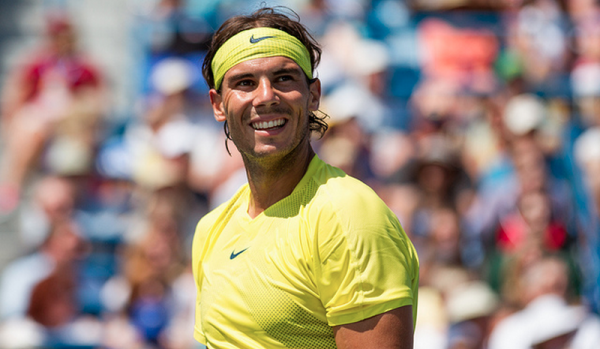 Rafael Nadal is a Spanish professional tennis player and currently the number one player in the world. Nadal has amassed an incredible 5.2 million followers on Twitter and over 12 million on Facebook, using social media to connect with his fans and celebrate the game.
Nadal has a powerful presence on social media, finding a surprising amount of time to update his networks while on tour. He tweets in both English and Spanish, translating almost every tweet into both languages. Nadal's updates come from the heart and he rarely uses social networks to promote products or sponsorship. Instead, he uses social media to connect with his fans by sharing photos, emotions and in the moment updates on his experiences as a professional athlete.
Russell Wilson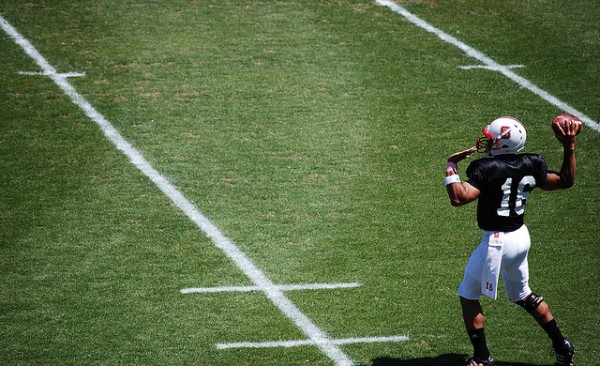 Russell Wilson, starting QB for the Seattle Seahawks, is not only a fan favourite on the field, but on social media too. Wilson uses social to share his experiences as a professional athlete, from the struggles of always being on the road to the glory of the Seahawks resurgence as a powerful NFL team. His real time updates and honesty has created a fan base of deeply devoted and loyal followers who share an emotional connection with the player.
Wilson uses social media to power his online brand on Twitter, Facebook and Instagram. Not only that, but he also uses social to bring awareness to his various charity initiatives, such as the Russell Wilson Passing Academy, a football camp for inner city and underprivileged children. Wilson supports the Seattle Children's Hospital, alongside his teammates, and often posts photos of the inspiring individuals he meets during his visits.
Thanks Eric Martin for the suggestion!
Michael Phelps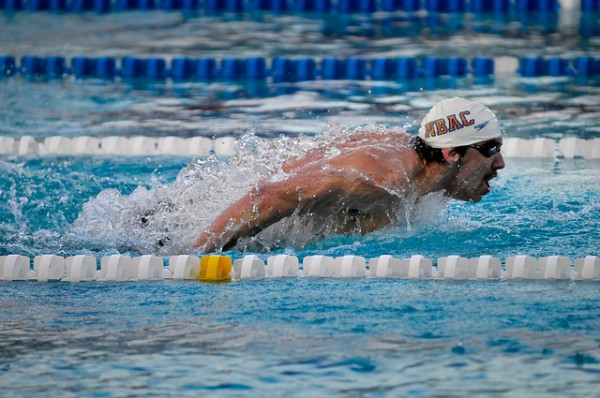 Michael Phelps, a 22 time olympic medalist and Team USA hero, has an impressive social following, including nearly 1.5 million followers on Twitter, over 7.5 million followers on Facebook and 300k+ on Instagram. Phelps uses his social profile to share anecdotes of his daily life, including training, golfing and the love of his life, his dog Herm.
Phelps powers his online brand by being timely and frequent on social media, always tweeting during the current football, golf or shark week event. It's no wonder he has sustained an impressive following, he thrives off of normalcy, realness and cutting out the self marketing.
Thanks Jorge Merchant for the suggestion!
Jenson Button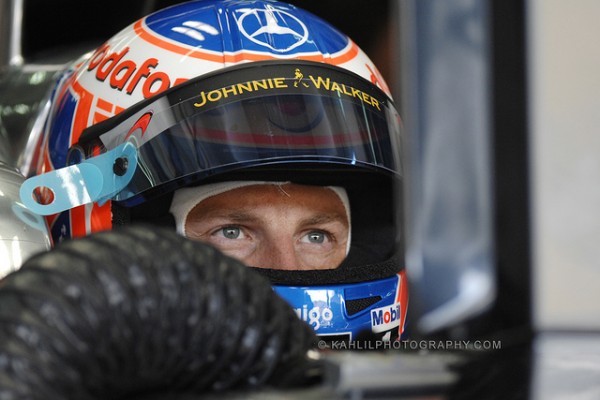 Jenson Button is a British Formula 1 driver and 2009 World Champion, currently signed to McLaren. He uses uses social media not only to document his life in the driver's seat, but also his experiments in mountain biking, competitive triathlons and body boarding.
Button uses social media to connect with his communities across the globe. He contributes to discussions on all things sport and uses social platforms to connect with fellow athletes and fans. His Facebook page offers a place for fans to find exclusive photos, comments and Q&A opportunities. Button barely has his seatbelt undone before he is updating his social profiles and his fans love the instant and real connection they get from the driver.
Thanks Mathew Noel for the suggestion!
Want to read more? Download our free whitepaper: 3 Ways Sports Organizations Use Social Media to Increase Fan Loyalty