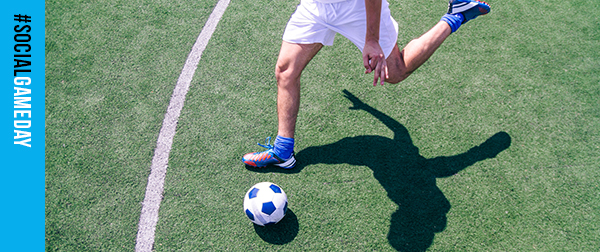 How to Present Social Media Campaign Results to Your Boss (and Your Boss's Boss)
Hootsuite salutes the people behind the major campaigns, big events and championship games—the Social MVPs who create golden social media moments for their brands' followers and fans.
We know the painstaking preparation that goes into running a social media campaign. With that in mind, we created the #SocialGameDay series as a tribute to the community managers, social media specialists and digital strategists crushing it from kickoff to the final whistle.
We're releasing a series of interviews with social media teams along with tactical best practices to help you and your team succeed before, during and after your #SocialGameDay. Check out more stories here. 
You did it. Your scheduled messages were sent successfully. You've engaged with an endless blur of followers since 7AM, even landing responses with a few heavy hitters. Your team has commented on a few blogs that picked up your story. The office is quiet and, thankfully, so are the trolls. Months of work have lead up to this social media campaign and now it's done. Now what?
You need to capture all the time and effort that went into your latest social media campaign, and, more importantly, properly highlight everything your campaign has accomplished.
There are a few ways you can present the results from your latest campaign: a good old fashioned Word document, a PowerPoint presentation, maybe even an interpretive dance! But before you choose the format of your social media reports, you should figure out what story you want to tell and make sure the format helps you get the message across.
What to keep in mind when reporting social media campaign results
At Hootsuite, I manage all sorts of social media campaigns with varying goals and key performance indicators (KPIs). Regardless of the type of campaign, there are three things that guide my reporting: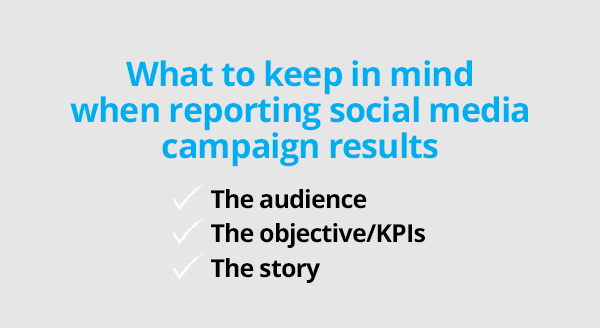 There is a glut of social media metrics and information available, and the urge to overshare can be strong. Anytime you're at a loss for what to include, and what to avoid mentioning in your summary, I find mapping back to those three things will keep your social media report report concise and meaningful.
The audience, the objectives and the overall story guide your social media strategy, and the way they influence your reporting should be similar. You need to understand who you're speaking to, what you're trying to accomplish, and whether it adds up to a cohesive, insightful narrative.
Objective/KPIs
Social media can help drive awareness, installs, form fills, engagement – the list goes on. Make sure to stay laser-focused on the KPIs and metrics that matter most to your campaign. Don't get bogged down by reporting on additional stats that are available to you.
Before your campaign starts, make sure your team and the campaign stakeholders agree on a set of KPIs. If your campaign was meant to drive signups for your new app, then make sure the focus of your report is on signups.
It's great that you received 1,342 Facebook likes, but that doesn't map back to your KPI of driving signups. Keep it concise. Henry Green wasn't a social media marketer but he was right in saying, "The more you leave out, the more you highlight what you leave in."
Audience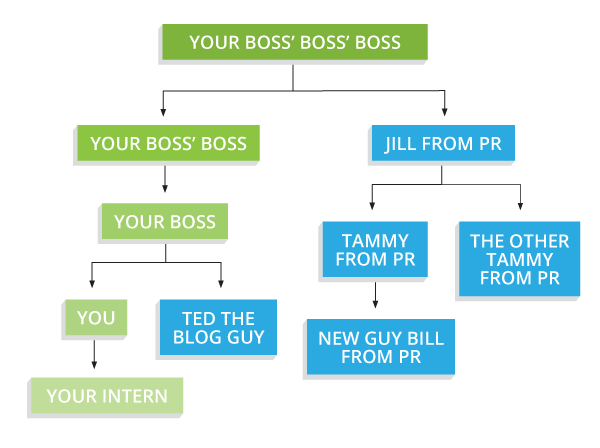 Is this report meant for your boss, your marketing team or the VPs? You might need to make multiple reports to suit different audiences, but the efforts will pay off. Focus on what's important to your audience, instead of having them skim through your slides to find what's relevant to their jobs.
If you're writing a report for your team, focus on the learnings and get into granular detail of the campaign. Chances are, some things worked well and some things not so great. Capture all of it in this report and in your retrospective analysis. Figure out how you can avoid this campaign's mistakes and repeat its successes the next time.
Also, don't hide your mistakes. This won't be your last project (hopefully), and it's better to show your bosses that your team has the capacity to learn from and improve on earlier campaigns.
Reporting to your boss' boss? The higher up you go, the more concise your report needs to be. Figure out what's important to your bosses—likely, it'll be the agreed-upon KPIs/objectives—and report on those numbers and facts. If there's a need to include information on how you got your results, put it in your report's appendix.
Story
Your report should tell a story. There's no need to come up with a complex plotline, but it should aspire to be more than a bunch of numbers pasted into a slide deck.
For example, if you're sharing site traffic generated from each social network, don't just list the numbers. Tell your audience what you learned from that information. Maybe Twitter is driving more traffic than Facebook. Make sure the team remembers that fact the next time you launch a similar campaign.
When structuring my reports, each slide should tell a story–whether it's an insight or a learning. Here are some things to keep in mind when summarizing your campaign results.
6 tips on structuring your social media campaign report:
Important stuff up front! Like a blog post, readers will drop off as they lose interest (Thanks for making it this far, by the way). Outline what your presentation will cover at the start, opening with an executive summary, and then a quick snapshot of the campaign's performance.
Not everyone will know the details of your campaign. Use the intro of your presentation to quickly review the objective, strategy, tactics and success metrics used for your campaign.
Break up your report into clear sections. Slideshow presentations allow you to control how much information you present and help guide your story.
A lot of social media metrics are relative. Make sure you compare your results to that of earlier campaigns or competitor campaigns to provide reference.
Make it easy for your boss and team. Summarize your key learnings either at the start or end of your presentation. Alternatively you could provide learnings after each section.
Too much information will overload your reader and water down your points. If people want additional information they will ask you for it or you can always attach an appendix.
The social media report is valuable to your boss but it might be even more valuable for your team's growth. You and your team hustled super hard to get this campaign completed. The report you create for your team is a great opportunity to capture all of your learnings. But don't forget, your report is not an excuse to avoid giving feedback. Don't forget to celebrate your team's accomplishments and review missteps together, to help make your next campaign a huge success.