HubSpot App for HootSuite Now Open #ClosedLoopSocial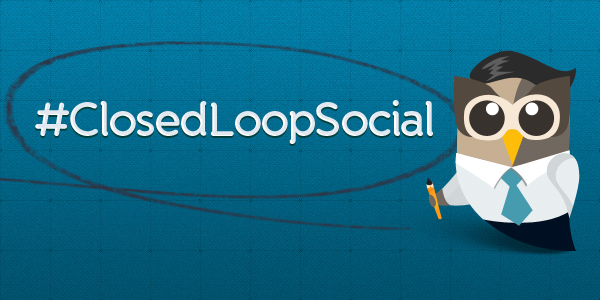 On June 6th, HootSuite released a beta of the HubSpot app for the HootSuite dashboard. With rave reviews from beta participants, we are now pleased to release the app in the HootSuite App Directory!
All customers of both HubSpot and HootSuite Pro and Enterprise can now download HubSpot's new app directly from HootSuite.

How You Can Close the Loop on Social Leads
The app automatically pulls HubSpot Lead and Keyword data into HootSuite providing an opportunity for social engagement with leads and those mentioning top performing keywords without leaving the HootSuite dashboard: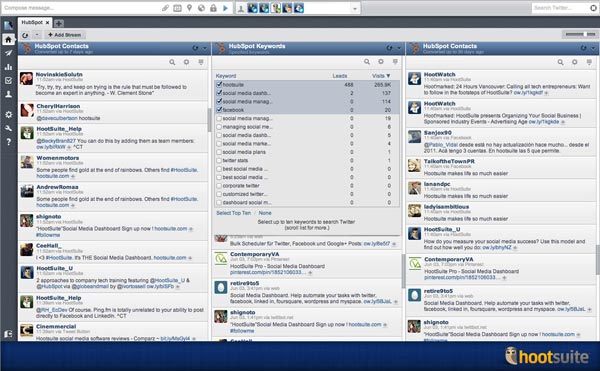 Contacts Stream
View Twitter messages from all HubSpot contacts with Twitter data
Filter to show content from Leads that converted within a designated date range
Engage with your Contacts – reply, retweet, DM, reply all, follow, add to list and more
Click avatar or username to pop up Twitter bios in dash
Keywords Stream
View a stream of Twitter messages containing your HubSpot Keywords
Filter to show messages for your top performing keywords (based on Lead conversion volume or the number of visits the keyword drove), or individually select the keywords to filter for
Engage with those mentioning your Keywords – reply, retweet, DM, reply all, follow, add to list and more
Click avatar or username to pop up Twitter bios in dash
The app is designed for social businesses using both tools: HootSuite transforms the way people think about social media, while HubSpot transforms the way people think about marketing.
Now marketing professionals can close the loop on social media, tying real-time social networking activity to lead generation-focused marketing campaigns. Try it now.
Closing the Loop and Breaking Records
The new app is one of the many joint efforts of HootSuite and HubSpot. On July 12th, HootSuite's VP of Marketing Ben Watson will join HubSpot's Dan Zarella to host the Science of Inbound Marketing. This webinar is slated to be the world's largest ever, and we invite you to attend!

All attendees will receive a special bonus for participating, and when we break the record, special prizes will be awarded to some lucky participants. Don't miss out! Register today.