StumbleUpon, reddit and More: New Apps Hit HootSuite's App Directory
By HootSuite • 1 year ago • 16 Comments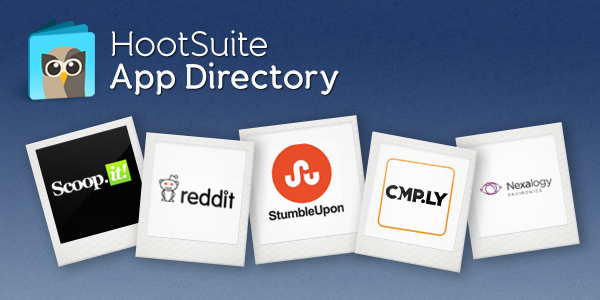 Content is definitely still king. And he's a lot bigger these days. With all the amazing information out there today, we need ways to discover the good stuff, digest it in more convenient ways and share that content. This is why HootSuite adds 5 new platforms to its App Directory that make it easier to explore, curate and share content:
To get started, log in to the HootSuite social media management system and click below:

reddit
Redditors rejoice! Social news website, reddit, joins the App Directory. The "front page of the internet" delivers news based on personal preference and what the reddit community votes up. Developed by David Jellesma, use the reddit app for HootSuite to discover and share content.

Key Features:
View a stream of the hottest content from reddit.
View subreddits you subscribe to.
Share reddit content with your social networks.
StumbleUpon