HootSuite App Directory for Content Creation: WordPress, Vimeo and More
By Jordan Behan • 1 year ago • 87 Comments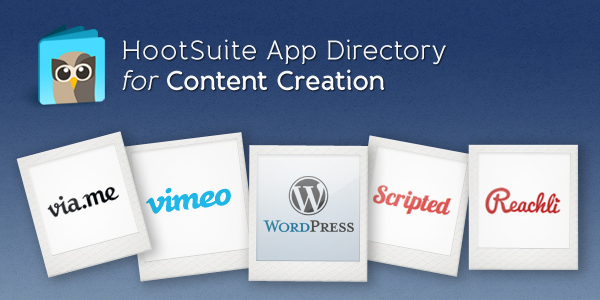 The HootSuite App Directory is a crown jewel in our social media management system, and it continues to expand its well-stocked collection of apps.
The App Directory, which recently celebrated its one-year anniversary, is adding even more apps with its 10th wave of releases, and now totals 41 apps. These latest apps include some of the most popular content creation tools on the web, with WordPress.org, Vimeo, Via.Me, Reachli and Scripted all joining the ranks.
Now Including The Most Popular Self-Hosted Blog Platform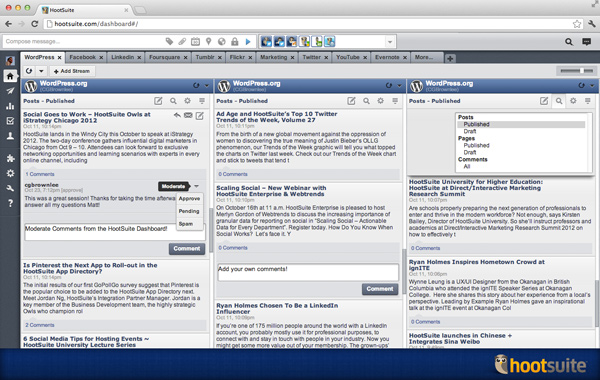 Love Video? Try Vimeo in HootSuite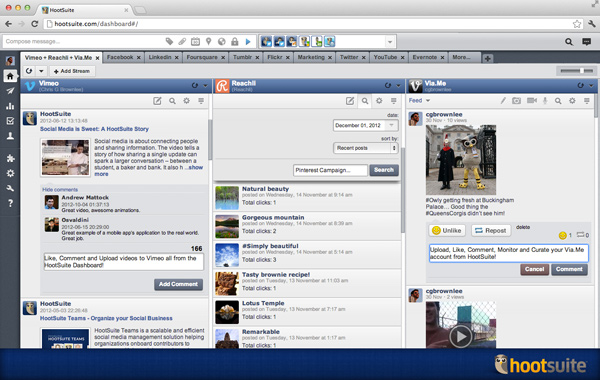 No Time to Script it? Try Scripted
Want to create a content strategy and publishing schedule but don't have the resources to create all of that fresh content? Scripted has those resources in spades.
Scripted is a scalable content creation solution for businesses. With a pool of 80,000 writers who have been vetted by area of expertise, Scripted matches businesses with writers by area of expertise and allows marketers to accept story pitches from the Scripted writer community at large.
The Scripted app for HootSuite, which they built themselves, allows you to stream all your social content jobs for easy distribution of personalized social media messaging to all your social networks. View your Scripted tweets and Facebook posts, share to your social networks, and search for content that you can filter by Facebook or Twitter.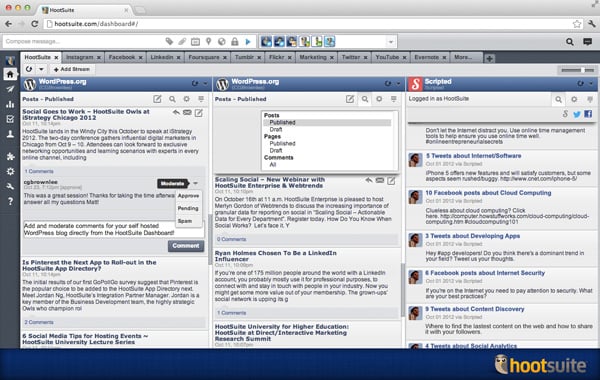 Boost Your Content Marketing with the App Directory
Now home to 41 apps, the HootSuite App Directory is truly a content marketer's playground, except that most of us aren't playing around. Want to get serious about social media management? Take a closer look at the App Directory, and start to get more value and power from your HootSuite dashboard.


Need help installing apps? Check out our App Directory Guide. Also, be sure to follow @HootSuite_Apps for the latest updates and news on the HootSuite App Directory.
Are you an organization or developer that would like to work with HootSuite? Learn how you can integrate your app using the App Directory SDK.