12 Days of Content, Day 11: Eleven Popular Apps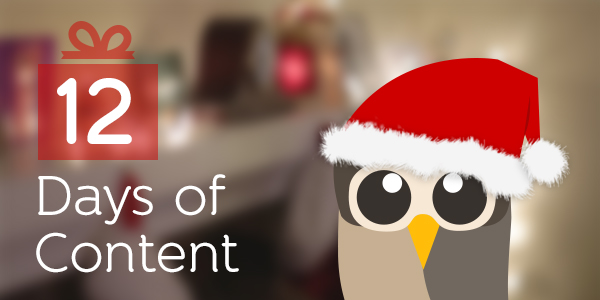 On the eleventh day of content, HootSuite shares with you…
11 Popular Apps!
2013 was a huge year for HootSuite's App Directory. In addition to surpassing the 1 million download mark, HootSuite now offers over 70 apps to our users to further enhance their social media experience. With so many new apps to choose from, we thought we'd highlight a few of our most popular ones. Here are 11 HootSuite apps introduced in the last year:
Chartbeat provides real-time web analytics to deliver the data content producers need, when they need it. The Chartbeat app in HootSuite allows you to view real-time traffic and performance of your site's content providing the ability to share high-performing content to your social networks when it matters most.
The MailChimp app in HootSuite allows you to easily share and track your email campaigns from within Hootsuite. Monitor both your email campaign performance and list growth from the HootSuite Dashboard.
SoundCloud is the leading audio platform that gives users unprecedented access to the world's largest community of music and audio creators. With the SoundCloud app for HootSuite, you can listen to your favorite artists, podcasts, radio stations, politicians, comedians, upload your own sounds, share on social and more!
The leading provider of Help Desk software is now available in HootSuite. The Zendesk app allows Customer support teams to monitor and manage their social media channels and support tickets from one location in HootSuite. Easily manage, create, edit and share tickets from one central location. Create 'twickets' from Twitter and tickets from Facebook posts, then manage them through to resolution from the Zendesk stream.
The YouTube Analytics app offers valuable insights into your videos and channels, with rich analytics data available within the HootSuite dashboard. Gain insight on a per video basis into engagement levels, trending content, content discovery methods, playbacks, countries and sources of traffic. Track channel subscriptions, demographic and geographic information, and more!
The popular Customer Relationship Management (CRM) system is now available in HootSuite. The Salesforce app provides the ability to create new Leads in Salesforce from social profile data in HootSuite, in addition to searching for and adding social data to existing Leads. Salesforce Cases are supported, providing the ability to Create Cases directory from social messages in the dash. Field selection and mapping is also supported for custom record workflow.
The popular blog publishing platform is now available in the HootSuite dash. The Blogger app allows you to monitor your Blogger pages and posts, create and edit posts, view comments, share your pages and posts to social networks in HootSuite and more.
Statigram lets you manage multiple Instagram accounts, browse your most important statistics, search for users and hashtags and monitor competitor and hashtag feeds. The Statigram app for HootSuite provides an elegant and efficient way to manage your Instagram community, browse all of your photos and those from your community, interact with your followers through likes and comments, analyze monthly summary statistics and engagement metrics and more.
App.net is an ad-free social network built to support meaningful interactions and the exchange of ideas across a network of social apps. The App.net app for HootSuite is a powerful addition to this network, allowing users to start, manage, and search for App.net conversations from the same place that they engage with all their social communities.
Get more customers walking through the door with the Foursquare for Business app for HootSuite! This new app provides the ability for merchants to take key insights from their managed venues and engage with their customers in one unified interface — monitor and engage with visitors and customers, share local updates, manage specials and more!
Nimble is a social CRM tool that helps you nurture stronger relationships in order to drive more business opportunities. The Nimble app for HootSuite allows you to view your Nimble contact details, access your most recent conversation, import new contacts into Nimble and more.
Now, ready to sing? On the eleventh day of content, HootSuite shares with you…
11 Popular Apps,
Stay tuned for the final post in our 12 days of content series!