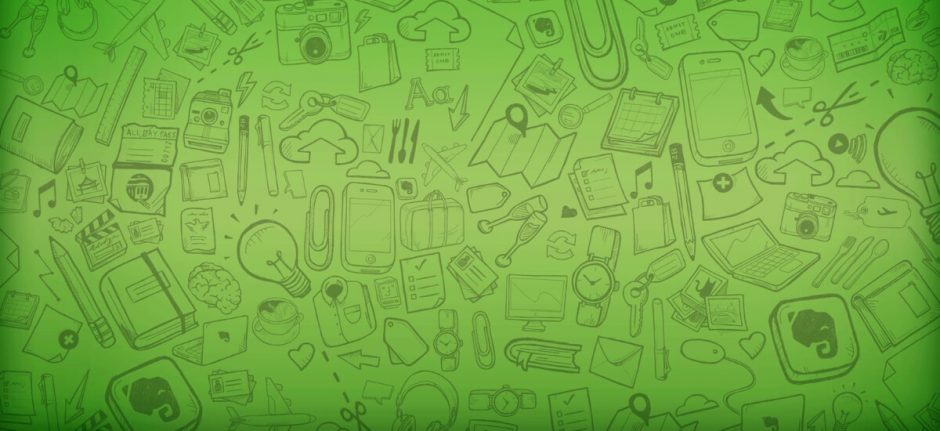 3 Things You Should Know About Organization According to Evernote
Productivity experts from Evernote—the multi-platform app that helps organize your thoughts, your notes, and your life—joined us for an engaging #HootChat about organization and social media success.
Evernote calls itself "the workspace for your life's work" and it's clear they don't take that responsibility lightly. Not only did they discuss productivity and organization, but also how both can impact your social media strategy.
These are three of the most interesting insights from their #HootChat.
Does your digital life feel like this? 6 tips to organize the clutter >> https://t.co/FQ4YB3PFpE pic.twitter.com/Tx8oZh9wnO

— evernote (@evernote) May 12, 2015
3 insights about social media organization from Evernote
1. Don't overcomplicate things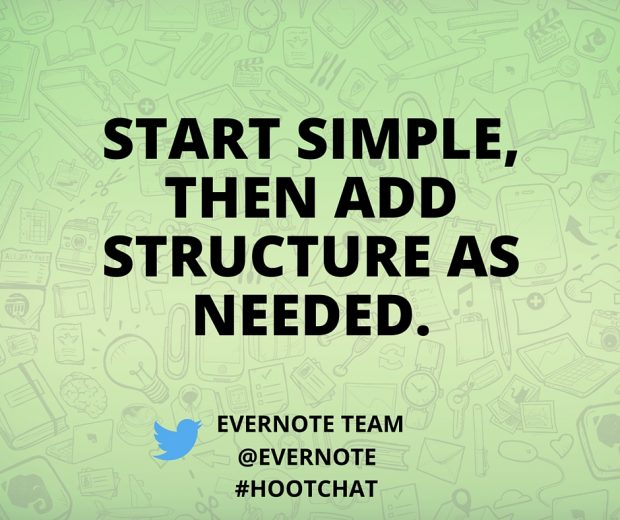 "Things move fast in social media. If you aren't organized, you won't be a pro for long," wrote the Evernote team in their Tweets. "An effective organization system should be lightweight and flexible. Start simple, then add structure as needed."
But how do you keep from over complicating things? Your best bet is to set goals and create a clear social media marketing plan. This high-level look at your marketing should cover what your organization aims to accomplish and how you plan to get there. Then, it's time to drill down to the specifics. One of the most critical components of any social media manager's plan should be a content calendar (or editorial calendar, as the case may be). Planning content ahead of time helps ensure that your content aligns with your goals and gives you the opportunity to notice potential gaps and issues that can be filled and fixed before they have the chance to become a problem.
Evernote offers several calendar templates that are perfect for planning content, with daily, weekly, monthly, and even yearly options.
A3: This is an example of what our @instagram content calendar looks like: #HootChat pic.twitter.com/9Vwpj3zQ7D

— evernote (@evernote) January 14, 2016
2. Organization is the key to quality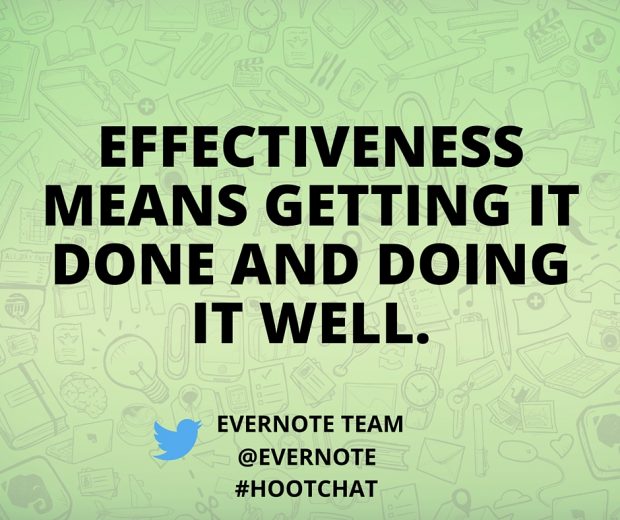 "It's not just about quotas, but quality. Effectiveness means getting it done AND doing it well," wrote the Evernote team in a series of Tweets. "Focus on the right channels. There are many platforms, but not all are right for your company, message, or users. Strong organization helps… maintain a cohesive strategy across many different social media accounts."
A critical part of any social media marketing plan is deciding what type(s) of social media are the best fit for your brand, which specific social platforms your brand should have a presence on, and what that presence should look like. To do this, it's key to look at your audience and where they spend their time. As Evernote explains, it's less important to be present everywhere and more important to choose a few key platforms and do them well.
If you've already got an existing social media presence, it may be time to conduct a social media audit and determine whether the platforms you're on make sense. You might also consider decluttering your social media by identifying key channels, creating lists, and hitting unfollow. If you're short on time, but still want to give things a refresh, check out our blog post listing 12 ways to improve your social media profiles in one hour or less.
A5: For #paperless experts, tap the knowledge of @jamietr who created this amazing Evernote workflow: #HootChat pic.twitter.com/lSZEfildyy

— evernote (@evernote) January 14, 2016
3. Make your system your own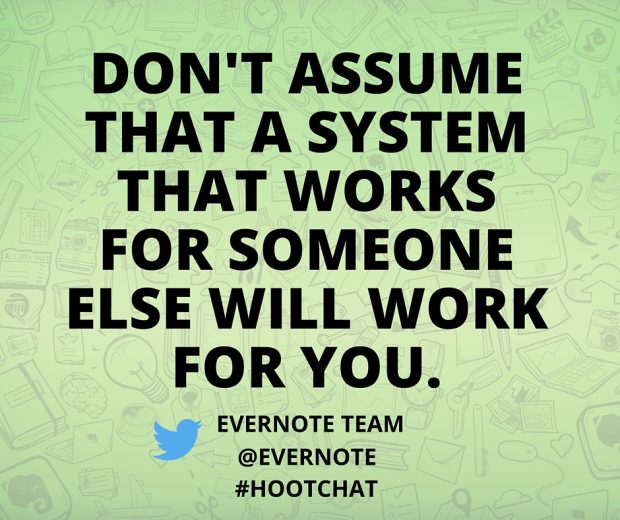 "Don't assume that a system that works for someone else will work for you," wrote the Evernote team in a Tweet. "Mix and match ideas to find your comfort zone."
While it's important to have an effective organization system, it's even more important to have one that works for you. The best organization system in the world is no good if you don't actually use it. So make sure you come up with a system that meets your needs and that you feel comfortable with.
Evernote has a variety of features and tools that can help with this. Evernote's content clipper tool is great for saving content that you'd like to have a better look at later on. If productivity's your goal, then Evernote checklists and reminders—which give you the ability to sort tasks by day, add note links to include more context, and set reminder notifications right from your project list—might be a good fit. Or you can use IFTTT to connect Evernote to Twitter and save your favorite Tweets directly to an Evernote notebook. You can also check out the Evernote for Hootsuite add-on in the Hootsuite App Directory.
Add momentum to all tomorrow's tasks, tonight. Embrace the power of checklists. | http://t.co/zYSQBMIY8n pic.twitter.com/hxz54h8lyL

— evernote (@evernote) February 17, 2015
Organize your social media by scheduling updates. Sign up for Hootsuite today!