Five iOS7 Social Media Apps You Should Download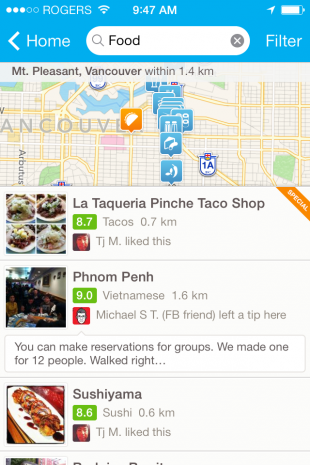 With many popular apps bringing some significant changes in response to the release of iOS7, odds are your iPhone experience will be very different tomorrow than it was today. To ease the transition, we thought we'd take a look at the social media tools that have been revamped and redesigned. Here are five iOS7 social media apps you're going to want to update:
Going somehwere? Why not check in with the prettiest geo-based app in the business. When it comes to Foursquare's iOS7 redesign, the overhaul was mostly a visual one. The app got the flatter feel that has become the m.o. of iOS7. The change isn't drastic, but in the words of Foursquare itself, they've "fancied" it up a little.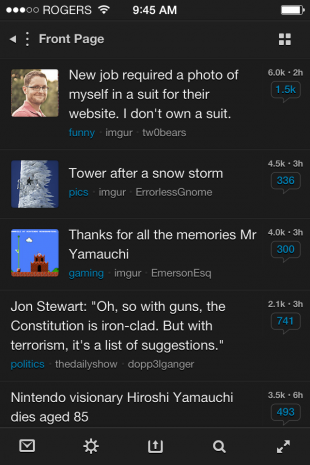 In case you were still reluctant to enter the reddit fray, this may change your mind. The most popular reddit client app, alienblue, has undergone a significant makeover for iOS7. To be honest, the app is a heck of a lot prettier than the notoriously simple reddit website thanks to a grey or black background (your choice) with clearer fonts and icons. The redesigned app also has a new menu bar at the bottom for easy access to settings, search, messages and more. In the comments section, image links are now presented with thumbnails to help you choose whether or not they're worth opening. These simple changes have had a big effect on its usability.
Flipboard's redesign focused less on design (it looks pretty similar to the old version) and more on adding features you'll use. First of all, the app should be faster than before. It now uses background content loading, meaning information is loading behind the scenes so that it's ready when you need it. They've also added a "parallax effect" for magazine covers, which in layman's terms means that if you're looking at a cover in full screen and your tilt your phone, the cover will turn with it. They've also added more reporting features (for those pesky trolls) and the app is now available in Russian.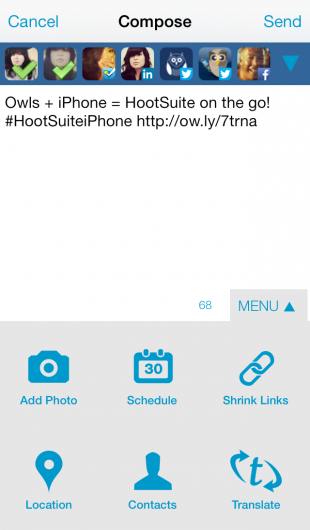 What can we say, we're proud of our newly redesigned iOS7 app. The new app features a completely revamped look to match the feel of iOS 7, and a focus on content to help you better manage social on the go. "Content is king. We kept that in mind while redesigning our app," explains Helen Park, HootSuite's Mobile Product Designer. "The amount of content our users access through our app is quite remarkable, from monitoring multiple streams of Tweets and messages to composing and scheduling messages to multiple social networks. We want to focus on the content without unnecessary noise and distractions." Learn more about the app here.
While we still think the HootSuite app will help you level up your Facebook presence, we're not afraid to give credit where credit is due. The Facebook app has been redesigned for iOS7 and it makes navigating through the social network significantly easier. The left-hand menu that many became accustomed to is gone, replaced by a menu bar at the bottom of the screen. The new bar simplifies the process of switching between your news feed, messages, notifications and other choices which are all available by sliding the menu bar to the side.. It's quick and pretty, and makes things easier. Isn't that what a redesign should be?
Did we miss any great iOS7 social media apps? Let us know in the comments.