Apps World in London Panel: The Impact of Mobile Apps on Social Media
Apps World is a two-day event taking place in London. It starts today, and our HootSuite Director of Sales in Europe will be on a panel to discuss the impact of mobile apps on social media.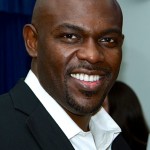 The panel, which is entitled Social Mobile – Exploring the Impact of Mobile Apps on Social Media, will explore the way that mobile apps (not just any app on a smart phone, but ones that are equipped with geo location data) have changed the social media landscape. Ian Robin, Director if Sales EMEA for HootSuite, will be there to represent us on the panel, and he knows exactly what he wants to address: "I want to talk about the importance of mobile social in defining the 'where?' in social media," says Robin. "Any piece of social content has a 'what happened,' a 'who did it' and a 'when it happened' in the permalink. I'd like to explore the 'where' in the equation; the GPS tagging, locations stamps, etc."
Like any good panelist, Robin also looks forward to hearing his co-presenters answer such questions as: How are mobile apps impacting the social space? How is user behavior changing as a result of social media apps, and how should marketers and community managers be adapting their approaches to the new environment?
About Apps World in London
Now in its 3rd year, Apps World has grown to be one of the leading global multi-platform events in the mobile industry. This year's Earls Court 2 event is set to be the biggest yet with over 5000 developers, mobile marketers, mobile operators, device manufacturers, platform owners and industry professionals expected for two days of high level insight and discussion. With 10 targeted workshop tracks, speed meeting, one-to-one meetings, parties, and awards the event will be tackling a spectrum of issues across the app ecosystem.
About Ian Robin, HootSuite Director of Sales EMEA
Ian Robin is an accomplished Sales and Business Development Director, with over 20 years experience of management and strategy, channel development, and international sales. Robin started the Skype Business Division, joining Skype as a Director in May 2008. It was Robin who outlined the strategy, recruited the team, built partnerships and successfully launched that $50 million enterprise. He was also a key player in two acquisitions, the last of which was an $8B sale to Microsoft in November 2011.
Robin knows what it takes to win and retain large volumes of customers, having spent many years in telesales, field sales and sales management within the IT equipment and services sector.
The panel stakes place Oct 3 at 4:30 PM at Earls Court 2, Warwick Road, London, as part of  @Apps_World. Follow the hashtag #AppsWorld.