'Appy Anniversary ~ The App Directory Grows With Your Support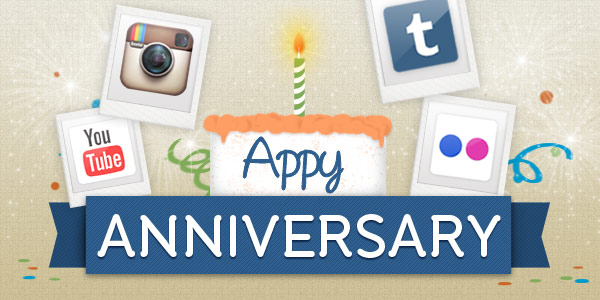 The HootSuite App Directory is now one year old, and it continues to grow as it expands as a platform. The App Directory launched on November 9th, 2011 with four apps: YouTube, Tumblr, Flickr, and Get Satisfaction. Since then, it has grown to 36 apps including: Instagram, Yammer, Evernote, MailChimp, HubSpot, Trendspottr, StumbleUpon, SlideShare, reddit, and more.
Sign in and click below to view our growing list of apps:

Celebrate with us by visiting the App Directory and adding a few of your favorites.
App-y About Apps
More than 400,000 apps have been installed by HootSuite users since the App Directory's launch – and there's no sign of this slowing down. Many more apps are in development, some of which we'll be releasing in the coming weeks including some much anticipated apps requested by many of our users. Stay tuned to find out more!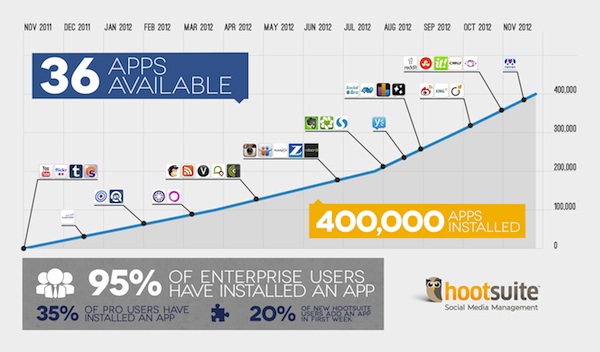 Bring on Your Feedback!
We take feedback seriously at HootSuite. User feedback plays an important role in shaping our platform roadmap, prioritizing many of the apps we release to the App Directory, and collaborating with developers as they build tools and applications that meet the unique requirements and challenges HootSuite users face.
What apps and features would you like to see added to the HootSuite App Directory?
Calling All Developers – App-ly Now!
Are you a developer interesting in building apps for HootSuite? Getting started developing on the HootSuite Platform is easy. Apply here to become a developer and follow @HootSuite_Apps for all the latest platform updates.