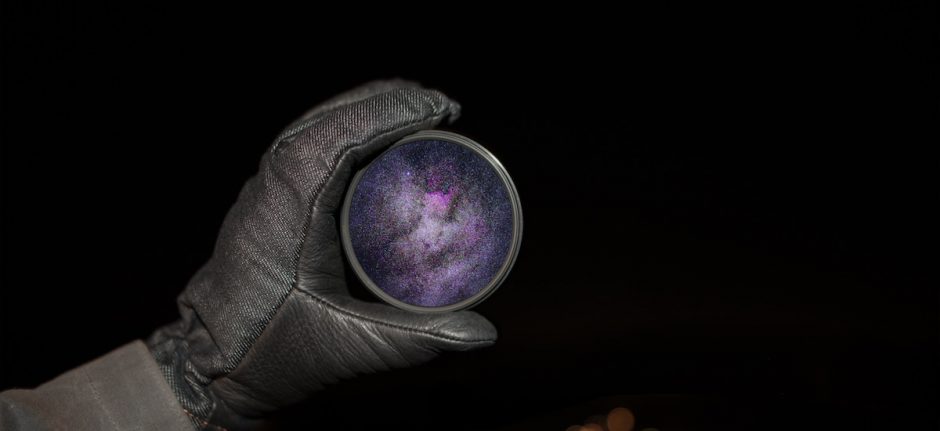 11 Social Media Apps You Should Be Using in 2018
If your 2018 social media goals have anything to do with saving time, being more productive, or improving the ROI of your marketing efforts, then the following social media apps are here to help.
Continue reading to discover:
The most useful tools for keeping up with all the latest social media trends
The best social media apps that will help you save time—and money
Easy-to-use apps that will give your visuals a professional touch
11 of the best social media apps for marketers
Bonus: Download our free guide that shows you how to 10X your social media performance and beat your competitors. Includes the tools, tricks, and daily routines used by three world-class social media experts.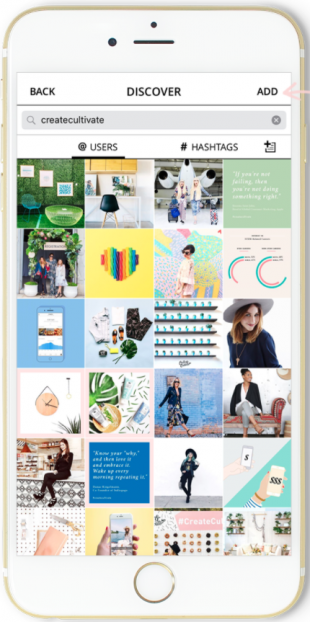 For busy social media marketers, it's easy to get caught up in the details and forget about the big picture. Nowhere is this more true than your Instagram feed.
While you might be sharing great individual posts, if these aren't supporting your overall brand voice and building a consistent Instagram aesthetic, they could be hurting your long-term results.
The Planoly app, which is recommended by Hootsuite's social marketing team lead Amanda Wood, is the first visual planner for Instagram. The app lets you see how your individual posts will look as a grid before you post, in addition to providing data and engagement rates for each post.
Between all the scrolling, editing, posting, and scheduling, it's a miracle any social media manager stays under their monthly cell-phone data allowance.
Google's Datally app is here to help. The mobile data manager helps users monitor, save, and gain control of their data usage through tracking.
The Data Saver feature alone can reduce mobile data usage by over 30 percent. Other features, such as the Wi-Fi finder and data usage metrics, work together to save money for those who rely on their phones more than the average user.
Forty-six percent of respondents in Hootsuite's 2018 social media trends survey said they're already creating and sharing social video, with another 26 percent planning to over the next year. If you're looking for a way to easily create professional-looking videos, Adobe Premiere Clip is a must-download app.
The free video app gives you advanced (but easy-to-use) features including editing capabilities, soundtrack support, and custom lighting and aesthetic options.
"Adobe Premiere Clip is the industry standard for mobile video production and what I personally use on a daily basis," says Hootsuite's resident video expert Liam McLeod.
Security and privacy are two areas social media marketers can't cut corners with. Whether you're discussing clients or confidential business information, you want to ensure your messages are protected.
The Signal instant messaging app uses an advanced, end-to-end encryption protocol that provides privacy for all content sent on the network, offering unbeatable peace of mind.
Don't trust us? Information privacy expert and former CIA agent Edward Snowden is a daily user.
According to Altimeter's social media employee advocacy research, 21 percent of consumers report "liking" employee posts —a far higher engagement rate than the average social ad.
Your customers want to talk to a person, not a brand. With Hootsuite Amplify, you can easily find and share news, articles, and other engaging content about your brand across your social networks.

Bonus: Download our free guide that shows you how to 10X your social media performance and beat your competitors. Includes the tools, tricks, and daily routines used by three world-class social media experts.
Get the free guide right now!
For more on how to create an effective employee advocacy plan, read our post
Employee Advocacy on Social Media: How to Make It Work for Your Business
.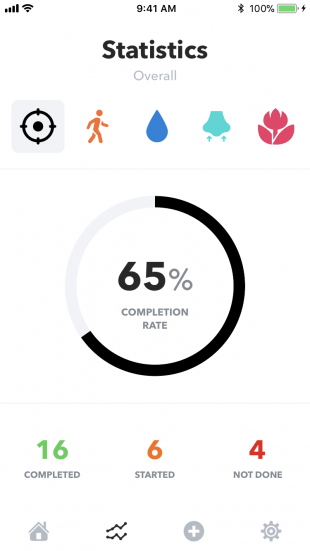 With every new year—or new week—comes the opportunity to set new goals. Habit Minder makes sure you stay on top of these good intentions by sending you reminders to drink water, walk, breathe deeply, or any other task you choose.
With Habit Minder you can track your progress and analyze detailed statistics for each of your goals. For stressed-out social media marketers, these little nudges and micro-goals can make all the difference between a forgotten intention and a completed accomplishment.
When you're rushing to get an Instagram post up, the last thing you have time for is coming up with a witty caption.
The Sprinkles app is a camera tool that automatically detects the subjects of your photos and suggests appropriate captions. Sprinkles also includes face-detection technology so you can apply Smart Stickers (masks and filters) to your images.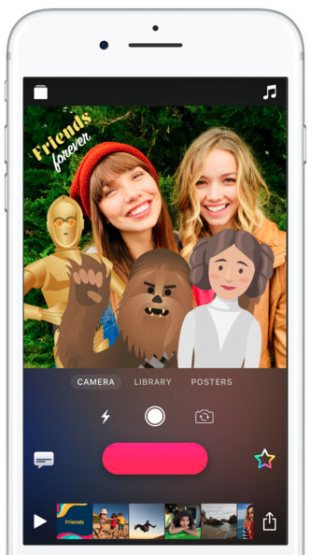 Apple's Clips lets users create and share short videos complete with special effects, text, graphics, and more.
One of the more interesting features of Clips is Live Titles, which let you create animated captions simply by talking as you record.
Clips also uses a specialized facial recognition technology thanks to Apple's Machine Learning technology. It compare faces of those in your video to those in your device's picture library. Not only that, but Clips will find these individuals in your address book and let you share the video with them in one click.
For social media marketers that are always on the go, it can be hard to keep up with world events and news. The Swiipe News app helps solve this problem.
Designed for a world that loves swiping, the tool lets you easily swipe through stories and headlines without having to scroll through endless, full-length articles.
Choose from over 250 trusted news sources for a customized feed full of the news that matters most to you—or your audience.
As we highlighted in our 2018 social media trends report, Facebook went from 33,000 bots in 2016 to over 100,000 in 2017—a 200 percent increase.
And this movement shows no sign of slowing down.
While not technically a mobile app, Botletter is a tool that lets users send newsletters to customers over Facebook Messenger. Customers can subscribe to company's newsletters directly through Facebook Messenger, meaning brands can reach their audience where they are most active.
Along with taking the time to schedule engaging content, social media marketers need to schedule time for mental health and wellness.
Traditional meditation apps can take some commitment—a quiet room and at least five minutes to close your eyes and think of nothing—but MindFi knows busy individuals don't often have that luxury.
Use the app to incorporate meditation into your busy schedule without interrupting your lifestyle. The three-minute long meditation sessions can be done with your eyes open, and while you work, eat, or do other tasks.
MindFi also features a 'Deep Work' option aimed to help users focus and prevent distractions for 25 minutes at a time. With MindFi, users report increased focus, attention spans, and productivity. This is one meditation app busy social media marketers can make the time for.
The right tools can make all the difference for social media marketers. Whether you need help with your visual content, incorporating 2018 social media trends into your strategy, or making the time to do it all, the above apps will help you build the most engaging content for your customers.
Increase your productivity with the Hootsuite mobile app. The easy-to-use social media app allows you to schedule, publish, and monitor conversations from anywhere.