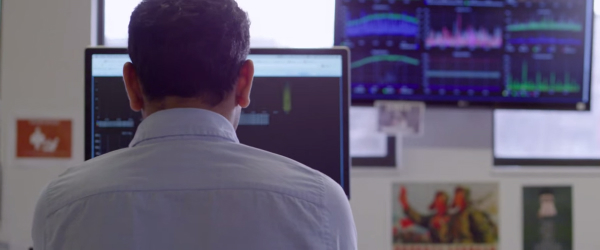 Why You Should Consider Building An App For The Hootsuite App Directory
Building an app for the Hootsuite App Directory can give you exposure to a massive and highly engaged audience, present you with new marketing opportunities, and allow you to tap into the power of social.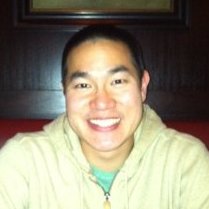 But don't just take our word for it—hear from the people who have actually done it. We interviewed Jack Yu, the co-founder of Reputology, which is a review monitoring and management platform for brick and mortar businesses. Here's what he had to say about their experience developing an app for the Hootsuite dashboard.
Why did you decide to build an app in the Hootsuite dashboard?
I have to admit that our early customers actually led us to Hootsuite. This was back in 2013. We've just always been really lucky to have vocal and encouraging customers. They used to say stuff like Reputology was the "Hootsuite for Reviews" (which is a pretty awesome compliment!) And whenever someone would ask us about recommendations for monitoring social media, we'd refer them to Hootsuite anyways. So integrating into Hootsuite was like putting one and one together.
What was the experience like building an app and working with Hootsuite?
Easy. The API is easy to understand, and the platform is easy to develop on. And the approval process makes sure the integrity of the Hootsuite UX is preserved without being onerous. To the credit of your product folks, you guys have done a great job integrating apps into the main application in a way that it doesn't feel like it's an obvious third party. Even though you guys are one of tech's "unicorns" now, your support team still has a fast response time and personal touch that has (and continues) to impress us.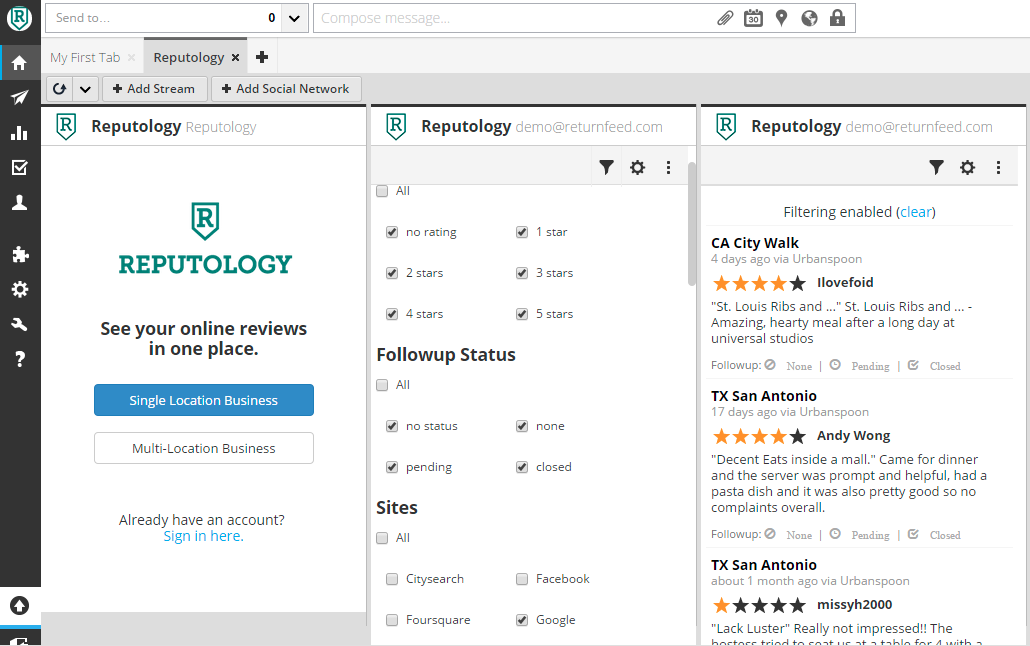 Did you run into any challenges? How did you overcome them?
The biggest challenge we face is the speed at which the Hootsuite developer platform is evolving because new bugs do get introduced from time to time. But the Hootsuite team has been pretty fast about getting those fixed.
Have you built integrations into other platforms? How did the experience compare?
Yes, we've got an integration with Salesforce. But the entire process with Hootsuite was much better: the API and integration points were much cleaner, the documentation was clearer, and the approval process was more streamlined.
What was your app launch experience like? Did you see much initial success?
From the start, we really believed that integrating Reputology into Hootsuite would be a big deal. So we invested a lot of time and effort reaching out to bloggers and journalists in social media and the local marketing space to get as much PR and marketing juice we could from the launch. It paid off. We saw a large step up in incoming leads, and some of our largest deals to date were a direct result of the integration.
How has an integration with Hootsuite helped your business?
Integrating into Hootsuite has been one of the best business decisions we've ever made at Reputology. It's made our customers lives much easier because they can now track their social mentions alongside their online reviews from one place rather than hop around between multiple dashboards. On top of that, it's been an effective marketing channel, getting Reputology in front of warm and qualified leads.
You can check out the Reputology app here.
Ready to start building your own app for Hootsuite? Apply for developer access today and let's get going.