New Enterprise Webinar: Caesars Tracks Social ROI with HootSuite & Adobe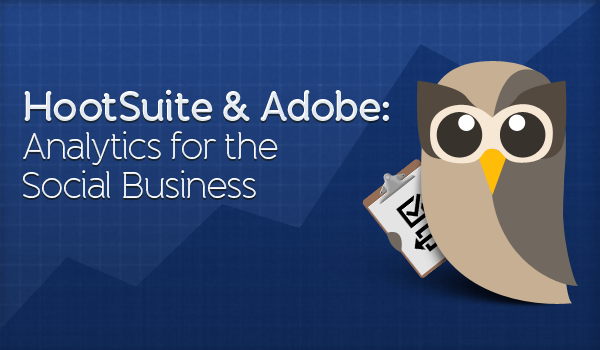 How do you know your social media efforts are successful? Who, at your organization, needs to be assured that your efforts are profitable?
Eric Petersen and Chris Kahle of Caesars Entertainment Inc. join HootSuite VP of Business Development, Greg Gunn, in sharing the benefits of actionable data and real ROI from HootSuite.

In this webinar you'll learn how this integration provides information on:
Message Efficacy: How many on-site conversions were driven from this specific message/post/Tweet?
Employee ROI: Which one of my employees is driving the most revenue from social?
Social Account Success: Month-over-month, which Twitter handle drives the highest amount of qualified traffic?
Social Network Value: For my organization, which social media platform provides me with the greatest ROI per post?
Optimal Time of Day: Which time of day is most effective to drive traffic? When is my audience on social and responding to my engagement efforts?
Caesars Uses HootSuite to Track their Campaign's Social ROI
Eric Petersen and Chris Kahle speak about how the integration with SiteCatalyst, and HootSuite's ability to manage multiple social channels, positively impacted Caesars' Total Escape Campaign. Their goal was to increase social engagement as well as drive traffic to their Total Rewards program. Through the use of the SiteCatalyst integration with HootSuite Caesars was able to track real, actionable data on message efficacy, and as a result, were able to effectively measure their actual revenue from the campaign. The reporting also showed best practices for conversion – what an optimal tweet looked like and how this social message could drive engagement.
Using HootSuite and SiteCatalyst, Caesars was able to save a significant amount of time and money, as well as gain valuable insight on their social media publishing efforts.
Optimize your organization's social performance by using the new Adobe SiteCatalyst integration with HootSuite. Watch the webinar, or speak directly to a representative at HootSuite to learn more.