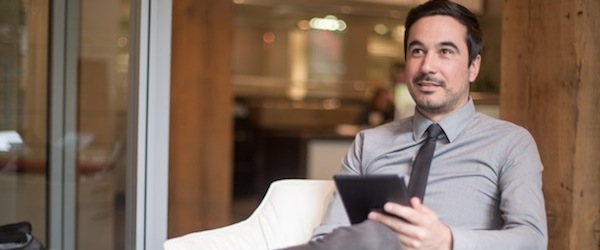 Boost Business by Choosing the Best Social Relationship Platform For You
Organizations who are taking advantage of social relationship platforms and technologies are increasing their revenue, saving time and money, and becoming more agile as a business. Interested in learning how?
To learn more about the entire social media ecosystem, enroll in the Newhouse-Hootsuite Advanced Social Media Strategy Certificate.
It takes strategic planning and support to become a social business that can realize these benefits, and a critical first step is choosing the right social relationship platform for your organization. Because the social enterprise space is constantly in flux (like social media), it can be somewhat of a daunting task to know which social relationship platform is right for you and your organization. From understanding what your organization needs to being aware of what your social media presence is like, there is a lot to consider.
Here are some important factors to consider when determining an enterprise social media solution:
How will social media and social business be integrated into the strategic planning process and overall organizational strategy?
Will it be integrated throughout the organization and within multiple departments?
Will it be a standalone product integrated into a single department?
What are the functions you are looking for? Information sharing, task management, web metrics, analytics?
Are you looking for solutions that are customizable and integrating with existing systems, or connecting to other systems?
While you are considering the above, we have outlined 7 steps to help you choose the best social relationship platform.
7 steps to help you choose the best possible solution:
Consider the overall goals and objectives of your enterprise when choosing a social relationship platform.
Get buy-in from multiple levels in your organization, from top to bottom. Find out what people are already using and what products and services they're looking to integrate into the organization.
Partner with all your shareholders when approaching a social relationship platform. This includes the IT department as well as various service departments like Sales, Marketing, and PR, all of whom will be included as the end user.
Do market research. Find out what products are already out there and what consumers are saying about them.
Provide education and training for these tools. You can't expect success with a tool until you fully understand the industry at large. Make sure your employees understand the ins and outs of the product you are implementing, as well as an overall understanding of social media.
Have reasonable expectations.Becoming a successful social business takes time, especially in the implementation step. As long as you have listened to the needs of your organization, your employees will be excited to use a tool that helps them with their job.
Consider your existing infrastructure. You don't need to reinvent the wheel, but you can improve on what you already have established.
For a deeper dive into what social relationship platform is best for your organization, enroll in the Advanced Social Media Strategy (ASMS) certification program, developed and delivered by Hootsuite and Syracuse University's Newhouse School. Dive into the entire social media ecosystem at a strategic level with Social Media Professor Dr. William J Ward.
This blog post is the fourth in a series about the Newhouse-Hootsuite Advanced Social Media Strategy (ASMS) certificate. Each post will give the reader tips about improving your social media strategy as well as provide insights into the ASMS certification program.