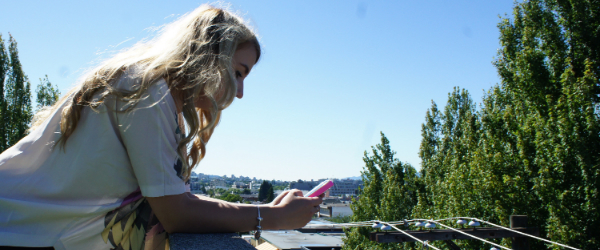 Don't Leave the Office This Summer Without These 7 Mobile Work Apps
Summer weather can do terrible things to our productivity levels. Whether it's a vacation, a long weekend, or just an extra sunny day, there can be a myriad of reasons to take your work from the office desk to your mobile device.
With smartphone screens as big as six inches, battery life that lasts longer than ever, and a whole ecosystem of apps and services to keep you connected, there hasn't been a better time to work mobile. To keep you productive wherever you choose to spend your sunny summer days, here are six essential mobile work apps that will help you stay connected.
1. Collaborate: Trello
Not everyone can be away from the office at once, and Trello helps you keep tabs on your team projects no matter where your teammates may be. The app allows users to manage projects on several levels, by dividing the work into boards (projects), lists (lists of tasks), and cards (individual tasks). With Trello, you can assign tasks and organize projects in various stages of completion with simple drag-and-drop actions. You can also create brainstorm sessions in order to get that creativity ball rolling. And nothing beats putting a checkmark in the box in a to-do list when a task is completed—especially when you can do it from a sunny spot.
 
They say elephants never forget. That's why Evernote's icon depicts an elephant—the app acts as an online junk drawer and doesn't let you forget things, storing anything from a handwritten note with a late-night idea to an interesting online article you want to read later. It's also compatible with virtually any file format, so you can share photos you just took, or audio recordings from a meeting. Evernote also allows you to share files with your colleagues, in case that vacation inspiration proves to be especially fruitful.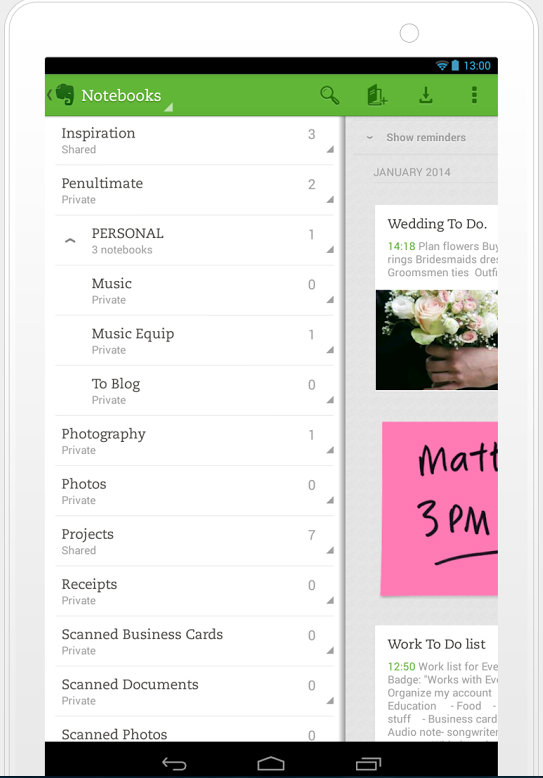 So now that the work has been assigned, you need something more than a note-taking smartphone app to create and edit shareable documents; and there is nothing more annoying than waiting to get to a computer to make that one small but crucial change. Enter Google Docs, a well-known Google tool, but an often-undervalued mobile app. In fact, it's one of the few document applications that enables you to properly edit work on your smartphone. You can create and share documents with your team, add changes and comments, and track edits made by others.
This cloud storage app is rumoured to have been created to eliminate the need for a USB drive, and it lives up to its function: users can upload text, photo, and video files to their folders, and later access them anywhere, as the files are synced across all platforms with an installed Dropbox client. The mobile version of the app alphabetizes and sorts your content by upload date for easier access. And if you need to load files offline or in airplane mode (which is likely on vacation) Dropbox allows you to select those files as favorites.
Tired of searching your email for the address of a contact you need to get in touch with, like, five minutes ago? Don't want to get distracted with cat pics on your news feed when looking up a work contact on Facebook? Brewster solves all those problems (and then some) by storing contacts from all your services—social networks, mailboxes, and phone books—in a single place. It keeps your contact list up-to-date by syncing up every time you add a new name in any of the accounts connected to it.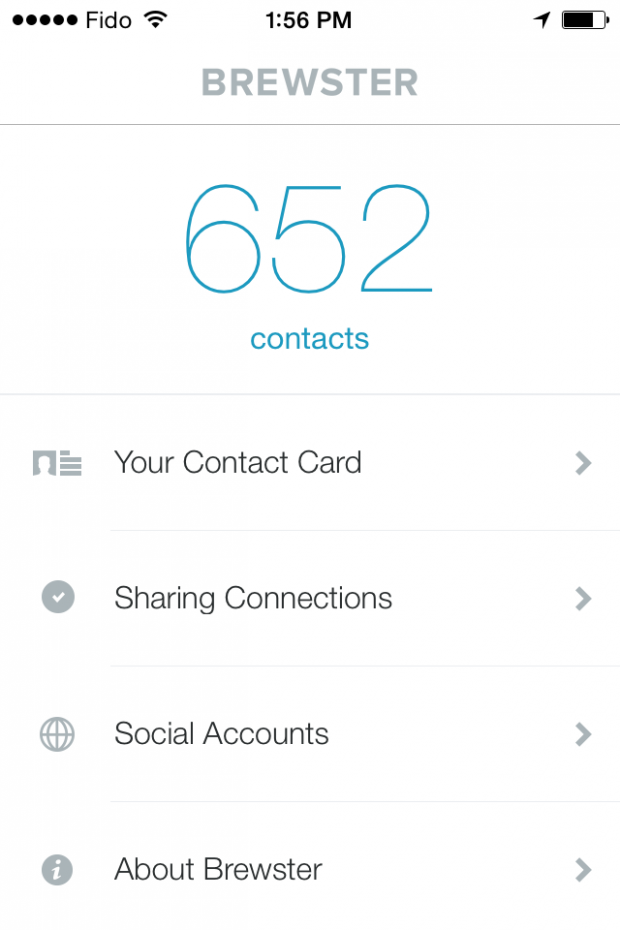 Even with the most tech-savvy and connected colleagues, sometimes a verbal discussion is still the most efficient way to convey a message or brainstorm a new idea. UberConference removes many of the traditional conference call pains by linking up callers using their social media profiles, and indicating who's speaking by highlighting their icon during the call. It also saves you time by automatically notifying all the callers you select from your contacts. Finally, this mobile work app allows you to record the call in an MP3 format, so you can listen back later for anything you may have missed—in case that beach sunset was particularly breathtaking.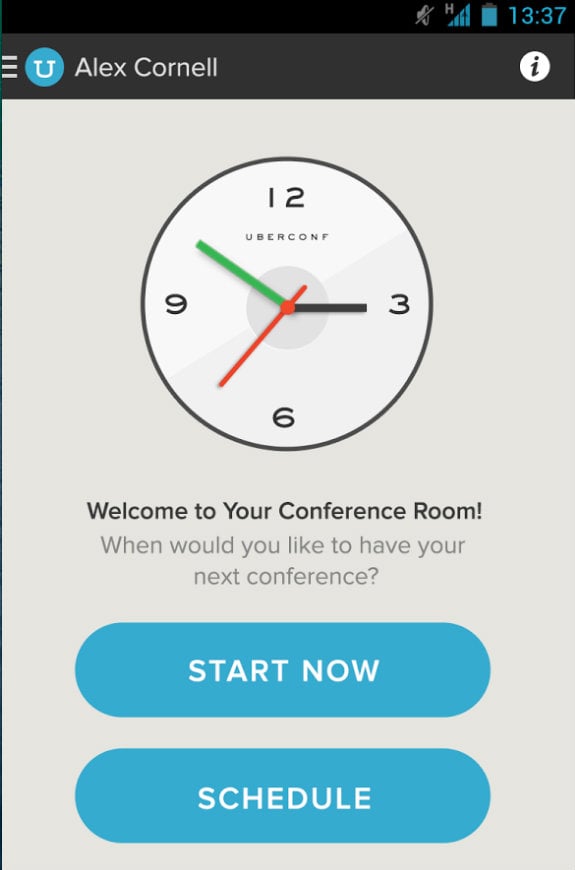 All the apps we've mentioned so far help you work from your mobile device, but it's important not to miss the point of being away from the office and get some well-deserved R&R. And while you're relaxing, let If This Then That do the work for you. IFTTT's beauty is in its simplicity: you create a recipe where "this" is the trigger word that leads to a "that" action. Save hours of organizing and use this mobile work app to automatically upload UberConference audio files to Dropbox, archive emails to Evernote, or add new contacts to Brewster.
BONUS: Hootsuite
It's also important to stay on top of your social media while on vacation, but even this can easily be done in advance. For example, Hootsuite users can select and schedule content using the new Suggested Content feature on their dashboard, or let the Autoschedule feature select the best publishing times for their content to reach the biggest audience.
Download the Hootsuite mobile app from the Android Play or Apple iTunes stores today!
This is an updated version of this article Hootsuite CEO Ryan Holmes wrote for Fast Company in winter of 2013.