HootSuite Welcomes a New Wave of Tools to the HootSuite App Directory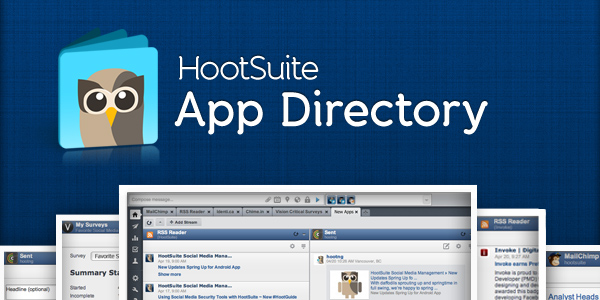 The HootSuite App Directory continues to grow with the addition of 5 new tools available immediately to all HootSuite's Free, Pro and Enterprise users (nearly 4 million strong)! We'd like to offer a gracious welcome to MailChimp, Chime.in, Identi.ca, Vision Critical Surveys, and a new RSS Reader to the social content platform.
Since its initial release in November 2011, the HootSuite App Directory has steadily grown with a plethora of new tools, extensions and applications which already include Digg, TrendSpottr, InboxQ, Constant Contact, Get Satisfaction, YouTube, Tumblr, Flickr and Orkut.
Fresh Crop of Apps
Installing these apps is easy. Simply access "Tools" from the launch bar on the left-hand side of the dashboard and select "App Directory". All available apps will be listed in the "Featured Apps" section. Click the "Install" button for the app of your choice. You will then be prompted to add streams.
Or, simply click the logos to the left of each app description below. After clicking, the dashboard will open along with the selected app. Click "Install", add your streams and you're ready to go.

Learn how these apps can help you engage with communities, manage email campaigns, perform surveys, view RSS feeds and more.
MailChimp
MailChimp provides an easy way for users to send email newsletters, manage subscriber lists, and track campaign performance. The MailChimp app for HootSuite allows you to view and search for recent campaigns, share these campaigns to your social networks, view campaign results and more.
MailChimp Head of Integrations and Partnerships, Amy Ellis, on the integration:
While we offer social capabilities and tracking inside our own application we know that the most important thing for small businesses is convenience. So many small businesses use HootSuite to manage and measure their brand's presence on Twitter, Facebook, Linkedin and more. We're excited that this integration will also allow them to manage the sharing of their email campaigns across those networks as well.

Vision Critical Surveys
Vision Critical Surveys lets you easily design and send surveys to get quick and actionable data to support your business decisions. The Vision Critical Surveys app for HootSuite allows you to easily share surveys with your social networks, monitor results in real-time and more.
Chime.in
Chime.in is a social interest network that enables publishers to join and build dynamic communities around brand topics and products. The Chime.in app for HootSuite allows users to schedule and send chimes, view comments and comment on chimes, preview photos and video, and more.

RSS Reader
Developed by David Dmytryshyn, The RSS Reader app provides a quick and easy way to view RSS feeds in the HootSuite dash. Simply add your feeds and get a stream of organized stories and articles that you can not only preview, but share to your social networks.
Identi.ca
Identi.ca is the best-known social network developed on the Open Source microblogging software StatusNet. Developed by Mahesh Asolkar, the Identi.ca app for HootSuite allows you to post status updates, monitor timelines and messages, track your replies, view conversations and more.

HootSuite CEO, Ryan Holmes, on the HootSuite App Directory:
Businesses today are social. Success depends on connecting with customers instantly across multiple social media channels and networks. The growth of our App Directory gives clients an impressive arsenal of tools to do this, all in a single place. Our goal, as we close in on six million users by end of year, is to continue aggressively integrating leading apps, turning our dashboard into the mother of all SaaS resources for the social business.
 So 'Appy Together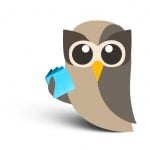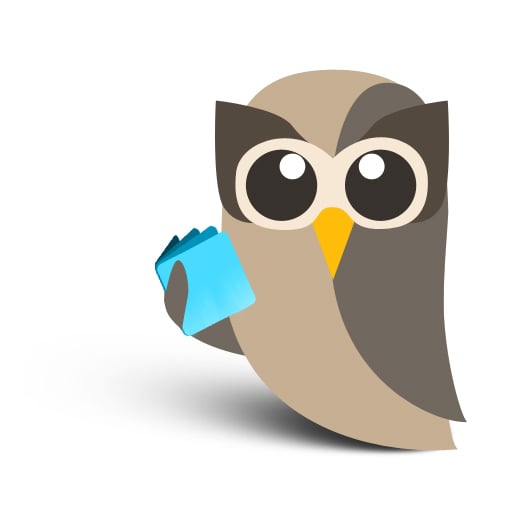 Your feedback plays a big role in shaping the App Directory roadmap. Let us know what you would like to see next by suggesting apps, networks, and integrations on our App Directory Feedback Forum.
For the latest App Directory updates and tips, follow @HootSuite_Apps.
Are you a developer or organization looking to work with HootSuite? Learn how you can integrate your app using HootSuite's Engagement API and App Directory SDK.