Global Event Management with HootSuite ~ Behind the Scenes with TEDxSydney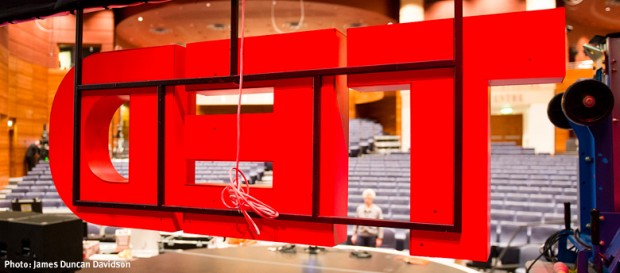 One of the world's most influential new media brands, TED and its offshoot TEDx program, consists of a global movement of independently organized events. TED's mission is to propagate 'Ideas Worth Spreading'; to inform and inspire the globe. Along with Amsterdam, Berlin, Sao Paulo and Tokyo, TEDxSydney is one of the top 5 TED flagship events in the world, out of thousands. TEDxSydney aims to make Asia Pacific a leading platform for the creation of great ideas, storytelling and actionable innovation, while fostering a deep sense of community.
On May 4th 2013, TEDxSydney took place, drawing a live global audience of more than 35,000.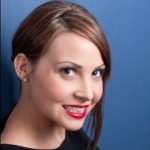 As one of the first events to implement a large-scale satellite event program, thousands of additional listeners and viewers tuned in via satellite and Australia's ABC broadcast. Event speakers and performers consisted of 28 Australians, all globally recognized in their field. Some of the most popular talks for the day were by blind professor Ron McCallum, Jennifer Robinson (Julian Assange's lawyer) and Damien Mander, whose talk went viral on YouTube.
Media and social media communications for TEDxSydney are managed and monitored by Australian communications agency, Launch Management Group. We connected with Amber Dermoudy, their Head of Digital to discuss how to execute a live global event and how HootSuite helps manage the challenges throughout.
What are challenges with lead-up and promotion of a global event, and how does social media help solve them?
TEDxSydney doesn't use social media for advertising, but instead uses a diverse content recipe to build growth and interest, both locally and worldwide. During the lead up to the event, we used social media to solve the challenges of generating widespread buzz, sharing event details,  scheduling social messages beforehand, increasing fan and brand engagement and essentially ensuring that the event was a success.
To generate widespread buzz, we engaged in daily community management and content production, including releasing information to the public on speakers, performers and other important event details. We also used social to showcase the successes from previous events and to promote our sponsors and PR highlights.
To increase engagement with our brand and event, we launched Cross Promotional Competitions, or ticket give-aways, with other closely-aligned brands, such as Sydney Festival and University of Sydney. Polling our social audience, we were able to garner market research questions to ensure that our event fit what the audience wanted and has come to expect. From there, we used social for customer success by answering audience questions around tickets, speaker queries and important event info.
Scheduling the bulk of our event's social messages beforehand was essential.
How does HootSuite's scheduling function assist with global event management?
TEDxSydney uses HootSuite's scheduling capabilities to schedule content ahead of time, allowing more time for community management and ensuring that all messages are published.
Most of the volunteers have full time jobs on top of TEDxSydney, so HootSuite gave us more time to manage other commitments and ensure that our audience was engaged and up to date with content. We were able to sit in on rehearsals and schedule a lot of our Tweets for the live event the next day. This meant that all our shared information was correct and timely.
What are the challenges of live global event management and how does social media help solve them?
The more we can organize before the event is live, the better. AKA scheduling.
During the event, we live tweeted and replied to constant RT's from engaged audience members. Re-sharing our audience's content from Twitter, Vine and Instagram enhanced the overall experience and increased our engagement and audience participation.
We used HootSuite streams to monitor multiple platforms for viral trends and watch our reach. For example, we monitored keywords like #TEDxSydney and #Sydney, which sat on top of Twitter trends for two days. The hashtag #TEDxSydney had almost 1M impressions on the day of the event. By monitoring these hashtags and keywords, we were able to effectively listen and contribute to the conversations, which amplified the trend further.
#Trending: Beatbox Brilliance: Tom Thum at TEDxSydney http://t.co/ByQ7EjAYXJ

— YouTube Trends (@YouTubeTrends) July 10, 2013
Is sharing live rich media content on social media important for increasing engagement?
TEDx is all about sharing knowledge and inspiration; what better way than with rich media videos? We live shared event images and many behind-the-scenes videos of speakers and performers with our global audience. Throughout the event, we shared TEDxSydney "Tasty Video Bits" and viral seeded videos to get people inspired. One of our Tasty Video Bits called First Taste, even reached almost 2M YouTube views.
First Taste:
What are the global event management challenges during event follow-up, and how does social media help solve them?
After TEDxSydney, we engaged in extensive community management with media, audience requests and a large number of thank you's coming in from audience members and a range of sources (both live and online). Sharing the day's content across our social media channels and amplifying it further are essential follow-up steps.
HootSuite has been used by TEDxSydney almost since the conception of the event. It has been especially useful in monitoring the success of each year with analytics and visualizing the "bigger picture." We can also measure and monitor the success of satellite events and garner feedback on individual aspects of the entire event via hashtags, keywords and search terms.
Get connected with TEDxSydney on Twitter, Facebook or YouTube.
Thank you TEDXSydney and Launch Management Group!