HootSuite Acquires Android Developer Swift App for more Google Mobile Goodness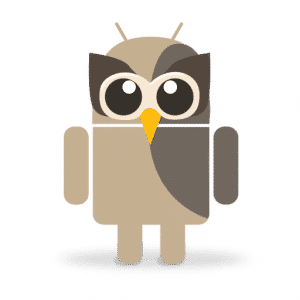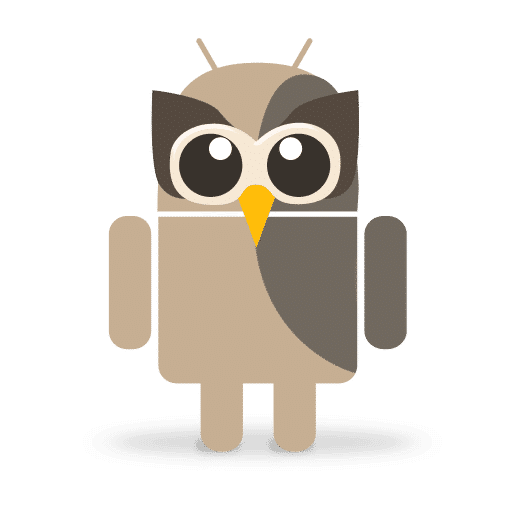 Last week, HootSuite released a version for Android – Google's open mobile platform. It turned out so well that now HootSuite has acquired the company behind the development of this Twitter client – Swift App.
This acquisition is indicative of HootSuite's support of this open source platform which is now available on dozens of different handsets by manufacturers organized under the Open Handset Alliance.
Consider reading the whole press release to see the quote from the CEO and more breakdown on reasons for the deal: HootSuite Acquires Android Developer Swift App.
Swift, Lightweight and Cute
Swift App was helmed by ace mobile developer Sebastian Delmot @sd who will assist HootSuite in further development as a mobile adviser. He previewed the news to his band of enthusiastic followers saying:
"NEWS FLASH: @swiftapp has partnered with @HootSuite and it's now "HootSuite for Android". More info at http://hootsuite.com/android."
Plus he celebrated the released by issuing a "Cute Alert" for the"Robots Need Love" video featuring music by @DanManganMusic and assured his followers that his the app is in good hands.
Android Flashback
Like HootSuite iPhone, HootSuite Android features multiple Twitter accounts, message scheduling, realtime search, keyword tracking and on-board statistics in the Full version. HootSuite will continue to evolve the app with Facebook integration on the docket.
You likely caught the Android/iPhone "Pygmy Owl" release news roundup post with dozens of pundits chiming in about the release including Mashable, TechCrunch, GigaOm, Leo Laporte, Robert Scoble, and ReadWriteWeb, along with dozens more including many Android specific news outlets (see even more via the HootSuite Delicious stream).
Know your Robots
The Android open source mobile platform is now available on handsets from a variety of manufacturers members of the Open Handset Alliance who have produced phones such as the Motorola Droid or Google's own Nexus One manufactured by HTC. The software is open source under an Apache license meaning that vendors can add proprietary extensions without submitting those back to the open source community.
In case you aren't overwhelmed by all the news coming from HootSuite HQ – including Foursqaure and MySpace launch – here's a dossier of info and articles about the Android mobile platform plus discussion about industry trends and market share:
Android Market: http://www.android.com/market/
Open Handset Alliance: http://www.openhandsetalliance.com/
Android (OS): http://en.wikipedia.org/wiki/Android_(operating_system)
Android (list of devices): http://en.wikipedia.org/wiki/List_of_Android_devices
Swift App: http://www.swift-app.com/
"The importance of HootSuite's Android app" Kristen Nicole, Appolicious
"The Android app from HootSuite is significant, however, as it expands the company's reach and validates the launching of multiple versions of a single mobile app.  As Google's mobile platform, Android continues to gain market share, and offer itself as a viable alternative to the iTunes App Store.  With adoption for Android devices increasing, so too does the need to have a single mobile app on multiple mobile platforms."
HootSuite releases Android Twitter app because "Robots Need Love, Too" by Andrew Kameka, Androinica
"Desktop Twitter client HootSuite has made the jump to mobile with a new app for Android. It seems Android Twitter apps are born faster than the average American birth rate, but HootSuite has the brand recognition to carve its own lane as "the professional Twitter client" geared towards people who need analytics and other business-centered features."
Andrew also share the QR codes – thanks for that.
Computer World – Seth Weintraub
In October, 2009, Gartner Inc. predicted that by 2012, Android would become the world's second most popular smartphone platform, behind only the Symbian OS, which powers Nokia phones and is very popular outside the US. Meanwhile, BlackBerry would fall from 2nd to 5th place, iPhone would remain in 3rd place, and Microsoft's Windows Mobile would remain in 4th place.[90] Taiwan's Market Intelligence & Consulting Institute (MIC) predicted that in 2013, 31.8 million Android phones and 126 million Android-based portable products would ship.[91]
Analytics firm Flurry estimates that 250,000 Motorola Droid phones were sold in the United States during the phone's first week in stores.[92]
"In the last month the iPhone has lost 3.2% of its marketshare compared with RIM and Android both gaining considerably.   This isn't just a monthly blip either, at least with regards to Android.    Google's phone market has grown 44% over the past quarter and almost doubled over the past year while the iPhone has lost around 5% and 10% of the overall market over those same periods."