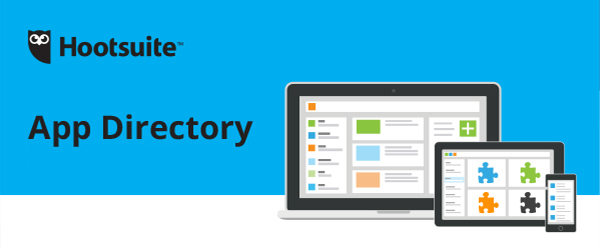 Hootsuite App Directory Hits 2 Million Installs
Hootsuite's App Directory has just surpassed two million installs and, as you can guess, we're super pumped!
In four short years, we've integrated with more than 140 apps, ranging from CRM, customer support, marketing automation, deep listening, and analytics. Our goal is to make it easy for you to customize the Hootsuite platform with different business applications.
Some of our new apps include Google Drive, IBM SilverPop Engage, Marketo, Reputology, Zendesk, and YouTube. Together with Hootsuite, these apps can help you quickly promote your company's brand, easily connect with trending and engaging content, and build stronger customer relationships.
And with over two million installs, it's clear that Hootsuite users are loving these apps.
A recent customer success story
One of our customers, Monster, integrated Hootsuite with Brandwatch through our App Directory, and has seen excellent results. "[By] connecting Brandwatch Analytics with Hootsuite, we are able to monitor for trends, competitive insights and leads that not only drive our brand forward, but our sales and product teams as well," says Patrick Gillooly, Director of Digital Communication and Social Media at Monster. You can read more about their success here.
App directory fuels growth for our partners
By participating in our App Directory, many of our partners have experienced significant growth. Synaptive Networks recently developed multiple apps for the Hootsuite App Directory, and has experienced more than a 300 percent increase in revenue in the last year. "Developing apps for the Hootsuite App Directory has been one of the best business decisions for Synaptive," says David Dmytryshyn, CEO of Synaptive Networks.
Find a new tool for your business
If you haven't already, check out the Hootsuite App Directory and tell us what you think. You'll find over 140 apps to help your business.
As we continue to grow and provide the best apps for our customers, we're always looking to integrate with new partners, so get in touch about joining Hootsuite's App Directory.
Have more questions about the Hootsuite App Directory? Contact our Hootsuite Team.