HootSuite for iPad Ready to Fly Free

The wait is finally over…the highly anticipated HootSuite iPad App has just been released! And we have some even better news… it's free!
We've artfully hand-crafted this mobile app specifically for the iPad's unique interface and designed it to compliment your HootSuite web account. This new owl makes use of the iPad's large screen size to maximize the tools you'd typically use on the device, plus includes most of the goodies that you currently enjoy in HootSuite.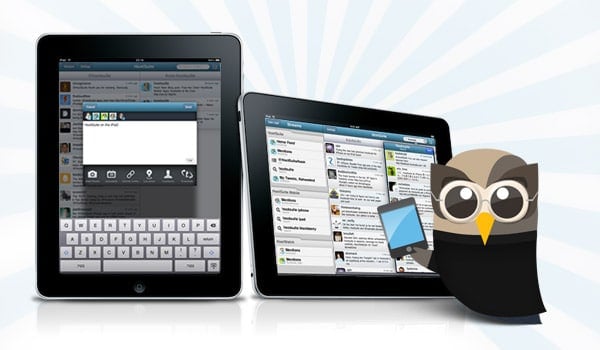 Bevy of Treats
Much like the HootSuite iPhone and HootSuite web, HootSuite for iPad supports multiple social networks and profiles (including Twitter, Facebook and Foursquare), message scheduling, and on-board stats. Plus, its packed with plenty more to help owls on-the-go manage campaigns and monitor social networks anywhere from bus stops to board rooms.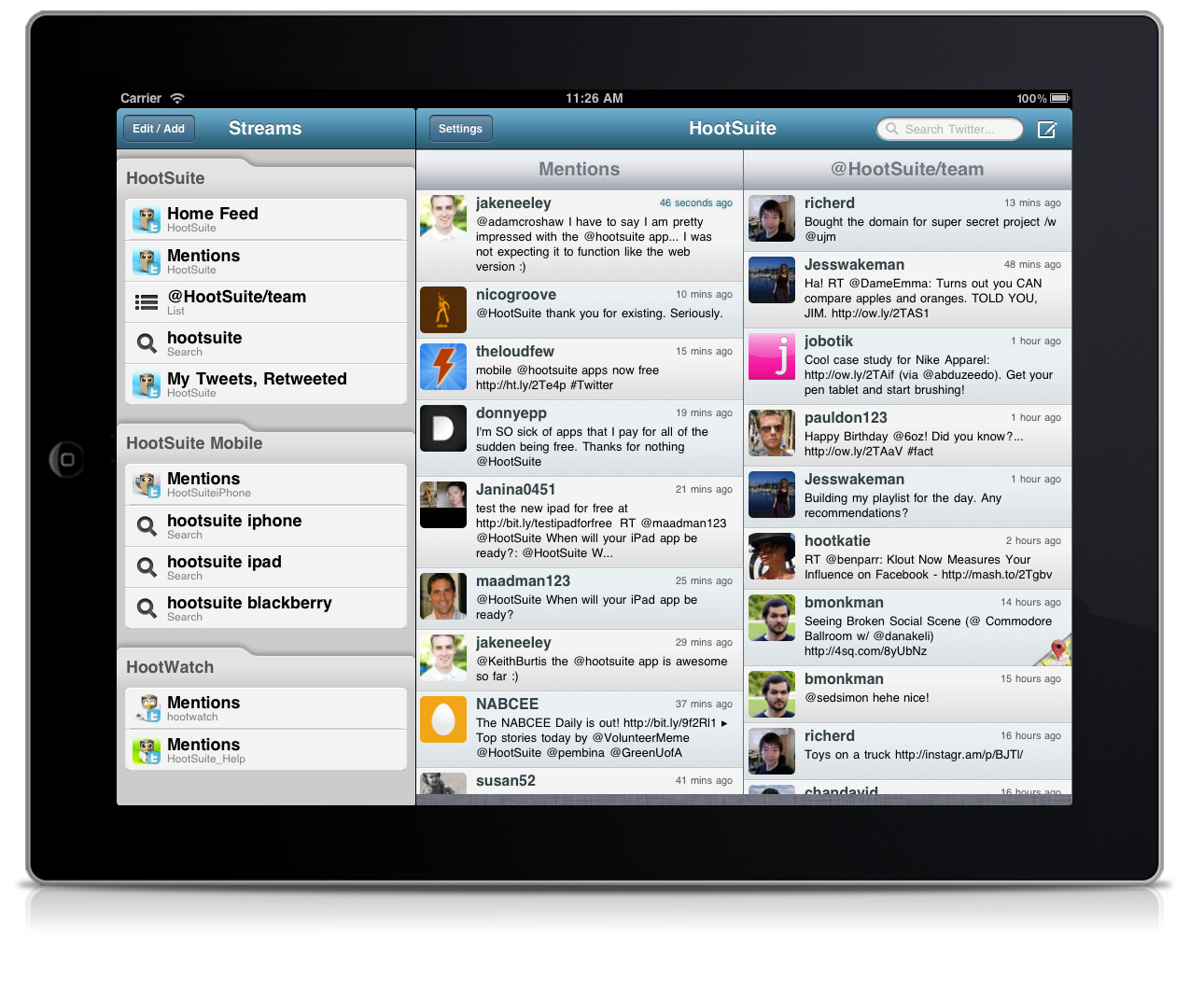 Here are some of the remarkable tools built-into the new iPad HootSuite app:
Multi-network integration (Twitter, Facebook, Foursquare)
Message scheduling
On-board click statistics
Real-time Twitter search
Built-in link shortener
Geo-location aware
and plenty more…
Head over to hootsuite.com/ipad to see the full list of features and add HootSuite for iPad to your nest today!
With HootSuite for iPad, you can quickly import accounts with a simple migration wizard to get started. So get your fingers on this Owl to build your audience and keep informed on important topics from your iPad, and be sure to tell us what you think at the Community Forum!