Even Friendlier iPhone ~ Mobile Fest Continues with Free App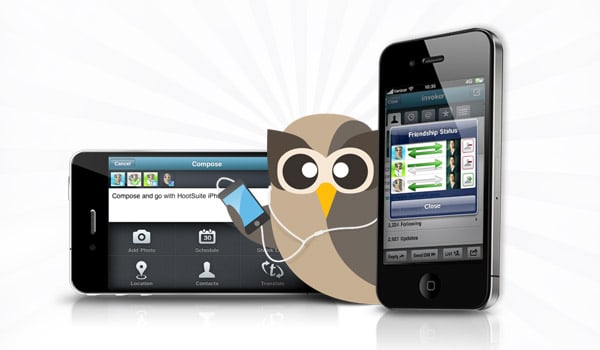 Mobile Fest
continues to roll along with a dedication to our venerable friend —
HootSuite iPhone
. This ultra user-friendly phone just got a little more fun today with a vamped up version of the 
HootSuite iPhone app
— fresh off the line and into your hands. Making it speedier and easier to communicate with friends was the inspiration behind these friendly new features.
Wiser. Free-er.
This owl won't slow you down! The existing features have been polished and perfected with a whole lot of little fixes making mobile monitoring, posting, searching, scrolling, … and whatever else you want to do with your mobile HootSuite … a breeze. And it's free! Want intelligent auto-complete for user names? You got it. The new HootSuite for iPhone grabs users from your home feed, direct messages, etc. and fills them in for you — Just type "@" and the first letter to see all of your auto-complete options. Want to see who follows you on your various accounts? Or check who you're following back? Done. The new "Friendship Status" table allows you to track who's following which profile. See more and do more:
Views of unread streams
Auto #hashtag population
New list options
Easier blocking, unblocking and reporting spammers…
Phew. This app is truly loaded. In addition to the fun you can have with Facebook, Twitter and Foursquare, we've recently added treats like "bump" to follow and geo-location options, so staying connected while on the go is as fun as it is simple.
Trending Owls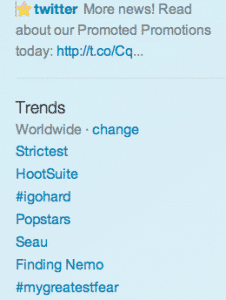 With all the buzz around mobile fest, HootSuite trended worldwide on Twitter yesterday (and no, we don't beliebe it had anything to do with a well-coiffed teen singing sensation being in town) — this famous little owl will surely add to the excitement. So get your thumbs on your free and friendly owl by downloading today.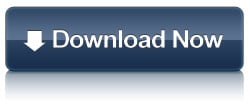 More Help
And as always, we want to hear from you. Kindly send us your comments, feature suggestions or queries via our Community Support Forum. If you need help, our Help Desk has articles specifically dedicated to the latest iPhone app so you can get hooting right away.
An Owl for You
There's a whole lot of owls at HootSuite HQ just waiting for you. Our postcard contest is on, so 20 lucky senders will get a Hootkit full of limited-edition mobile-themed goodies. So send us a postcard, a drawing, a haiku – whatever best expresses How HootSuite Helps You. All entries must be post marked by October 30th. Find out more details here.