Level Up Your Customer Support With the Zendesk App in HootSuite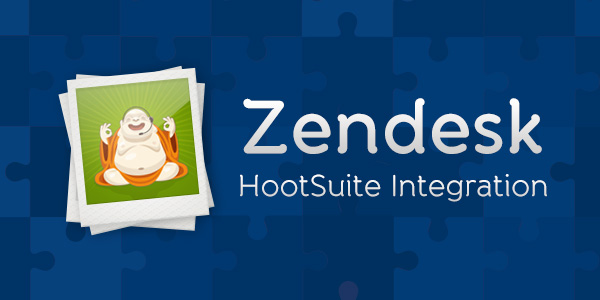 HootSuite and Zendesk have partnered up to make your social media customer support more effective and efficient than ever. Together we've enhanced the functionality of our existing Zendesk app integration, further empowering help desk professionals to listen and respond to customers on social media.
As more clients turn to Twitter, Facebook and other social channels to voice questions and concerns, a strong customer support presence online has never been more essential. The Zendesk App enhancements make it even easier to escalate issues found on social channels for more rapid response and resolution.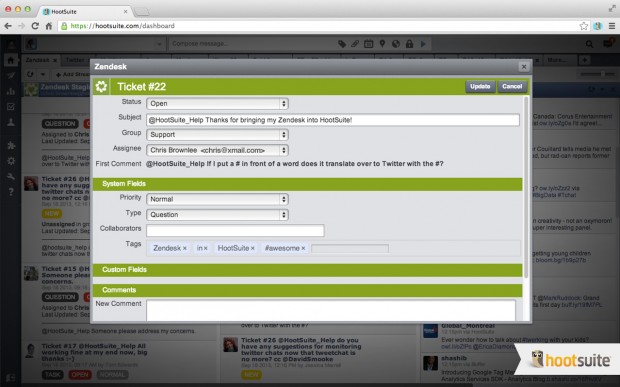 From within their HootSuite dashboard, team members can create, edit and share tickets that originate in social media messages. Using the app, teams can also:
Assign tickets to specific groups and team members.

Add and edit ticket subject and description, set ticket type, status, priority level and more.

View an admin level stream view of all existing tickets.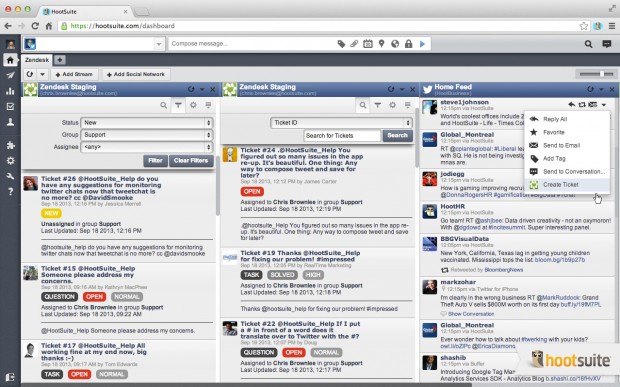 Within Zendesk streams in HootSuite, teams can search for tickets by Keyword or Ticket ID, filter by ticket Status, Group and Assignee, view and add ticket comments, share tickets to social networks, and much more. Plus, the enhanced Zendesk app now supports the creation of "Twickets," which in one click transform a tweet into a ticket, which further simplifies customer engagement, support and response on Twitter.
Don't let any customers slip through the cracks. Install the Zendesk app today.
Need help installing apps? Check out our App Directory Guide. Also, be sure to follow @HootSuite_Apps for the latest updates and news on the HootSuite App Directory.
Are you an organization or developer that would like to work with HootSuite? Learn how you can integrate your app using the App Directory SDK.
Help your business excel at customer service. Download our Social Customer Service Toolkit today.