HootSuite and HubSpot Team Up to Break Records and Announce New App #ClosedLoopSocial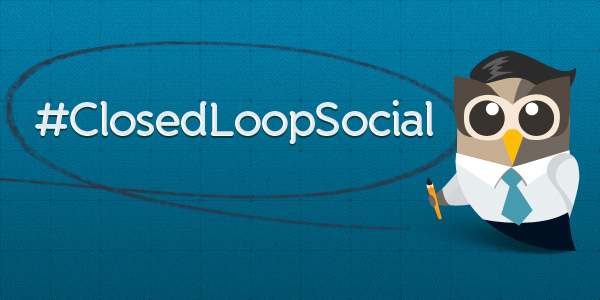 HootSuite is excited to announce a partnership with HubSpot, the world's only all-in-one marketing software platform. The partnership will directly connect social media to generating, managing and nurturing leads for the first time with a new HootSuite App Directory integration – finally "closing the loop" on social media marketing. Tweet the news!
In addition to the app, the two companies will join forces to break the existing Guinness World Record for the world's largest webinar with the The Science of Inbound Marketing taking place on July 12. Mark your calendars!
Be a Part of HootSuite History

Co-hosted by HootSuite and HubSpot, The Science of Inbound Marketing attempts to make marketing history by breaking the Guiness World Record for world's largest webinar. Together, the two companies will demonstrate the important role real data, facts and science play in inbound marketing.
Held on July 12 at 1:00pm ET, all are invited to be part of marketing history by registering for the webinar. Follow hashtag #InboundSci for the latest on this groundbreaking event.

The event is hosted by HubSpot's Social Media Scientist, Dan Zarrella, and HootSuite's VP of Marketing, Ben Watson:
Dan Zarrella
Dan is the author of The Social Media Marketing Book, an award-winning social, search and viral marketing scientist. Dan studies social media behavior from a data-backed position enabling him to teach marketers scientifically grounded best practices.
Ben Watson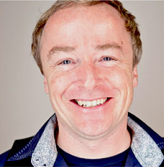 Ben is the VP of Marketing where he is focused on marketing technology and the agile delivery of a platform for customer success. Formerly a principal customer experience strategist in the digital marketing space at Adobe, he was responsible for working across the Adobe organization to optimize the enterprise customer journey and define Adobe's industry leading customer experience platform.
Join HootSuite and HubSpot for an epic 60-minute session and learn:
How to make marketing decisions based on real data
Ways to leverage your channels for most visibility
How to beat the competition using inbound marketing
#ClosedLoopSocial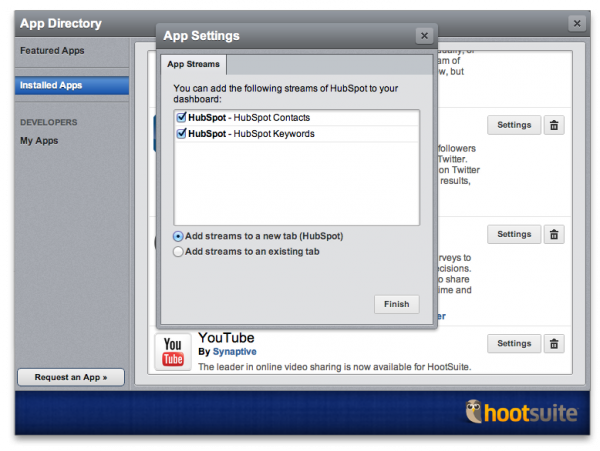 Driving the HootSuite-HubSpot partnership is the app integration in the HootSuite App Directory. The integration automatically pulls HubSpot Lead and Keyword data into HootSuite providing an opportunity for social engagement with leads and those mentioning top performing keywords without leaving the HootSuite dashboard.
This powerful integration breaks ground on lead management by closing the loop on social media and inbound marketing. Customers of both HubSpot and HootSuite Pro/Enterprise are encouraged to apply to participate in the Beta program which will run for two weeks prior to the public launch at the end of June.

"We built HubSpot software to make marketing easier, and then expanded it by launching the world's largest marketing software marketplace just under a year ago," said Brian Halligan, CEO of HubSpot. "Of 60+ apps we've seen, HootSuite is building one of the most exciting. Plugging social media management into HubSpot's end-to-end marketing software makes social accountable for generating leads, customers and true ROI."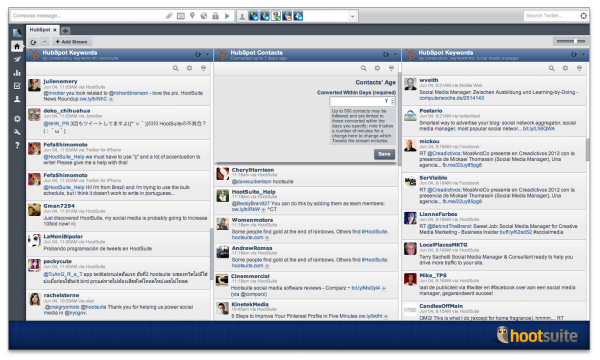 Whether you're new to inbound marketing or a seasoned Permission Marketer, you can look forward to a number of free educational resources from HootSuite:
A white paper on closing the loop for social leads. Download now.
A HootSuite University Lecture Series led by HubSpot Social Media Scientist about the Science of Social Media, Dan Zarrella. Watch today.
The Science of Inbound Marketing – A world-record breaking webinar hosted by HootSuite and HubSpot. Register here!
Inbound 2012 Conference

HootSuite is also the presenting sponsor at HubSpot's Inbound 2012 – a 3-day marketing and training conference featuring a stellar lineup of keynote speakers including, Gary Vaynerchuk.
Slated for August 27-30 at Boston's Hynes Convention Center, Inbound 2012 strives to help marketing professionals, business owners and agency executives deepen their knowledge of inbound marketing.
As the world's largest gathering of inbound marketers, the event is a fantastic opportunity to network with over 2,000 event-goers. Attendees can expect inspiring keynote presentations, focused breakout sessions, expert-led workshops and innovative product demos. Look out for the HootSuite-HubSpot app which will be demoed live on stage.
HS + HS = Success
Designed for social business, the HootSuite-HubSpot partnership provides its users with a powerful, innovative tool and the educational resources needed to leverage and streamline their inbound marketing.
We invite you to apply for Beta access and look forward to your insight as we continually fine tune this tool. Be sure to register for The Science of Inbound Marketing to get the straight facts and tactics needed to reach your audience.