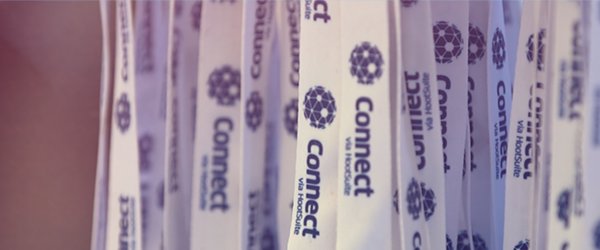 Learn from the Leaders in Social Business at Connect via HootSuite: London
Social must scale across the entire enterprise and organisations all over the world are learning that change is required. Join us in London for our first European Enterprise conference to connect with inspiring thought leaders, innovators, and people—just like yourself—who are taking social media to the next level.
Our Connect via HootSuite event in San Francisco addressed social business incompetency: the gap between social media skills and what's needed to drive results. Attendance was 30% higher than expected, with customers, enterprise marketers, analysts, and media joining HootSuite and a host of business leaders to talk enterprise social media strategy.
On June 4th, 2014, Connect via HootSuite: London will be all about scaling social media across your entire organisation.
What is Connect via HootSuite?
Connect via HootSuite is an event dedicated to evolving social business. Here is just some of what attendees can expect in London:
Keynotes from top thought leaders
Best-in-class social business strategy
Peer-to-peer inspiration
Product announcements
Access to hands-on demonstrations
Industry networking and entertainment
Here's just a selection of our great speakers:
Tariq Slim, Industry Lead at Twitter
Andrew Grill, Global Partner, Social Business at IBM
Dr. William J. Ward, Social Media Professor at Syracuse University
Franky Saegerman, Head of Social, NATO
Jeanette Gibson, VP of Customer Success at HootSuite
Joseph Smith, GM EMEA at HootSuite
Visit our event page for full details, including schedule, speakers and location.
Want to Attend?
We have just 40 seats remaining, so register today for your chance to join us at Connect via HootSuite. We look forward to seeing you in London!