HootSuite Enterprise Offers Deeper Social Insight with New Marketo Integration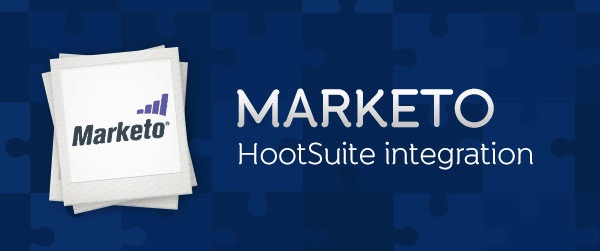 In the era of social media, most marketing and sales teams are still not using social networks to generate leads and push them deeper into the funnel.  Today, HootSuite announces an integration with Marketo to simplify social lead generation and help enterprises use their social media efforts to drive the company's bottom line.
The HootSuite-Marketo integration enables marketers to connect their social interactions from the HootSuite dashboard to their Marketo lead database. Social interactions add a powerful new layer of detailed data to your leads that you just can't get from your website. These enhanced leads now provide your sales organization a better understanding of where your prospect is within the sales cycle.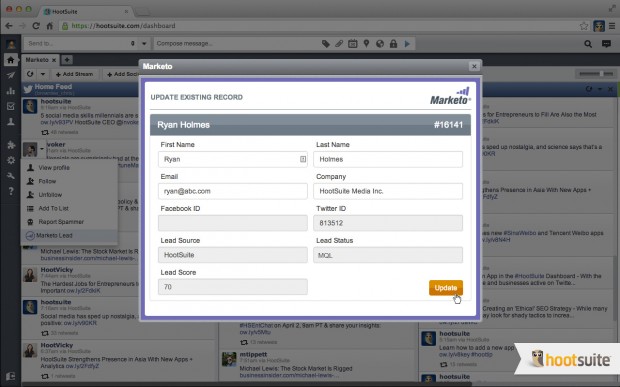 The HootSuite Marketo Integration will enable users to:
Generate qualified leads from social: Discover prospects on social channels in HootSuite and easily add them to a lead database in Marketo. Follow up on key prospects with relevant campaigns by integrating with existing keyword searches and engagement monitoring.
Qualify leads faster with social scoring: Capture key social media activity and conversations to discover prime opportunities for engagement using HootSuite. Use social data to score leads and query lead databases to search social media users against existing prospects.
Gain deeper insight into buyers: Enrich lead data with social media insights to engage in more meaningful conversations with customers and prospects. Use HootSuite to update lead records with social profile, message and conversation data that provides deeper context and helps progress leads through the funnel.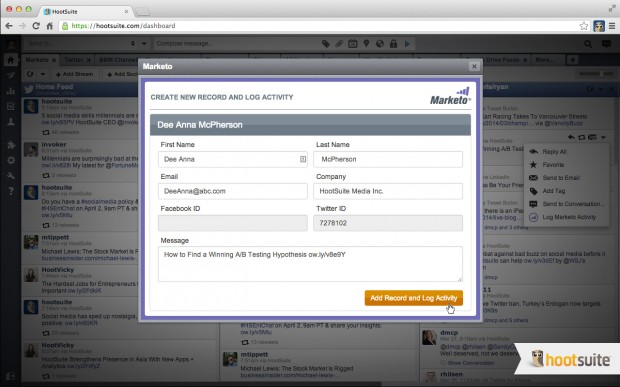 Whether you need to identify more top-tier leads, or whether you're working to push existing leads deeper into the funnel, the HootSuite-Marketo integration is a best-in-class solution for all of your lead generation and development needs.
Learn More About the HootSuite-Marketo Integration
Using both HootSuite Enterprise and Marketo? Install the Marketo integration from the HootSuite App Directory today.
Using HootSuite Enterprise, but not Marketo? Contact your Account Manager for more details.
Using neither HootSuite Enterprise nor Marketo? Get a demo of the solution today!
Click here for more information about the HootSuite Marketo integration.