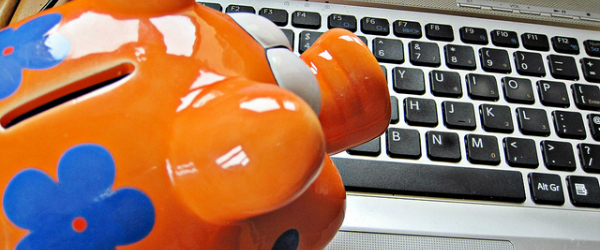 Everything You Need To Know About Tsū And Other Social Media That Pays You
A new form of social media is emerging: networks whose developers are forward about the value of user-generated content, and who empower users to become content creators and take ownership of advertising revenue generated by all the likes, comments and views on their content. If you've been wondering about that tsu invite in your mailbox but haven't gotten a chance to find out what it's all about, here's everything you need to know about social media that pays you.
TL;DR

Updated on Dec. 1, 2014: Many thanks to users mauryr and nyc_jen, as well as BitLanders on Twitter, for adding some information for this table.
What is tsu?
Tsu has been rapidly gaining ground since its late October launch. The key to tsu's growth is not a backlash against mainstream social networks—as was the case with Ello, for example—but the fact that tsu encourages their users' activity on the social network with monetary rewards.
The network's developers describe tsu as a "free social network and payment platform." tsu's invite-only policy aims to encourage existing users to grow their online community, or "family tree." For example, say user 1 invites user 2 to join tsu. If user 2 decides to join, user 1 gets paid. Then, if users 2 decides to stay and invites user 3 to check out tsu, both user 2 and user 1 get paid—and so on. 
The payments don't stop there. Users are also encouraged to share photo, video and text content that garners pageviews from their social media audience—all typical behavior for social networks. What makes tsu different from other social media giants is that the network only takes 10 percent of ad revenue generated by advertisements placed on the users' pages. The other 90 percent is divided among the content creator, who gets 45%, and the other 45% is distributed among that user's "family tree"—essentially operating on a multi-level marketing model. Successful users can cash their earnings once they amount to $100.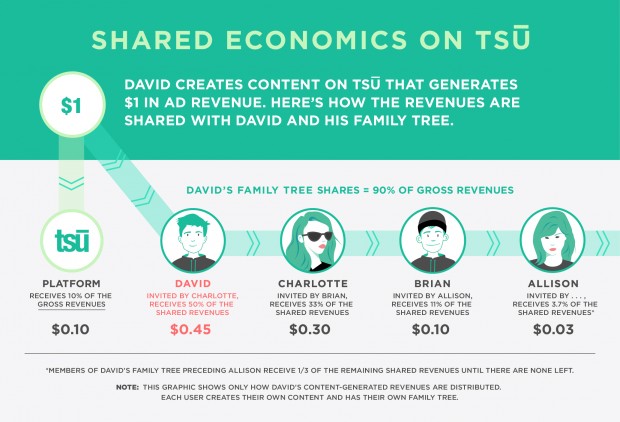 While the idea of getting paid for being a social media guru is attractive (just think of how much you could earn on your engagement announcement!), there are mixed feelings associated with a network that pays you to post. The Times' article on Tsu discusses the risk of the new network propagating the model where only those already at the top reap the most rewards—the same kind of social media influencers who make profit from their social media presence and have a large following elsewhere would be the ones making the most money on tsu.
Whether tsu is the next big thing remains to be seen, but it's not the first network to introduce the concept of sharing advertising revenue with its users. Earlier this year, I discussed the content creation platform Bubblews after it completed a successful round of funding—news that made many reporters ponder on the future of paid social networking. To give you an idea about the alternatives to tsu's multi-level marketing system, here are three pioneer social networks that pay users for their content.
Social Networks That Pay Their Users
Bubblews
The network most often mentioned alongside tsu is Bubblews, a content creation platform that attracted 200 000 users in the first week after the launch.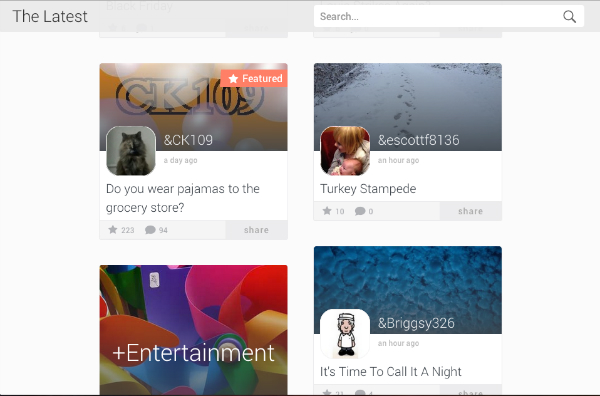 Bubblews is a microblogging platform that pays users 1 cent for each click, like, or comment received on their post. Entries on Bubblews ranges from journal entries to recipes to app reviews, and users are encouraged to post high-quality engaging content that spans at least 400 characters (approximately the length of this paragraph). Otherwise, it may take a Bubblewser a long time to cash in their first social media paycheque, as the network only pays out its users in $50 increments.
Bonzo Me
Bonzo Me found a way to pay users for typical behavior on social networks, such as posting, viewing and rating photos and videos. Bonzo Me users can make money by watching and providing feedback on the advertisers' videos, on the condition that they fit the demographic test group the advertisers are looking for.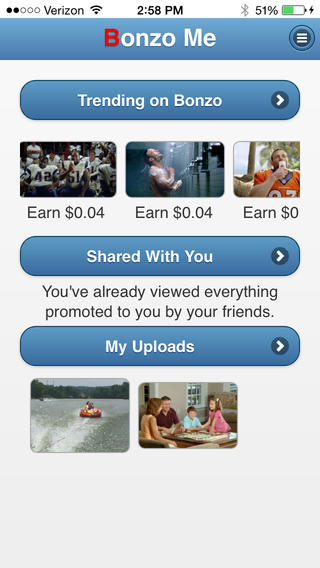 In addition to test groups, Bonzo Me pays users up to 80 percent of revenue generated by advertising on videos and photos shared on the network. In order to qualify for an ad vehicle, a Bonzo Me post has to pass a certain view/click threshold, as well as content standards set in advance by the advertiser. Once the post passes the threshold, the advertisement is tagged onto it, and starts generating revenue. Users can promote their content by coming up with a survey question and surveying people in their network, or opening up to the entire Bonzo Me user base by making the post public.
Unlike tsu users, people on Bonzo Me don't have to wait until their first hundred dollars to cash in—Bonzo Me users can transfer earnings into their PayPal accounts as soon as the number hits $10.
BitLanders
BitLanders is a bit of a black sheep in the ecosystem of networks that pay their users for content creation. First, it pays its users in cryptocurrency. Second, instead of using a profile picture, users are represented by a cartoon avatar they create. And finally, the value of BitLanders' user content is measured using a BuzzScore.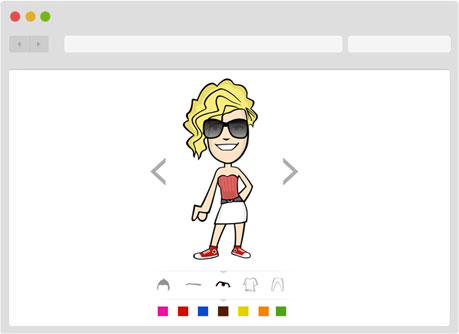 BitLanders users can create microblogs, up to 160 characters in length; full texts; as well as photo galleries and video files. Revenue generated by a user on BitLanders is determined by their BuzzScore, which is a number ranging from 1 to 100 that is influenced by the number of followers, people you have invited to join the network, the amount and quality of content you share on the network. Users can use their Bitcoin for PayPal payments in minimum payouts of $10. They can also choose to use their earned cryptocurrency to shop for gift cards, or donate it—for these two options, users don't have to wait until they reach the $10 amount to transfer money.
While being highly engaged on BitLanders is a great way to mine for Bitcoin, and its system can help users make money faster and easier than Bubblews' 1-cent-per-engagement, users who are not well-versed in the process of turning cryptocurrency into cash may find the process too intimidating to experiment with.
If you use your Bitcoin in the shop for gift cards, Paypal payments or to donate, you can use them as soon as they are earned!
Despite being around for a while, we are still yet to see the official numbers on monthly active users on networks such as Bubblews or Bonzo Me. And while tsu has the advantage of presenting users with a more familiar interface and manner of interaction, maybe it's not quite time to quit your day job to get paid for likes and comments.
Have you earned money with Tsu or any of the new social networks I mentioned? Share your experiences with us in the comments below!