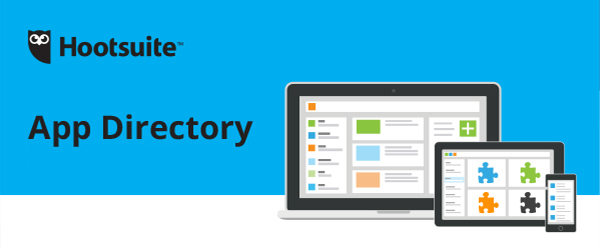 New Optimized SDK For Faster, More Integrated User App Experience
With over 120 apps and 1.8MM downloads in just three years, the App Directory has experienced rapid growth. Today, we're excited to announce the next major version of our Software Developer Kit (SDK) for the Hootsuite App Directory. Our new SDK 2.0 opens up additional features on the Hootsuite platform to support deeper integrations with other applications, including better workflows across teams. For developers, this enables more opportunities to access 10MM+ users on the Hootsuite platform.
Users will now be able to leverage the power of their organizations and teams in Hootsuite within their apps by making use the Assignments tools. The Assignments feature allows users to quickly and easily assign social messaging on networks to team members with your organization in order to collaborate on social posts to provide timely responses. Previously, you could only assign posts to team members from social networks like Twitter and Facebook, but imagine being able to share and assign posts with your teams from RSS Feeds, images from Instagram or videos from channels such as YouTube. All these improvements—and more—are made a possibility with the newest developer kit release.
"We are constantly looking at new ways to empower our customers and developers to be innovative with social," said Kevin O'Brien, vice president of partners and platform at Hootsuite. "With this latest version of the SDK, developers can leverage new features and build deeper app integrations for customers that offer a more unified user experience in the Hootsuite dashboard."
Communication between apps and the Hootsuite dashboard has also been dramatically improved to ensure better stability for developers and users. Developers that leverage these new capabilities in their apps will enable users to have a more responsive and integrated experience into Hootsuite than ever before.
Key Benefits:
Assignments – New 'Assignments' functionality for assigning and resolving with your Hootsuite teams
Optimal Performance – faster app load times and responsiveness for app users.
The first application in the Hootsuite App Directory built on the new SDK 2.0 is the Syndicator Pro app, which allows users to monitor RSS feeds and share articles out to social. The app brings rich features such as: Hootsuite team assignments, monitoring RSS by keyword, saving articles to external apps like Pocket, Evernote, Google Drive and more.
The App Directory has been a cornerstone of Hootsuite for nearly three years. As we move forward, we are continuing to expand the capabilities available to developers within our ecosystem with more tools to succeed now and in the future. This will greatly expand the value of the Hootsuite dashboard to our customers, allowing apps to leverage more and more of the rich features we provide. Try out the new Syndicator Pro app and test out the new capabilities of the new SDK 2.0.
Download the Syndicator Pro app
Interested in building an app for the Hootsuite App Directory? Apply for developer access today!